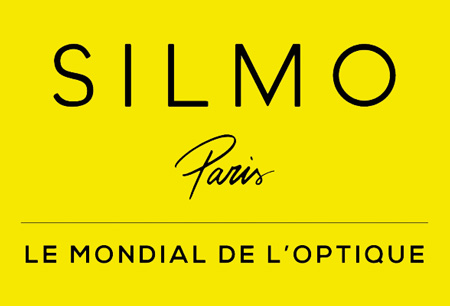 SILMO Paris
Paris, France
Book Hotel Online for SILMO Paris
Book Now
Event Update
The dates for the 2024 rendition of SILMO Paris are planned between 20.09.2024 and 23.09.2024. The event will take place at the Paris Nord Villepinte Exhibition Centre. The event will not have a formal COVID-19 safety strategy in place. This is because France has lifted its pandemic-related restrictions.
A Brief Overview of SILMO Paris
SILMO Paris is a fountain of all designer trends in the eyewear sector and remains a barometer for style and quality. The international trade fair performs double duty as a knowledge platform and sourcing platform for innovations and technology in the optics sector. The biggest brands, designers, and experts come to Paris to create a full industry snapshot and grant visitors access to the entire value chain ranging from eyewear to optical products to ophthalmic lenses. Meet the elite in a friendly, professional atmosphere and enjoy a seat at the table.
A business trip to Paris sounds exciting and GETA ltd is here to deliver an unforgettable time. The first thing to do is make a hotel reservation as soon as possible, because the upcoming edition of SILMO Paris is expected to explode in attendance. Land the top hotel rates close to Paris Nord Villepinte early. Our team keeps your expenses low and your commuting time shorter. Are you travelling with a big group? It's no problem. We accommodate groups as big as twenty people. Do you want some extra care during your business trip? GETA ltd has a lot of bonus services to create the absolute best time for you.
Why Your Visit Is Worth It?
With Paris as the capital of fashion and style, it's no surprise that SILMO Paris continues to be a relevant trade fair for guiding trends on a global scale. Eyewear brands are in the best positions to receive press coverage for their new collections and establish the necessary contacts to place their products worldwide. The trade fair makes it easy to be noticed and is a swift return on investment. The first post-COVID event did really considering international travel was still hard:
500+ international exhibitors showcased at the event;
19,000+ international trade visitors made the trip;
37% of visitors are foreign nationals.
80,000 square metres of exhibition space used.
Industry Relevance
SILMO Paris has been at the heart of the eyewear and optics industries since 1967. The first ever edition had only 59 exhibitors – a far cry from the hundreds of brands fighting to be part of the special shows. It's not just eyewear collections and the fashion crowd that attend. The halls of the Paris-Nord Villepinte Parc d'Expositions become home to forward-thinking manufacturers that work in optics and vision technology.
Areas focus on frames and raw materials, lenses and optical equipment. The Absolutely Fabulous Laboratory is a hub for the newest technological achievements and optometrists and optometrists are all intrigued by what's been planned for the ever-popular SILMO ACADEMY! Interest in the new has always been driving organisers to improve on the fair and one of the biggest highlights is the Futurology area.
SILMO Paris is now more relevant than ever as automation, artificial intelligence and high tech are merging to redraw the possibilities in vision science. Research studies point towards the rise in demand for intelligent glasses with the world market reaching $33.16 billion by 2027. This huge jump in numbers ($8.31 billion in 2019) comes from how fast smart glasses have developed with sound, photo, video, GPS, augmented reality, various captors and sensors being introduced. It's at SILMO Paris that you get a good look at what's to come and speak to the relevant people about it.
Who Are You Going to Meet?
We want to cement SILMO Paris as the definitive platform for procurement by mentioning some of the brands that find themselves at the event regularly. We're talking about names like Garmin, McLaren, Materialize, Everysight, 5th Dimension, LightVision, Microoled, Atol, Cinemizer. If they are on board, then you know this trade fair is not to be missed. Although quintessentially a French event, SILMO Paris has managed to keep a high level of international participation. The trade fair has cemented itself as the go-to meeting space for all professionals in Europe. Now it's expanding its reach across the Atlantic Ocean to North America and East to China and India. As a whole visitors tend to be decision makers in their organisations.
Additional Value of Attendance
The science behind lenses, eyewear and vision has experienced a tremendous boost in recent years as research progresses and much work has been achieved in the production of better materials. The overall cumulative effect can be seen across all ears – correcting vision defects, prescriptions and the relevant equipment. SILMO ACADEMY is where science meets industry. Visitors are able to get a deeper knowledge of advancements being made in the world of optics as well as what you can expect in your market in the future.
It's a meeting space for developers and researchers, and first place groundbreaking achievements are announced. Recent topics of interest include myopia management and the importance of good vision for seniors. If you happen to be leading a research project in the field of optics and vision science, then you can apply for a €10,000 grant. Receiving the award is a high honour as well as a fantastic way to gain publicity within professional circles.
Speaking of the future, SILMO Next is your best guide to incoming technologies and practices. In short, this portion of the trade fair is a laboratory of ideas and a great environment for experts to share their expertise across different disciplines. SILMO Next site is divided into 5 areas that tackle a specific aspect of the future of optics and vision science: TRENDS BY SILMO (the hottest trends in design), FUTUROLOGY (Ecodesign, new materials, circular economy), TALKS (a programme dedicated to company presentations and lectures on the close future), CORPORATE SOCIAL RESPONSIBILITY (studies, surveys, testimonies and information on how to evolve companies' relationship to society), and finally the area dedicated to MEILLEURS OUVRIERS DE France (a known and respected presence in the optics industry in France).
We'd be remiss not to mention the SILMO d'Or – a high competitive award for the eyewear sector that attracts brands big and small. There are ten categories you can compete in: VISION (lenses, contact lenses), MATERIAL / EQUIPMENT, LOW VISION, SPORT and PROTECTION, CHILDREN, TECHNOLOGICAL INNOVATION IN EYEWEAR, OPTICAL FITTINGS and SOLAR LENSES "CREATEUR LUNETIER" and OPTICAL FITTINGS and SUNGLASSES "BRANDS & GRIFFS".
Past editions
SILMO Paris 2023
29.09.2023 - 02.10.2023
SILMO Paris 2022
23.09.2022 - 26.09.2022
SILMO Paris 2021
24.09.2021 - 27.09.2021
SILMO Paris 2020
02.10.2020 - 05.10.2020
Cancelled because of COVID-19
SILMO Paris 2019
27.09.2019 - 30.09.2019
How to get to SILMO Paris

On Foot
it is not recommended to walk to the exhibition centre from the Orly Airport, nor from Gare du Nord

By Car
approximately 1h 15 min with a car from Orly Airport
from Gare du Nord 33 min (20.5km)

By Public Transport
from Orly Airport: get the airport train to Antony Station and from then RER B trainf for 18 stops to Gare du Parc des Expositions (+ 11extra minutes walk to the fairgrounds) ~ 1h 15min
from Gare du Nord take RER B for 9 stops (25 min) to Gare du Parc des Expositions and then you have extra 10 min walk = total 35 min