SILMO Paris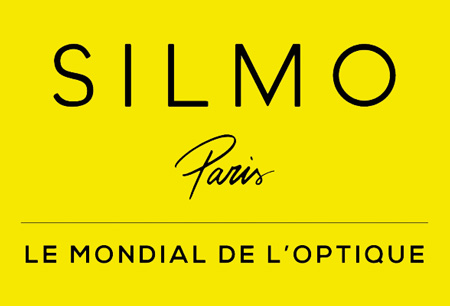 SILMO Paris
France , Paris
Latest Date and Venue Changes for SILMO Paris
The 2022 edition of SILMO Paris will be hosted between September 23rd and September 26th. The event will occur at the Paris-Nord Villepinte Parc d'Expositions. Manufacturers will dazzle with their innovations, guided by comprehensive COVID-19 safety measures. The safety measures will include precautions such as the health pass or 3G entry policy. Participants must show before entry documents such as negative test results. They must also note that all visitors aged 12 years or older must submit negative PCR tests upon arrival in France. Depending on their country of departure, the submission times are from 48 to 72 hours.
A Brief Overview of SILMO Paris
SILMO Paris dives deep into the aesthetic trends for the eyewear sector, all the while presenting cutting edge innovations and technology in the optics industry. The biggest brands, designers, and experts come to Paris, France to create a detailed snapshot of the industry with the entire value chain fully represented under one roof from optical products to ophthalmic lenses. Meet with the elite in a friendly, professional atmosphere at this top-earning international trade fair.
GETA ltd books hotels close to the Paris Nord Villepinte in a matter of hours, so you save time and resources commuting on a daily basis. Give us a set price point, and we will be sure to make a hotel reservation for SILMO Paris that optimizes your expenses to the fullest. We have a database of properties at every price category, and we're used to handling groups both large and small. Simplify how you approach your business trip!
Why Your Visit Is Worth It
With Paris functioning as the capitol of fashion and style, it's no surprise that SILMO Paris has such a strong influence on international markets for eyewear. The trade fair makes it easy to get a solid boost in brand recognition as exhibitors gain access to a select audience with high purchasing power:
960+ international exhibitors showcased at the event;
33,000+ international trade visitors made the trip;
80,000 square metres of exhibition space used.
Industry Relevance
SILMO Paris has humble beginnings. The annual trade fair came onto the scene in 1967 and at that time kicked off a highly successful legacy with only 58 exhibitors. A lot has been changed in the intervening decades and each new edition has slowly but surely taken over the Paris-Nord Villepinte Parc d'Expositions. SILMO Paris promises an intense program. Areas will focus on frames and raw materials, lenses and optical equipment. The Absolutely Fabulous Laboratory is a hub for the newest technological achievements and optometrists and optometrists are all intrigued by what's been planned for the ever-popular SILMO ACADEMY! Interest in the new has always been driving organisers to improve on the fair and one of the biggest highlights is the Futurology area.
Who Are You Going to Meet?
We want to cement SILMO Paris as the definitive platform for procurement by mentioning some of the brands that find themselves at the event regularly. We're talking about names like Garmin, McLaren, Materialize, Everysight, 5th Dimension, LightVision, Microoled, Atol, Cinemizer. If they are on board, then you know this trade fair is not to be missed. Although quintessentially a French event, SILMO Paris has managed to keep a high level of internationalism, with roughly 77% of all trade visitors coming from outside France and a large percentage also in senior positions and with decision-making capabilities.
Details Regarding SILMO Paris' Past Editions
2021 Edition
SILMO Paris 2021 was held as a live event between September 24th and September 27th, 2021. The trade fair took place at the Paris Nord Villepinte Exhibition Centre. The hosting location featured strict Covid-19 prevention measures. Before entering, participants had to provide health check documentation. This included vaccination passports or negative test results. Despite the ongoing pandemic, the event was a success. This is due to the 19,000 visitors and 500 exhibitors that attended. Germany, the United Kingdom, and other nations accounted for 37% of the participants.
Past editions
SILMO Paris 2021
24.09.2021 - 27.09.2021
SILMO Paris 2020
02.10.2020 - 05.10.2020
Cancelled because of COVID-19
SILMO Paris 2019
27.09.2019 - 30.09.2019
SILMO Paris 2018
28.09.2018 - 01.10.2018
How to get to SILMO Paris

On Foot
it is not recommended to walk to the exhibition centre from the Orly Airport, nor from Gare du Nord

By Car
approximately 1h 15 min with a car from Orly Airport
from Gare du Nord 33 min (20.5km)

By Public Transport
from Orly Airport: get the airport train to Antony Station and from then RER B trainf for 18 stops to Gare du Parc des Expositions (+ 11extra minutes walk to the fairgrounds) ~ 1h 15min
from Gare du Nord take RER B for 9 stops (25 min) to Gare du Parc des Expositions and then you have extra 10 min walk = total 35 min
Hotels
Venue