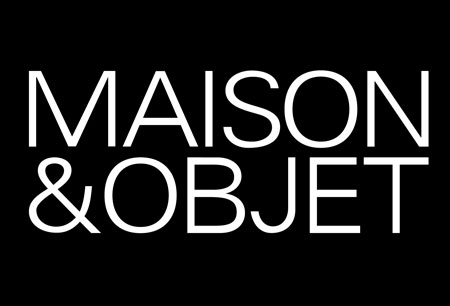 MAISON & OBJET
Paris, France
Book Hotel Online for MAISON & OBJET
Book Now
Event Update
MAISON & OBJET 2024 will take place between 18.01.2024 and 22.01.2024. The event will be hosted at the Paris Nord Villepinte Exhibition Center as a face-to-face exhibition. The venue will not include strict COVID-19 prevention measures due to the lifting of the related domestic restrictions. Participants from China should note that because of the instated travel limitations, they will be asked to present a negative test result and health declaration 48 hours before departing from the country. A health declaration must also be submitted before their arrival in France.
A Brief Overview of MAISON & OBJET
MAISON & OBJET is the leading global expo for interior design. All new trends for furniture and interior decoration begin their life here. You dictate good taste and become internationally known easily. All you have to do is make the trip to Paris, France and establish your presence. The event lasts for five days with a programme that features household brands alongside rising stars in the industry. MAISON & OBJET serves as the bible for aesthetics and design styles from around the world.
Do you need help booking affordable hotel rooms in Paris? GETA ltd has a decade of experience providing accommodations for trade shows and has a network of hotels, hostels, and apartments at every price point. You don't need to spend a lot to get a quality hotel close to Paris Nord Villepinte Exhibition Center. Whether you're travelling solo or in a large group, our team sends you the top hotel deals in strategic locations. It takes you minutes using public transport to reach the exhibition centre. In addition to hotel reservations during MAISON & OBJET, GETA ltd offers a variety of other travel services to complement your business trip.
Why Your Visit Is Worth It
MAISON & OBJET connects you to interior design professionals on a global level. If you've ever wanted to make your brand international, this trade fair gets the job done at a reasonable cost. All visitors attend in order to research new products and stay on top of trends. Plus, they have the right budget to make high-volume purchases. It's why product launches perform so well here. Everyone chases new, fresh designs. The post-pandemic shows have performed well:
1811 brands represented 52 countries in total;

513 brands were exhibited for the first time

51,000+ international trade visitors from 136 countries attended;

+6.20% visitor growth compared to 2021
Industry Relevance
MAISON & OBJET has been a flagship event for Paris Nord Villepinte Exhibition Center since 1995 as a chief source of trends. Editions take place twice a year and cover the newest trends and designs for the season. Over the years, MAISON & OBJET has established itself as a key platform in Europe as a meeting point between East and West. The brand has successfully branched out and there's a satellite event that takes place in Beijing.
What do you hope to see on the show floor? Just about anything that belongs in the home or in the office. The product portfolio spans exactly 15 thematic categories and areas – smart gifts, fashion accessories, kids & family, cook & share, home accessories, fragrances, home linen, craft - métiers d'art, unique & eclectic, today, work!, projects, forever, signature and Maison&Objet In the City.
The pandemic impacted the interior design industry, but MAISON & OBJET is on a path for a full restart. The second post-pandemic session (March 2022) shows how fast things can change in half a year as the number of international visitors rose by 36.7% over the September 2021 edition. Organisers have also noted that the number of direct orders has also jumped considerably, which proves how essential MAISON & OBJET is for the interior design industry.
Who Are You Going to Meet?
The brands you can find at MAISON & OBJET vary greatly and feature names like DI BASE, LUND LONDON, XLBOOM, SANDRINE CHARLES – MESSANCE, VAN VERRE, WENDY MORRISON, PETIT JOUR PARIS, LASSIG GMBH and YA WEN CHOU STUDIO.
The trade fair has always been an international procurement platform. A third of visitors travel by air to participate. Although most countries with the biggest numbers are based in Europe (Italy, the United Kingdom, Germany, the Netherlands and Sweden), you still get to meet with buyers from Japan, Tukey, USA, Morocco and Korea.
Additional Value of Attendance
Augment your visit to MAISON & OBJET with professional development through the rich stream of content published on Maison&Objet Academy. This streaming platform features everything you need to know in order to stay ahead of the competition – practical advice, market information and a lot of inspiration to get you going.
Parallel to the main event, Paris Design Week provides a counterpoint. Sign up to experience a world of concept stores, staged window displays, vernissages, stores that deserve a detour, meet & greets with designers and festive events. The fringe event runs for ten days in total and continues the party well after MAISON & OBJET has ended.
It's not just all business. MAISON & OBJET creates the right atmosphere to relax, communicate and have a little bit of fun. There are some spaces where you can treat the senses like the Beach Club designed by Tristan Auer for Mariage Frères, lunch at the 'La cuillière' restaurant and take a break by the immersive installation by the teamLab collective. These are just some of the highlights from the last edition. Organisers make sure to vary the events during the trade fair to deliver a unique experience every single time. No two editions of MAISON & OBJET are the same time.
In 2022, organisers introduced Maison&Objet In the City. Professionals can sign up for a city tour that takes you through the beautiful destinations in the world of Parisian decor. The tour showed professionals different styles and design ideas for inspiration. We also have to highlight the great opportunities to network with other decorators, designers, exceptional artisans, major brands and Newcomers.
Past editions
MAISON & OBJET 2023
07.09.2023 - 11.09.2023
+/- 56%
of exhibitors were from abroad
MAISON & OBJET 2023
19.01.2023 - 23.01.2023
+/- 45%
of the visitors were from abroad
MAISON & OBJET 2022
08.09.2022 - 12.09.2022
MAISON & OBJET 2022
24.03.2022 - 28.03.2022
51,656
Total number of visitors
18,674
International visitors
53%
Of visitors representing the retail sector
58%
Of visitors with key purchasing positions (CEOs, Director, Owners)
1,811
Total number of exhibitors
986
International exhibitors
MAISON & OBJET 2021
09.09.2021 - 13.09.2021
112
Represented countries
How to get to MAISON & OBJET

On Foot
it is not recommended to walk to the exhibition centre from the Orly Airport, nor from Gare du Nord

By Car
approximately 1h 15 min with a car from Orly Airport
from Gare du Nord 33 min (20.5km)

By Public Transport
from Orly Airport: get the airport train to Antony Station and from then RER B trainf for 18 stops to Gare du Parc des Expositions (+ 11extra minutes walk to the fairgrounds) ~ 1h 15min
from Gare du Nord take RER B for 9 stops (25 min) to Gare du Parc des Expositions and then you have extra 10 min walk = total 35 min