MAISON & OBJET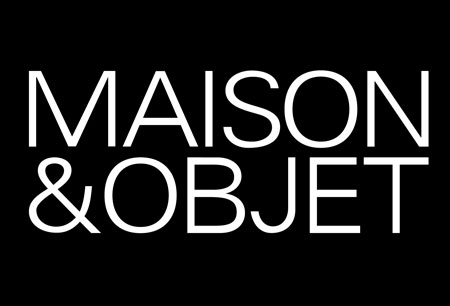 MAISON & OBJET
France , Paris
Event Update
MAISON & OBJET 2022 will take place between 08.09.2022 and 12.09.2022. The event will be hosted at the Paris Nord Villepinte Exhibition Center as a face-to-face exhibition. The venue will include strict COVID-19 prevention measures in place. Such will include the 3G entry policy and social distancing. Due to the instated travel limitations, attendees will have to present 3G entry documents upon arrival in France as well.
A Brief Overview of MAISON & OBJET
MAISON & OBJET is the leading global expo for interior design, which dictates the tastes and trends where interior decoration and furniture is concerned. As the leader in all things fashion and good taste, Paris, France performs the function of host city. The event lasts for five days with a program that features household brands alongside rising stars in the industry and provides a major overview of design aesthetics from around the world.
Business travel is what we do and GETA ltd delivers the best value for your hotel reservation for MAISON & OBJET. You get to save on money, time and effort as we tailor your hotel stay exactly to your needs and manage to do it in a matter of a single business day. You tell us what you need in terms of professional accommodation for MAISON & OBJET (price range, number of beds and preference in location) and we present you with a custom solution.
Why Your Visit Is Worth It
If you talk to anyone operating in the interior design industry on an international level, you'll find out that MAISON & OBJET is the one event that you should follow closely whenever it's held. It generates a lot of good business and sets the tone for whole design aesthetics.
2910 brands from 65 countries showcased at the event;
603 brands were exhibited for the first time
82,000+ international trade visitors from 160 countries made the trip;
Industry Relevance
MAISON & OBJET has been in operation since 1995 at Paris Nord Villepinte Exhibition Center, where editions take place twice a year to cover the newest trends and designs for the season. This fast pace makes the trade fair one of the most important events for the industry in Europe as it's a natural barometer for change and innovation. The brand has successfully branched out and there's a satellite event that takes place in Beijing. What do you hope to see exhibited? Just about anything that belongs in the home or the office – perfumes, fashion accessories, industrial crafts, furniture, office supplies, furnishings, china tableware, table decoration, cutlery, garden articles and more. Part of the show's DNA is to honor creative ambition and each edition a new Designer of the Year is crowned!
Who Are You Going to Meet?
Features exhibitors in the past have been brands like LUND LONDON, DI BASE, XLBOOM, SANDRINE CHARLES – MESSANCE, VAN VERRE, WENDY MORRISON, PETIT JOUR PARIS, LASSIG GMBH and YA WEN CHOU STUDIO to highlight a few. The majority of trade visitors to come are from France with only 25,000 coming from Europe and even fewer from other countries outside the continent. The countries with most representation include Japan, Tukey, the United Kingdom, Italy, USA, Morocco, Korea, Germany, the Netherlands and Sweden among others. The distribution of brands on display skews towards internationality with roughly 1100 of all brands originating in France.
Past Editions
2021 Edition
MAISON & OBJET' 2021 took place between 9.09.2021 and 13.09.2021. A total of 112 countries attended, showing the importance of face-to-face exhibitions. The edition received 48641 visitors and 1476 exhibitors. Represented countries included the Netherlands, France, Belgium, Germany, Spain, and Denmark. The venue featured strict COVID-19 prevention measures, such as showing health certificates.
Past editions
MAISON & OBJET 2022
24.03.2022 - 28.03.2022
51,656
Total number of visitors
18,674
International visitors
53%
Of visitors representing the retail sector
58%
Of visitors with key purchasing positions (CEOs, Director, Owners)
1,811
Total number of exhibitors
986
International exhibitors
MAISON & OBJET 2021
09.09.2021 - 13.09.2021
112
Represented countries
MAISON & OBJET 2020
04.09.2020 - 08.09.2020
Edition was held digital to prevent the fast spread of COVID-19.
How to get to MAISON & OBJET

On Foot
it is not recommended to walk to the exhibition centre from the Orly Airport, nor from Gare du Nord

By Car
approximately 1h 15 min with a car from Orly Airport
from Gare du Nord 33 min (20.5km)

By Public Transport
from Orly Airport: get the airport train to Antony Station and from then RER B trainf for 18 stops to Gare du Parc des Expositions (+ 11extra minutes walk to the fairgrounds) ~ 1h 15min
from Gare du Nord take RER B for 9 stops (25 min) to Gare du Parc des Expositions and then you have extra 10 min walk = total 35 min
Hotels
Venue