SIAL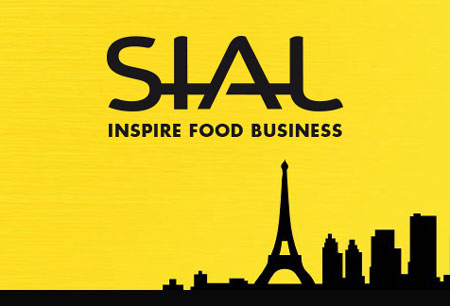 SIAL
France , Paris
Covid-19 Event update
SIAL will resume its regular schedule in 2022, according to Comexposium. The event will take place in Paris between October 15, 2022, and October 19, 2022, as a face-to-face exhibition. The Paris-Nord Villepinte will host SIAL 2022. The latest COVID-19 protective measures will be present at the event:
The exhibition grounds will be disinfected on a regular basis. This includes the time leading up to, during, and after the event. Except in the outdoor spaces and catering areas, all attendees must wear face masks.
Several changes will be made to the venue to help with social distancing. The addition of signs and floor markings to remind people of the rule. Meeting rooms and corridors will also undergo changes in configuration. When possible, extended space will be provided in corridors to maintain social distance. There will be changes to meeting rooms, such as more space between seats.
A Brief Overview of SIAL
Want to stay on-trend with the latest developments in the bakery and confectionery industry? Do you wish to penetrate new international food and beverages markets worldwide? Head to SIAL – the international exhibition where food innovation and culinary trends are first announced to the world and professionals in foodservice make it a priority to be present. It's the place to raise brand awareness and form the right contacts!
You need a hotel booking online that guarantees a good night's rest and a short commute. GETA ltd works closely with you to identify the hotels close to the Paris Nord Villepinte that are a good fit on every level and manage to shave off on your expenses. Business travel has never been easier to plan and we're used to working with groups of every size. Whether you're a two-person show or a twenty-large delegation, we have the answer for your needs in our database.
Why Your Visit Is Worth It
SIAL is where you should always strive to rent an exhibition booth, because it's an invaluable resource when it comes to accessing foreign markets. The exhibition is on a scale that's not been replicated easily anywhere else, and you stand to gain a lot commercially:
7200+ international exhibitors from 110+ countries showcased at the event;
310,000+ international trade visitors from 180+ countries made the trip;
650 start-ups made an appearance;
135 official delegations showed up,
26 government representatives.
Industry Relevance
In operation since 1964, SIAL has fully transformed the food and beverage industry with major product innovations showcased and business deals facilitated. Editions are spaced out every two years and the exhibition's home since 1986 has been the North Paris-Villepinte Exposition Park. The product portfolio is one to beat as SIAL showcases the entire breadth of products and follows the processing chain as can be seen in the machinery sector that feature processing equipment and production equipment. There's also canned goods, confectionery, spices, spirits, vegetables, meat products, milk, food supplements, frozen foods, fruit juices and so much more. One of the event's highlights is the La Cuisine area – a meeting space reserved for business meetings along with live demonstrations and a culinary photo exhibition.
Who Are You Going to Meet?
SIAL, as we have said, is the business platform to beat on a global level, which makes it not at all surprising to see the entire industry under one roof. Food manufacturers, distributors, importers, wholesalers, retailers and representatives of institutional and commercial catering find their way to the well-organized halls at the event. Although held in Paris, France, the event is largely global with 87% of all exhibitors being from outside France compared to the 73% of all visitors. Some of the big name brands to showcase at SIAL include Wallmart, Carrefour, Tesco, Elior, Sodexo, Consumer Goods Forum and Michelin stars Chefs. The countries with biggest representation are France, Germany, Belgium, Spain, the USA, Canada, Italy, the Netherlands and China!
Past editions
SIAL 2020
18.10.2020 - 22.10.2020
Cancelled because of Covid-19
SIAL 2018
21.10.2018 - 25.10.2018
242,000
SQ M of Exhibition Area
SIAL 2016
16.10.2016 - 20.10.2016
242,000
SQ M of Exhibition Area
How to get to SIAL

On Foot
it is not recommended to walk to the exhibition centre from the Orly Airport, nor from Gare du Nord

By Car
approximately 1h 15 min with a car from Orly Airport
from Gare du Nord 33 min (20.5km)

By Public Transport
from Orly Airport: get the airport train to Antony Station and from then RER B trainf for 18 stops to Gare du Parc des Expositions (+ 11extra minutes walk to the fairgrounds) ~ 1h 15min
from Gare du Nord take RER B for 9 stops (25 min) to Gare du Parc des Expositions and then you have extra 10 min walk = total 35 min
Hotels
Venue