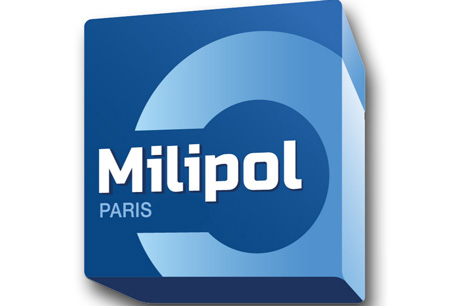 Milipol Paris
Paris, France
Book Hotel Online for Milipol Paris
Book Now
Milipol Paris – Update
Milipol Paris 2025 will take place as a live exhibition from 21.11.2025 to 25.11.2025. The face-to-face event will be held at the Parc des Expositions de Paris-Nord Villepinte. The venue will not be equipped with the most up-to-date Covid-19 prevention measures. This is because of the country removing its pandemic-related limitations, including the travel bans.
A Brief Overview of Milipol Paris
Milipol Paris is a leading source for the latest technological breakthroughs and innovations within homeland security and the security profession. Its reputation is on a global scale. Whether you want what's new in the security and defence sectors or a chance to meet with the policymakers on a global level, this exhibition is a must. Running for four days in Paris, France, Milipol Paris sees a who's who on the global defence scene. That's what makes it unmissable.
The upcoming edition of Milipol Paris in 2023 is set to bring thousands more compared to the last event. Start planning your business trip and land top deals on hotels in Paris. GETA ltd has a wide network of hotels in the city and accommodates all price points. Whether you're looking to save or a luxury experience, our team is on standby to send you the most affordable hotel rates. GETA ltd completes hotel reservations for Milipol Paris within the same day and offers a whole portfolio of bonus services for a successful business trip. Enjoy your time at the exhibition with a great room close to Parc des Expositions Paris-Nord Villepinte.
Why Your Visit Is Worth It
You won't be disappointed with a showing at Milipol Paris. The exhibition has proven itself time and time again as a strategic centre for defence on the territory of Europe. Today it has even more of a global influence and you stand to generate high-quality sales leads.
The pandemic has affected all industries and the travel sector as a whole, but Milipol Paris still registered high attendance due to its geopolitical importance. Here are the key data points from the last edition:
700+ international exhibitors from 40+ countries showcased at the event;
55% of exhibitors are foreign nationals;
21,000+ international trade visitors from 138 countries made the trip;
42% of trade visitors are foreign nationals;
20 thematic conferences with 71 speakers and 788 attendees;
100+ official delegations from 60 countries;
Industry Relevance
The biennial Milipol Paris has some serious credits under its belt. We have touched upon its many successes in attendance rates, but we also have to highlight the fact that the exhibition has been going on since 1984 and getting bigger ever since. In 1995, Milipol Paris gained the official support from the French Ministry of the Interior. Now each edition is opened by the French Minister of the Interior, which in 2021 was Gérald Darmanin, and the opening ceremony joins together numerous official international delegations.
The exhibition has come to mean a lot as a symbol, resulting in satellite events in Qatar and Asia-Pacific. The product portfolio is vast and there's focus on hot topics like bio-chemical and nuclear threats, cyber-crime, forgery and organised crime. You'll see the latest in identification systems, bank security systems, fire doors, safety, opto-electronics, protective clothing, safes, weapons and alarm systems. Of course, it's one thing to see all these products, solutions and pieces of equipment on display, but quite another to experience them in action. Demonstrations are key to the success of exhibitors and the fastest way to win over potential buyers and fly home with valuable contacts.
Digital technologies, robotics and automation have unlocked new possibilities for contractors in the security industry and militaries. Milipol Paris fully investigates all lines of advancements and pockets of opportunities. A highly popular area has become the Innovation & Research Stage that promotes recent startups. If you've never showcased at Milipol Paris before, then the first-time exhibitor village is your entry point. The Forensics Zone has grown significantly over the past few editions!
Who Are You Going to Meet?
Milipol Paris marries the interests of big business and military and defence officials on a truly global scale. On the military front, there's interest from officials and civil servants with the last edition seeing ministers of the interior, ministerial directors and deputy directors, ambassadors and official delegation members.
Where business is concerned, there's a concentration of decision makers with direct say on sales and purchases (61%), which is a number in your favour. With a base in Paris, it's no surprise that the number one country in terms of trade visitors is France, which is followed by Germany, Belgium, China, Italy, Switzerland, the United Kingdom, Israel, the Netherlands and Spain. But you also benefit from high-profile visitors from Central and Far East Asia, Northern Africa, as well as North and South America.
Additional Value of Attending
It's important to say that Milipol Paris delivers a packed support programme each year. Lectures, workshops, talks and conferences are part and parcel. With how easily the landscape changes, each edition of the exhibition aims to improve on its offerings. That's why in 2021, Milipol Paris teamed up with the Institut des Hautes Etudes du Ministère de l'Intérieur (IHEMI) for a new series of talks focusing on international issues for homeland security. These talks are held both in English and French, and include keynote speeches, conferences, case studies and round tables.
Here are the four new talks. First, there's the Large Events Security Management round tables that share practical advice and expertise in regards to major upcoming events like the 2024 Olympic Games, which will be held in Paris. During the two round tables for Fight against Terrorism, the main topic of concern were the roles for private providers at an international scale. How to fund? How to cooperate? Where does the Internet ecosystem come in?
The third talk was the National and European digital sovereignty as part of Security Thursday. It's a fact that cyber-attacks have become the new normal. So how do we build a safer & more resilient society? Finally, the last talk is on climate change and security governance. As climate change worsens, the numbers of climate change-driven population migrations are rising. The talk aimed to discuss identifying the main risks of climate change and the impact on homeland security.
The Outlook for 2023
Milipol Paris 2021 proved that it's possible to run a large-scale trade event during the pandemic and do it safely. The edition performed admirably considering the travel restrictions and high risks of infection. Organisers are hard at work on the 2023 edition and predict that Milipol Paris will return to pre-pandemic levels of attendance. We don't know about the programme yet.
Past editions
Milipol Paris 2023
14.11.2023 - 17.11.2023
61%
of exhibitors were from abroad
Milipol Paris 2021
19.10.2021 - 22.10.2021
Milipol Paris 2019
19.11.2019 - 22.11.2019
How to get to Milipol Paris

On Foot
it is not recommended to walk to the exhibition centre from the Orly Airport, nor from Gare du Nord

By Car
approximately 1h 15 min with a car from Orly Airport
from Gare du Nord 33 min (20.5km)

By Public Transport
from Orly Airport: get the airport train to Antony Station and from then RER B trainf for 18 stops to Gare du Parc des Expositions (+ 11extra minutes walk to the fairgrounds) ~ 1h 15min
from Gare du Nord take RER B for 9 stops (25 min) to Gare du Parc des Expositions and then you have extra 10 min walk = total 35 min