Milipol Paris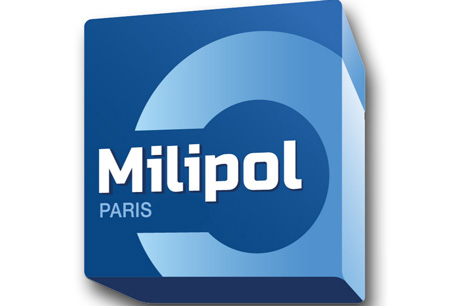 Milipol Paris
France , Paris
Milipol Paris and Covid-19
Milipol Paris 2023 will take place as a live exhibition from November 14th, 2023, to November 17th, 2023. The face-to-face event will be held at the Parc des Expositions de Paris-Nord Villepinte. To ensure the safety of participants, the venue will be equipped with the most up-to-date Covid-19 prevention measures. The following safety regulations will be implemented:
The coughing and sneezing etiquette must be followed, as well as proper hand hygiene. Sanitation can be done at specialized disinfection stations strategically placed throughout the venue. The entrances, restrooms, and exhibition halls will feature such stations.
In indoor areas, attendees must wear masks and maintain a social distance of at least 1 metre at all times.
The 3G entry policy will be implemented at the venue. Participants must present documents such as negative test results, proof of immunity, or recovery certificates before entering the venue, according to the rules.
Participants must present health check documents, such as negative test results, when they arrive in France due to travel restrictions imposed by the French government. Depending on their departure country, they may also be required to quarantine for a period of time.
A Brief Overview of Milipol Paris
Milipol Paris debuts to the world the latest technological breakthroughs and innovations in homeland security and the security profession. Whether you want what's new in the security and defence sectors or a chance to meet with the policymakers on a global level, this exhibition international is a must. Running for four days in Paris, France, Milipol Paris sees a who's who on the global defence scene. That's what makes it unmissable.
Seeking comfort and convenience in your accommodation? GETA ltd delivers a hotel booking online that not only spares your budget but also locates you in the general proximity of Parc des Expositions Paris-Nord Villepinte. We also make sure that you are connected to public transport and know the best route to take! How do we do this? Simple. We have a vast network of hotels in Paris at every price range and it's easy for us to customize your business experience.
Why Your Visit Is Worth It
You will not be disappointed to showcase at Milipol Paris. The exhibition has proven itself to be at the centre of the defence sector in Europe over the years and it will only position you to grow and prosper. Look at the data from last edition:
1000 international exhibitors from 51 countries showcased at the event;
29,000+ international trade visitors from 151 countries made the trip;
27 thematic conferences;
161 official delegations from 77 countries.
Industry Relevance
The biennial Milipol Paris has some serious credits under its belt. We have touched upon its many successes in attendance rates, but we also have to highlight the fact that the exhibition has been going on since 1984 and getting bigger ever since. In 1995, Milipol Paris gained the official support from the French Ministry of the Interior and the brand has since gone international. Satellite events exist in Qatar and Asia-Pacific. The product portfolio is vast and there's focus on hot topics like bio-chemical and nuclear threats, cyber-crime, forgery and organized crime. You'll see the latest in identification systems, bank security systems, fire doors, safety, opto-electronics, protective clothing, safes, weapons and alarm systems. Expect exhibitor workshops and the most adrenaline-fueled demonstrations.
Who Are You Going to Meet?
Milipol Paris marries the interests of big business and military and defence officials on a truly global scale. On the military front, there's interest from officials and civil servants with the last edition seeing ministers of the interior, ministerial directors and deputy directors, ambassadors and official delegation members. Where business is concerned, there is a concentration of decision makers with direct say on purchases (61%), which is a number in your favor. With a base in Paris, it's no surprise that the number one country in terms of trade visitors is France, which is followed by Germany, Belgium, China, Italy, Switzerland, the United Kingdom, Israel, the Netherlands and Spain.
Past Editions
Edition 2021
Milipol Paris 2021 was held as a face-to-face exhibition from October 19th to October 22nd, 2021. The exhibition was organised at the Parc des Expositions de Paris-Nord Villepinte amid strict Covid-19 prevention measures. Social distancing and mandatory mask wearing were among the precautions taken. Despite the ongoing pandemic, the edition attracted 800 exhibitors and 21,238 visitors.
Past editions
Milipol Paris 2021
19.10.2021 - 22.10.2021
Milipol Paris 2019
19.11.2019 - 22.11.2019
How to get to Milipol Paris

On Foot
it is not recommended to walk to the exhibition centre from the Orly Airport, nor from Gare du Nord

By Car
approximately 1h 15 min with a car from Orly Airport
from Gare du Nord 33 min (20.5km)

By Public Transport
from Orly Airport: get the airport train to Antony Station and from then RER B trainf for 18 stops to Gare du Parc des Expositions (+ 11extra minutes walk to the fairgrounds) ~ 1h 15min
from Gare du Nord take RER B for 9 stops (25 min) to Gare du Parc des Expositions and then you have extra 10 min walk = total 35 min
Hotels
Venue