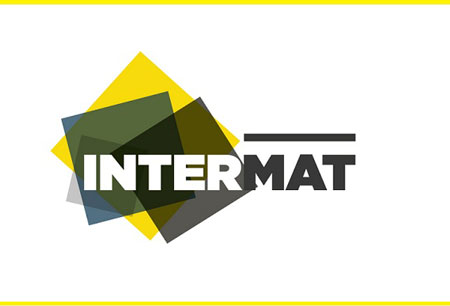 INTERMAT
Paris, France
Event Update
INTERMAT 2024 will be hosted in a face-to-face in Paris, France. COMEXPOSIUM has announced that the event would be held in Paris-Nord Villepinte (VIPARIS) from 24.04.2024 and 27.04.2024. Because the country's pandemic-related restrictions have been lifted, the venue currently does not have Covid-19 safety precautions in place.
A Brief Overview of INTERMAT
INTERMAT serves as the go-to construction and building exhibition for contractors in France. It's their biggest event and over the decades has established itself as a major international hub. You're in the perfect position to experience the latest models of machinery and equipment in real work conditions. INTERMAT creates unparalleled opportunities to network and generate targeted sales leads while breaking into highly competitive markets!
Once you rent an exhibition booth, it's time to make a hotel reservation for INTERMAT. GETA ltd is your guide to Paris and treats you to the best hotel deals no matter how much you can pay. We believe business travel should be affordable and accommodate all our clients. Do you want a luxury suite? Or prefer economy accommodation? Our team sends you a list with hotels close to Paris-Nord Villepinte (VIPARIS) and completes your reservation within the same day. GETA ltd has worked in the business travel sector for over a decade and offers clients a comprehensive set of additional services!
Why Your Visit Is Worth It
INTERMAT has created the infrastructure to connect exhibitors to serious buyers from the world over. Since France sits in Central Europe, Paris naturally becomes a prime meeting point. You'll have access to top-rate professionals from every market and they come in order to source brand new products. You return home with a boost in sales numbers and direct orders. Earn back all the costs to exhibit in the first hours at INTERMAT. Here are the key numbers from the last edition held live. You'll see why you should never miss out on this construction trade show:
1,400+ international exhibitors from 40 countries

173,000+ international visitors from 160 countries

8 international pavilions

37 countries represented

30,000 sqm of demonstration space: a one-of-a-kind spectacle in the world

22 official delegations from 15 countries

Industry Relevance
INTERMAT has been going on since 1988 and editions are held once every three years in Paris, France. The location of the event is Paris-Nord Villepinte (VIPARIS) and programming lasts for a total of five days. INTERMAT has been so successful in Europe that it was easily transplanted to the East with INTERMAT India and INTERMAT Asia.
The product portfolio is quite rich and extends to earthmoving, demolition & transportation; buildings & concrete sector; lifting & handling; roads, minerals & foundations; new technologies. Between the live demo area and the INTERMAT Innovation Awards, there's quite a lot to experience at the exhibition. One of the new additions to programming is INTERMAT RENTAL DAY, which centers around the practice of construction equipment rental.
The demo area specifically is its own show as over 30,000 sq. metres of outdoor exhibition area is dedicated to a wide range of machinery that you get to see perform under real-life conditions. The audience is electrified at the displays made from excavators, compact excavators, loaders, graders, screeners, crushers, machines and equipment for demolition. It's certainly a sight to behold and the most effective way to sell your vehicles and machinery. Buyers are able to inspect the machinery in great detail and see it perform as intended.
Who Are You Going to Meet?
INTERMAT pulls in some of the biggest companies from around the world. You'll get to see the latest innovations from Hyundai Engineering & Construction, Strabag, Doosan Heavy Industries & Construction, China Railway Construction Corporation, Taisen Corporation and Bauer. It's why you have such a number of high-profile visitors involved in construction from all over the world. The level of internationality is exceptional as over 70% of all exhibitors are foreign companies and 30% of all visitors are foreign nationals.
Speaking of geography, INTERMAT is the prime meeting point for European markets such as the Netherlands, Germany, the UK, Italy, Spain, Sweden, Poland, Ireland, Finland and Greece. That's only the starting point as visitors come from the Middle East, Northern Africa, the Americas and East Asia. A booth at INTERMAT ensures you'll never stay local and have the means to branch out internationally without the usual obstacles.
INTERMAT is the go-to trade event for 50% out of the top 100 largest worldwide construction contractors. That's reason enough to attend. Out of all trade visitors 78% came to purchase or make an investment and 67% happen to be with purchasing powers. What's even better is that in the last edition, 36% of all in attendance were first-time visitors. This means a good foundation for expanding your client list and gaining brand recognition.
Additional Value of Attending
If you're a new company that's looking for their big break, then the Startup Village is where you need to be. There's space for 30 startups in total to showcase their products and solutions, and you will be quite visible to important decision makers and investors. The Village comes with exciting perks such as a guaranteed slot on the Forum of the New Technology hub, additional promotion ahead of the show and bonus tools. Perhaps best of all, you get to participate in the INTERMAT Innovation Awards for the Startup Award.
There's great attention given to foreign buyers. INTERMAT'S International Delegation Lounge is the home base for all non-French visitors, who need the proper space without a language barrier to do what they need to do. In addition to a personal welcome and the lounge for appointments, visitors can request interpreters to help them and can sign up for guided tours. The business centre makes visitors' stay at INTERMAT all the more productive.
The construction industry, as many others, is grappling with the effects of digitization. That's one of the mega trends transforming the landscape. That's why INTERMAT chose to highlight this with themed villages. We already talked about the Startup Village, but let's talk about the other two. The Demolition and Recycling Village is set up in the earthmoving sector and consists of meeting and presentation spaces dedicated to round table discussions and exhibitor workshops. Now the Building Smart Village can be found in the Building & Concrete Sector and is a specialised area for digital technologies. Themes include BIM Cabin, earthmoving monitoring using airborne 3D surveys, digital design and robotic manufacturing and building data management systems.
Past editions
INTERMAT 2018
23.04.2018 - 28.04.2018
30,000
SQ M of Exhibition Area
INTERMAT 2015
20.04.2015 - 25.04.2015
How to get to INTERMAT

On Foot
it is not recommended to walk to the exhibition centre from the Orly Airport, nor from Gare du Nord

By Car
approximately 1h 15 min with a car from Orly Airport
from Gare du Nord 33 min (20.5km)

By Public Transport
from Orly Airport: get the airport train to Antony Station and from then RER B trainf for 18 stops to Gare du Parc des Expositions (+ 11extra minutes walk to the fairgrounds) ~ 1h 15min
from Gare du Nord take RER B for 9 stops (25 min) to Gare du Parc des Expositions and then you have extra 10 min walk = total 35 min