Premiere Vision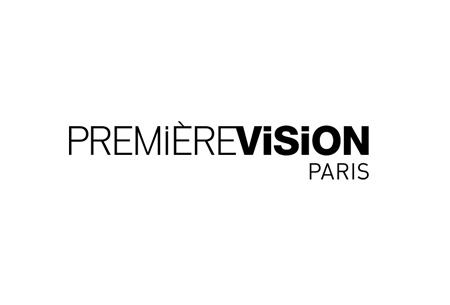 Premiere Vision
France , Paris
Book Online for Premiere Vision
Book Now
The Latest COVID-19 Event News
Fashion professionals are already ramping up to attend Premiere Vision 2022. You will be happy to know the celebrated fashion event is returning to its regular slot in early February. The official dates have been set for the period July 5th – July 7th. If you cannot attend the live portion, you can attend the digital week. Going for a hybrid approach has allowed organisers to include everyone in the fashion industry, even those who cannot travel. The exhibition grounds at Paris Nord Villepinte will be thoroughly and regularly sanitised during your visit and mandatory masking is required. Visitors need to show their vaccination passports or get tested for COVID-19 on-site before entry.
A Brief Overview of Premiere Vision
Before any designer can even create their collections, they need to source out every material from yarns to prints to fabric. The best place to do it is Premiere Vision in Paris, France. Committed to ethical and sustainable fashion, Premiere Vision invests heavily into solutions and highlights the work of the pioneers in this new chapter in the fashion industry.
GETA ltd helps you locate the top hotel deals in Paris, France and guarantees a successful business trip. Give us a budget and a number of beds, and we'll send you a list with the perfect offers. Book your hotel reservation for Premiere Vision as early as today and make fantastic savings. We always look for rooms close to Paris Nord Villepinte. That way you never spend too much time getting to the exhibition centre.
Why Your Visit Is Worth It
The initial cost to have a booth at Premiere Vision is a small price to pay in comparison to what you can gain in sales leads and prestige. The trade fair's main purpose is to facilitate purchases and the main advantage is the opportunity to break into new international markets. The numbers are more than fantastic:
• 9 product areas
• 1200+ international exhibitors
• 50 countries
• 5 continents
• 40,000+ products
• 60,000+ international trade visitors
Industry Relevance
Based in Paris, France, Premiere Vision keeps its fingers on the pulse of fashion trends and creates the perfect conditions for exhibitors to meet, connect and win over buyers from all over the world. The biennial event is held in February and September and showcases the entire supply chain from fabrics, yarns and designs to leather, accessories, manufacturing and sustainability technologies. What's special about this trade fair is that all suppliers have been screened by a team and only the best have been selected to represent the trade fair. It's no surprise to learn then that Premiere Vision has extended to Turkey, the United States and China. Aside from sales, there's added value in the Digital Talks series, Fanciful Flair, PV Awards and Hyères Festival.
Who Are You Going to Meet?
The bulk of visitors are buyers, designers of ready-to-wear brands and accessories, luxury houses and fashion company executives. But then there are specialists for each product area. The Fashion Manufacturing area is particularly suited for production managers and buying heads for fashion, lingerie, sports and accessories brands. The Yarns and Fibers area is best suited for weavers and knitters of value-added textiles. It's important to point out just how many visitors are travelling from abroad – 75% of all attendees. In terms of exhibitors, you have companies from all continents and countries like Morocco, Germany, India, Taiwan, Russia, South Korea, China, Argentina, the Netherlands, Brazil, Canada and Egypt. Examples of brands are Aditya Birla Yarn, Lucky Tex, MTLSTYLE, Davina Nathan Design and Kopenhagen Fur.
Past editions
Premiere Vision 2022
08.02.2022 - 10.02.2022
60%
of visitors are from foreign countries
Premiere Vision 2020
15.09.2020 - 16.09.2020
Edition was held digital to prevent the fast spread of COVID-19.
Premiere Vision 2020
11.02.2020 - 13.02.2020
Premiere Vision 2019
17.09.2019 - 19.09.2019
Premiere Vision 2019
12.02.2019 - 14.02.2019
How to get to Premiere Vision

On Foot
it is not recommended to walk to the exhibition centre from the Orly Airport, nor from Gare du Nord

By Car
approximately 1h 15 min with a car from Orly Airport
from Gare du Nord 33 min (20.5km)

By Public Transport
from Orly Airport: get the airport train to Antony Station and from then RER B trainf for 18 stops to Gare du Parc des Expositions (+ 11extra minutes walk to the fairgrounds) ~ 1h 15min
from Gare du Nord take RER B for 9 stops (25 min) to Gare du Parc des Expositions and then you have extra 10 min walk = total 35 min
Hotels
Venue