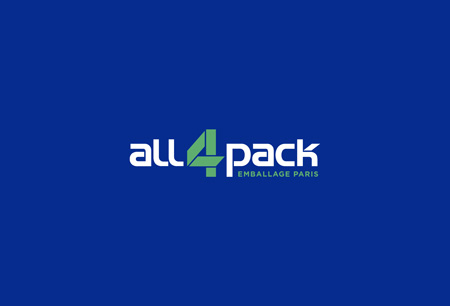 All4Pack
Paris, France
Event Update
The dates for All4Pack are scheduled between 04.11.2024 and 07.11.2024. The venue will be the Paris-Nord Villepinte. Covid-19 safety precautions will not be implemented at the location due to the lifting of France's pandemic-related restrictions, including the travel constraints.
A Brief Overview of All4Pack
Every November in Paris, All4Pack welcomes professionals in the packaging and shipping sectors to explore the latest in technological developments across the entire packaging industry. You learn about trends as they affect the production chain from consumables and packaging machines to primary materials, traceability, and shipping machines. As an exhibitor, you tap into hard-to-reach markets without difficulty and establish valuable contacts with senior buyers. The added support programme further makes All4Pack unmissable.
After renting floor space, it's time to look into hotels in Paris. Thousands attend All4Pack, so it's a bit of a challenge to find affordable hotel rooms. That's where GETA Ltd comes in. We've been providing accommodation for trade shows for over a decade and know our way around Paris. You benefit from a fast service and a large database of hotels, hostels, and apartments. Stay in a comfy room right next to the Paris-Nord Villepinte Parc d'Expositions et Centre de Conventions and keep expenses low. You're guaranteed access to public transport. Large groups are welcome. GETA Ltd also offers a variety of other travel services.
Why Your Visit is Worth It?
All4Pack creates the right conditions to conduct business efficiently. This means reconnecting with old partners and forming new relationships with potential buyers. Trade visitors come in order to source new products and research trends. Visibility is guaranteed, and product launches are the best way to create excitement and generate sales leads. Editions do incredibly well. Have a look at the key data points from last edition:
A strong focus on Industry 4.0;
A program designed to serve the omnichannel consumer and business-to-business trade;
1350 exhibitors had booths last edition;
80,000 trade visitors from all over the world were present;
500+ business meetings were held;
Industry Relevance
Founded in 1947 as Salon de l'Emballage, All4Pack has been a cornerstone in the packaging and intralogistics industry and tracked big trends in packaging materials, processes, and transportation. In a short time, All4Pack has become a central meeting point for professionals, who arrived in the thousands at the Paris-Nord Villepinte Parc d'Expositions et Centre de Conventions. It's a superior arena for companies to establish themselves and broadcast their message to a large audience. The trade fair explores products and solutions across all material categories – plastic, paper & cardboard, metal, glass, wood and alternative materials. What makes All4Pack an outstanding fair is the commitment to all four relevant areas of expertise – packaging, processing, printing, and logistics.
So far, programming has been incredibly diverse and stimulating with events like ALL4PACK Creative Lounge, ALL4PACK INNOVATION, PACK THE FUTURE and DE GOUDEN NOOT. The applications of packaging technology are wide, as products and solutions here cover everything from consumer goods and beauty products to food processing and pharmaceuticals.
With sustainability and the climate crisis in the current Zeitgeist, it's time for ALL4PACK to grow and evolve in order to meet the times. That's why the 2022 edition will reposition the trade show as a champion of eco design. Sustainable development will now be at the heart of the event, with a stronger highlight on concrete solutions for facing the new challenges of today and tomorrow.
Who Are You Going to Meet?
All 4 Pack maintains a tight focus on manufacturing and as a B2B event sees a lot of interest from exhibitors that offer solutions anywhere on the production chain. We have also touched upon the variety in industries represented. What we haven't mentioned is names. Here is a fraction of the attendees – Archimbaud, CGP, EPS, GOGLIO, BFR, SACMI, LABORD. An incubator has been built for the start-ups and some names there include DO EAT, LIVING PACKETS and Glancy 3D. As for the visitors, their breakdown by profession reveals the following groups – manufacturers, distributors, user industries, engineers, consultants, trade organisations and design companies.
Additional Value of Attendance
ALL4PACK INNOVATIONS is the biggest highlight for the whole trade fair and a prized competition for exhibitors, who want to prove themselves in the arena of innovation. Winning one of the prestige awards means a lot of extra publicity on an international level, and the competition has been one of the cornerstones of ALL4PACK. Competitors must be looking forward always and offer a truly unique solution. The winners show the best technology has to offer and give an in-depth look into what's to come. In 2018, over 300 products were entered in the ALL4PACK INNOVATIONS awards, among which were 46 innovations selected by the jury, consisting of respected specialists in packaging and logistics. You can apply in the following five categories – Sustainable and Responsible Solutions, Design and Ergonomics, Innovative Technology, Material of the Future and Logistics Performance.
No matter where your field of expertise lies, the ALL4PACK conference programme has an item to give you insights into market trends, best practices, practical advice and current developments. The conference is your navigation tool to make the right decision for your business as renowned experts give their talks and lectures, or enter into lively debates. The future is discussed now, and the topics are quite varied. For the 2022 conference, the idea of the packaging revolution takes the centre stage and experts will focus on eco-design, circular economy and end-of-life. Sustainability unites every type of content available – an international vision of packaging, packaging revolution from the perspective of the food industry, e-commerce, etc., machines and industrial performance, trends, and prospects per material, and new solutions for sustainable logistics.
Past editions
All4Pack 2022
21.11.2022 - 24.11.2022
50%
of exhibitors were from abroad
All4Pack 2020
23.11.2020 - 26.11.2020
Cancelled because of COVID-19
How to get to All4Pack

On Foot
it is not recommended to walk to the exhibition centre from the Orly Airport, nor from Gare du Nord

By Car
approximately 1h 15 min with a car from Orly Airport
from Gare du Nord 33 min (20.5km)

By Public Transport
from Orly Airport: get the airport train to Antony Station and from then RER B trainf for 18 stops to Gare du Parc des Expositions (+ 11extra minutes walk to the fairgrounds) ~ 1h 15min
from Gare du Nord take RER B for 9 stops (25 min) to Gare du Parc des Expositions and then you have extra 10 min walk = total 35 min