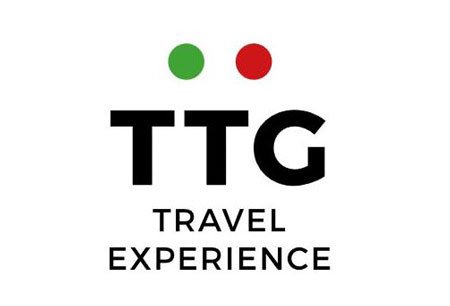 TTG INCONTRI
Rimini, Italy
Book Hotel Online for TTG INCONTRI
Book Now
Event Update
The 2024 edition of TTG Travel Experience or TTG INCONTRI will occur as a live trade show in Rimini Fiera. The hosting dates for the event are set between 09.10.2024 and 11.10.2024. The hosting location will not include Covid-19 safety precautions because Italy has removed its pandemic-related restrictions.
A Brief Overview of TTG Travel Experience
TTG Travel Experience presents visitors to the global tourism community in its entirety. Open to professionals only, this international trade fair has solidified its position as Italy's key B2B show for the promotion of global tourism in the country. If you're trying to get your foot into the Italian market, this is where you need to come and perform high-level networking like you've done never before. You're guaranteed not just success, but a full overview of the state of the Italian market.
GETA ltd is a veteran when it comes to accommodation for trade shows and has sent thousands of visitors all over the world. We have a large database of hotels in Rimini and present you with the most affordable hotel rates in the city. Give us your budget and how many beds you need. The rest is up to us. Book hotel rooms for TTG Travel Experience in a matter of hours and minimise travel expenses. All hotels on offer are located near Rimini Fiera. Reach the exhibition centre in minutes and enjoy access to public transport.
In addition to hotel booking for TTG Travel Experience, GETA ltd offers a variety of other travel services such as rent-a-cars, airport transfers and exhibition stand construction.
Why Your Visit Is Worth It
It all boils down to numbers and TTG Travel Experience more than just delivers. The entire world of global tourism gathers under one roof and that means a reliable source of trade visitors, who are interested in making big purchases. Italy is an unstoppable economic force when it comes to travel, so it's the ideal venue to boost your visibility. Take a look at the numbers from previous editions:
2200 exhibitors
1000 buyers from 50 countries
55,000 visitors for TTG, SIA, SUN 2022
20 exhibition halls
60 foreign destinations
7 conference halls
200+ events
250 speakers
Industry Relevance
TTG Travel Experience, founded in 1997, is a juggernaut of a B2B event in tourism. Held every October at Rimini Fiera in Rimini, Italy, this fair serves as a vital platform for representatives of the Italian tourism sector to gather and engage in fruitful exchanges with their colleagues. With its extensive reach and influence, TTG Travel Experience has established itself as one of the largest and most significant events in the Italian tourism field.
At TTG Travel Experience, the convergence of supply and demand takes centre stage. Visitors are presented with a valuable opportunity to explore international trends, discover new products in the market, and make insightful product comparisons. The fair showcases a wide range of destinations and travel services, catering to various niches within the industry. Co-located with SIA Hospitality Design and SUN, TTG Travel Experience offers a comprehensive platform that embraces different facets of the tourism sector. Together, all three events create a unique form of synergy that leads to great success stories for exhibitors.
One of the key attractions of TTG Travel Experience is its emphasis on facilitating business connections. The fair features lucrative business matching events, fostering fruitful collaborations between Italian sellers and international exhibitors or foreign destinations seeking to tap into the Italian distribution network. Special attention is given to foreign promotion organisations, co-organisers and international exhibitors at the WORLD show floor area, further enhancing the global reach of the event.
TTG Travel Experience (also known as TTG INCONTRI) understands the evolving needs of trade visitors who strive to meet the increasingly demanding expectations of clients. The fair presents a wide array of solutions, products and services specifically tailored to cater to exclusive and personalised proposals. To further enhance the buyer's experience, TTG Travel Experience offers an involved Buyer's Program, introducing exhibitors to powerful decision makers through their own dedicated program. It's the fastest way to bridge the gap between supply and demand.
In addition to TTG Travel Experience, organisers also introduce a new addition called InOut | The Contract Community. This innovative format is aimed at the world of contract and hospitality supplies. InOut | The Contract Community acts as a single marketplace that unites and inspires the entire hospitality industry through offers, training, networking opportunities and installations that shape the future of the industry moving forward.
The strategic collaboration between TTG Travel Experience and InOut aims to create a more comprehensive and interconnected marketplace for tourism and hospitality in Italy. While TTG Travel Experience continues to cater to the organised tourism sector, InOut becomes an essential event that encompasses the broader hospitality community, including the contract sector. This union aims to foster a more circular and encompassing environment, further strengthening the Italian tourism and hospitality landscape.
Who Are You Going to Meet?
Tourism boards, tour operators, travel agents, airlines, transport companies, providers of tourism services and accommodation facilities are all invited to attend TTG Travel Experience. Thanks to the co-location of TTG, SUN and SIA, the audience for all three events continues to expand and pulls in even more decision makers from the Italian market. Even the pandemic has been unable to slow down the event. The most recent edition of the event registered an overall increase by 25% in terms of visitors.
The largest professional group in attendance is made of tourism brokers (46%) followed by hospitality venues, services, media and communication consultants and destinations regional promotion. It's the entire professional ecosystem gathered under one roof to examine the wealth of options represented by 20 Italian regions and 60 foreign destinations.
Additional Value of Attending
As an exhibitor, you benefit from a rich supporting programme that enables knowledge exchange from the very best. A definitive highlight is the THINK FUTURE event that runs through all three days and fans the flames of creativity and entrepreneurship through debates, seminars and many meetings with one single goal - design the future of tourism and hospitality. The point is to inspire everyone in attendance and it does so through quality speakers, case histories and spirited panel discussions. Each year has its own distinct theme. For 2023, the theme is UTOPIA. What is it? How do we achieve it?
Past editions
TTG INCONTRI 2023
11.10.2023 - 13.10.2023
62
Foreign buyer countries
TTG INCONTRI 2022
12.10.2022 - 14.10.2022
25%
Increase in visitor attendance rate compared to 2021
TTG INCONTRI 2021
13.10.2021 - 15.10.2021
TTG INCONTRI 2020
14.10.2020 - 16.10.2020
TTG INCONTRI 2019
09.10.2019 - 11.10.2019
How to get to TTG INCONTRI

On Foot
Federico Fellini International Airport – not advisable
Rimini Fs Station – 50 mins via Viale XXIII Settembre 1845

By Car
Federico Fellini International Airport – 18 mins via SS16
Rimini Fs Station – 9 mins via Viale XXIII Settembre 1845

By Public Transport
Federico Fellini International Airport – 50 mins via 9
Rimini Fs Station – 26 mins via 9