TTG INCONTRI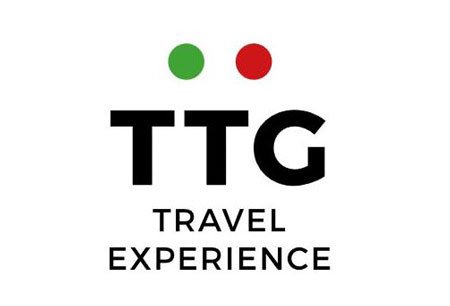 TTG INCONTRI
Italy , Rimini
The 2022 edition of TTG INCONTRI will occur between October 12th, 2022, and October 14th, 2022. The event will take place at the Rimini Fiera in Italy. The hosting format of the event will be a face-to-face exhibition. The event venue will feature strict Covid-19 prevention measures. Among the implemented measures will be the 3G entry policy. Attendees must present documents such as negative test results before entering Rimini Fiera. They must also show such documents when entering Italy due to the travel restrictions. Participants may have to quarantine for five days after entering the country.
Tourism remains an unstoppable force on the global economic stage, and the TTG INCONTRI event gives the movers and shakers on the international scene the perfect platform to come together and talk business. This trade fair is staged for three days in Rimini, Italy, and promises companies the perfect opportunity to form fast partnerships. If your business trip leads you there, consider organizing your accommodation from early as possible. GETA ltd can assist you in locating the best hotel room according to your budget.
GETA ltd helps you book a hotel that is light on your budget and sits near the trade fair centre, so you are close to all the action. This allows you to have a chance to visit many of the 1000 exhibitors who are presenting over 130 destinations. TTG INCONTRI gives you the perfect opportunity to grow your business thanks to its themed speaker's program, meetings with the international press representatives and the handy online tool, which allows you to make appointments with your top company picks online.
TTG INCONTRI can be a highpoint for your business, so take over the sector and do it with GETA ltd in charge of your stay.
Past Edition(s)
2021
TTG INCONTRI 2021 attracted approximately 40,000 visitors and 1,800 exhibitors. The event was a resounding success for the Italian travel and hospitality industry. The event took place live at the Rimini Fiera in Italy from October 13th to October 15th, 2021. Strict Covid-19 prevention measures such as social distancing were put in place at the venue.
Past editions
TTG INCONTRI 2021
13.10.2021 - 15.10.2021
TTG INCONTRI 2020
14.10.2020 - 16.10.2020
TTG INCONTRI 2019
09.10.2019 - 11.10.2019
TTG INCONTRI 2018
10.10.2018 - 12.10.2018
How to get to TTG INCONTRI

On Foot
Federico Fellini International Airport – not advisable
Rimini Fs Station – 50 mins via Viale XXIII Settembre 1845

By Car
Federico Fellini International Airport – 18 mins via SS16
Rimini Fs Station – 9 mins via Viale XXIII Settembre 1845

By Public Transport
Federico Fellini International Airport – 50 mins via 9
Rimini Fs Station – 26 mins via 9
Hotels
Venue