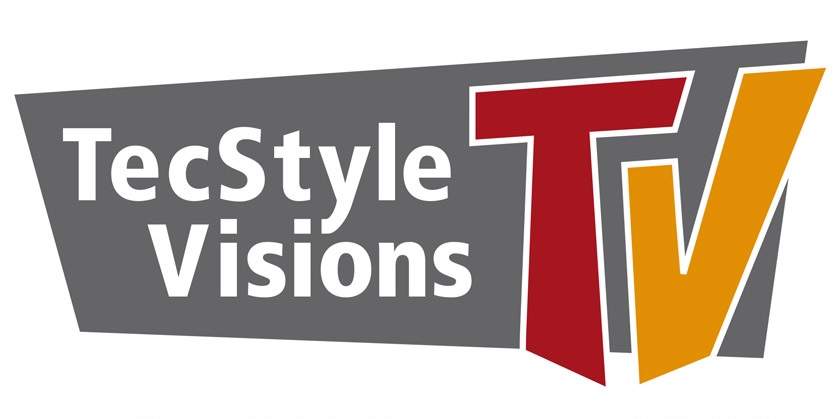 TV TecStyle Visions
Stuttgart, Germany
Book Hotel Online for TV TecStyle Visions
Book Now
Event Update
TV TecStyle Visions 2025 will be held as a live trade show between 13.02.2025 and 15.02.2025 in Messe Stuttgart, Germany. he latest Covid-19 safety measures will not be implement due to the removal of the country's pandemic restrictions.
A Brief Overview of TecStyle Visions
TecStyle Visions is where every established name in textile decoration, finishing and promotion goes to discuss best practices, debut new products and shape trends. The international trade fair serves as a high-profile procurement platform that goes well beyond Europe. As an exhibitor, you have all the incentives to choose TecStyle Visions from the full product representation to the fun fashion show to the informative support programme. You meet stimulating professionals every time you exhibit and create new opportunities to sell your products.
Find out what the most affordable hotel rates in Stuttgart, Germany are through GETA ltd. We're a veteran provider of accommodation for trade fairs and know the city inside and out. Whether you travel with a few associates or in a large group of twenty, you receive a personalised travel experience tailored to your budget. Have your pick from high-end suites, spacious apartments and low-budget hostels. No matter the price point, we make it a point to accommodate you close to Messe Stuttgart. Takes just minutes to get to the exhibition centre.
GETA ltd has a lot more travel services to offer you for a full experience! Add airport transfers, rent-a-cars and exhibition stand construction to your reservation for TecStyle Visions.
Why Your Visit Is Worth It
Exhibitors often say that if you have a decent product, you'll have no problem selling it at TecStyle Visions. It's not an exaggeration. The trade fair connects supply to demand, and TecStyle Visions remains the preferred platform for cross-border selling. Have an ambition to grow outside your local market?
This is where you have the most opportunity to do so and raise your brand profile. The first edition after the long pause caused by the pandemic has done incredibly well:
303 international exhibitors from 23 countries

12,000 international visitors from 46 countries

30,000 sq. metres of exhibition space
Industry Relevance
TecStyle Visions, founded in 2000, stands as Europe's premier trade fair for textile decoration and promotion. Held biennially at Messe Stuttgart, this event gathers a comprehensive display of cutting-edge technology and accessories spanning various printing techniques. From embroidery and flocking to rhinestone applications and laser engraving, a number of textile finishing methods are showcased. But that's only the starting point as the fair dives into trends in promotional wear, corporate fashion and functional workwear, effectively encapsulating the entire thematic spectrum of textile production.
Since its inception, TecStyle Visions has evolved into a pivotal fair for professionals in the textile, promotional items and textile finishing sectors. With a broad scope ranging from textile printing, embroidery, transfer printing to digital printing, screen printing, and sublimation printing, the fair caters to diverse needs. Exhibitor sectors include textile manufacturers, print service providers, embroidery companies, machine manufacturers, material suppliers, and textile finishing and promotional item service providers.
TecStyle Visions doesn't merely display the latest textile finishing technologies; it also captures attention through engaging features like the TecStyle Fashion Show and the TecCheck Area. The event's organiser, EXPO 4.0, offers a pivotal platform to engage with trade visitors from commerce and industry across the value chain, encompassing printing, finishing, and promotional sectors.
Sustainability takes center stage through the fair.eco.bio section, offering insights into fair trade, eco-friendly products, and sustainable production processes. Attendees can even create their sustainable T-shirts. The multifaceted program is enriched by the TecStyle Visions Technical Forum, a hub of actionable best practices and industry insider insights related to textile decoration and emerging developments.
Who Are You Going to Meet?
TecStyle Visions remains a crucial meeting point for professionals within the textile industry and you can see this clearly demonstrated in the level of internationality. Trade visitors travel up to 300 kilometres in order to stay on top of trends and take advantage of the networking opportunities during the fair's three packed days.
Melco International, Halfar System, Madeira Garnfabrik, Cotton Classics, IVM SignTEX, TB International, STAHLS Europe, Stedman and Imbretex are only a few of satisfied exhibitors, who cite TecStyle Visions as an incredibly valuable platform for expanding their network and making qualified sales leads.
Additional Value of Attending
TecStyle Visions brings quite a lot to the table in terms of special features and programming. The most recent addition to the trade fair is the TecCheck Area in 2023, which aims to revolutionise the traditional logo design with a fresh perspective. This year's theme invited participants to break away from conventional approaches and explore new avenues for creating distinctive corporate and brand identities.
Departing from the norm, experts demonstrated how embroidered logos can be transformed into exclusive visual focal points through the integration of technology and innovative materials. While undergoing this transformation, the logos will retain their essential recognisability, showcasing the exciting fusion of tradition and modernity.
Many visitors are excited to sit for the TecStyle Fashion Show, which is the emotional highlight of the entire trade fair. Immerse yourself in a world of vibrant hues and pure inspiration, while learning all about the latest in promotional wear, work wear, and corporate fashion. International manufacturers with a strong reputation in their respective specialties take the stage four times a day. With a million colours to explore, this show is a must-attend for those seeking to stay ahead of the curve in the dynamic landscape of fashion and textile decoration.
The most recent edition saw collections from SG, JHK, Genuine Recycled, James & Nicholson, myrtle beach, Native Spirit, AYSOY, Just Cool and Just Hoods.
Now let's take a deeper look at the fair.eco.bio segment of the trade fair. In the contemporary textile finishing industry, sustainability has evolved beyond being a mere trend. Fair trade, sustainable products and ecologically sound manufacturing processes are coming to the forefront as prerequisites for many customers. The fair.eco.bio area offers a comprehensive understanding of these subjects. Here, visitors can delve into a wealth of information, gaining insights into the significance of fair trade and ecological manufacturing practices in the context of textile finishing.
A remarkable highlight of this area is the opportunity to craft your own sustainable T-shirt, embodying the principles of sustainability. Borchert & Moller, recognised industry leaders, contribute their expertise, providing the necessary machines and materials for T-shirt printing.
Past editions
TV TecStyle Visions 2023
30.03.2023 - 01.04.2023
Coincided with WETEC and GiveADays 2023
30 000+
m2 of event space
TV TecStyle Visions 2020
30.01.2020 - 01.02.2020
TV TECSTYLE VISIONS 2018
15.02.2018 - 17.02.2018
How to get to TV TecStyle Visions

On Foot
Stuttgart Airport - 7 mins via Flughafenstrasse
Stuttgart Hbf – not advisable

By Car
Stuttgart Airport - 1 min via Flughafenentlastungsstraße
Stuttgart Hbf – 20 mins via B27

By Public Transport
Stuttgart Airport - not available
Stuttgart Hbf - 40 mins via S-Bahn S2 or S3