Vicenzaoro September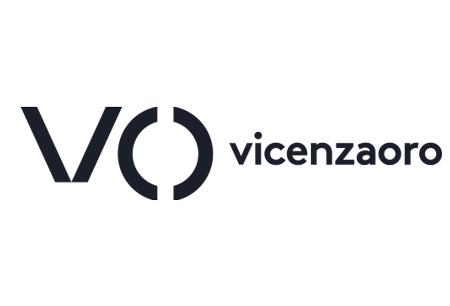 Vicenzaoro September
Italy , Vicenza
Book Online for Vicenzaoro September
Book Now
Vicenzaoro September is the international exhibition of gold, jewelry, industrial and hand-crafted silverware where the best products are showcased and emerging trends unveiled in time for the new shopping season at the end of the year. The event takes place in Italy, for the duration of five days, attracting only the most renowned trade visitors looking for quality hotel rooms. Be the first to secure your hotel reservations with the services of GETA ltd – the premier service provider for travelling professionals.
GETA ltd offers you a bespoke service that makes the process of online booking effortless, fast and efficient. You tell us what you need, and we provide you with an offer you can't say no to. You check in a room that saves you money on your travel expenses and saves you time getting to the Vicenzaoro September centre. This gives you a competitive edge when it comes to making a difference during the event. You have access to the leaders in the market and displays with the best products from established brands.
Whatever your goals for Vicenzaoro September are, GETA ltd helps you achieve them with strategic accommodation.
Past Editions
2021 Edition
The edition of Vicenzaoro in September 2021 exceeded the expectations of the organisers. The gold and jewellery sector trade fair marked the successful restart of such events for the industry. After the fair, participants expressed high levels of optimism and confidence. The number of visitors was 80% of the number of visitors registered in the 2019 edition. Participation of foreign buyers and visitors exceeded 30% of the total numbers. Of these statistics, 77% were from Europe, including countries such as Spain, France, and Germany. 7% came from the Middle East, USA, Russia, and North Africa. A total of 108 countries were represented by foreign attendants. This edition demonstrated the importance of physical events to the sector. This is due to the importance of operators meeting and connecting with one another. It also showed the importance of experiencing gems with the senses. The edition provided an opportunity to meet with other experts and to consider the state of the sector. The event was held in Fiera di Vicenza from September 10, 2021 to September 14, 2021.
Past editions
Vicenzaoro September 2021
10.09.2021 - 14.09.2021
Vicenzaoro September 2020
12.09.2020 - 14.09.2020
24,000
SQ M of Exhibition Area
Vicenzaoro September 2019
07.09.2019 - 11.09.2019
24,000
SQ M of Exhibition Area
How to get to Vicenzaoro September

On Foot
Venice Marco Polo Airport – not advisable
Vicenza Railway Station – 57 mins via Viale Sant' Agostino

By Car
Venice Marco Polo Airport – 50 mins via A4/E70
Vicenza Railway Station – 9 mins via Viale Sant' Agostino

By Public Transport
Venice Marco Polo Airport – not advisable
Vicenza Railway Station – 14 mins via 1214
Hotels
Venue