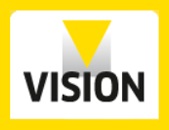 VISION
Stuttgart, Germany
The Latest News
The trade fair will be held as a live event between 08.10.2024 and 10.10.2024 in Messe Stuttgart. The latest in COVID-19 protective measures will not be employed due to the removal of the pandemic-related restrictions. Visitors and exhibitors share their enthusiasm for VISION 2024. The event's industry is slowly getting out of the hiatus caused by COVID-19!
A Brief Overview of VISION
In the field of machine vision, VISION gives you the opportunity to break into larger markets, stay ahead of the curve and generate sales leads. The international trade fair connects exhibitors to the biggest decision makers across electrical engineering, electronics and information technology. It's one of the longest running trade fairs in Europe and has the reputation as a first-class procurement platform. No other event manages to bring the entire professional community for machine vision under one roof.
It's a tense competition to find the right hotels for VISION since interest is so high. It's best to get going early on to land the most affordable hotel prices near the exhibition grounds. GETA ltd has a comprehensive experience providing accommodation for exhibitions and knows all the top deals in Stuttgart. From upscale suites to economy rooms, we select the ideal hotels nearest to Messe Stuttgart. It's our job to cut down on travel costs and keep commuting to a minimum. GETA ltd provides clients with a whole portfolio of services. Do you need to rent a car? Do you want to get an airport transfer? Or book meeting facilities? Leave it all to us!
Why Your Visit Is Worth It
VISION pays off big time as it's one of the fastest-growing procurement platforms. The whole field of machine vision enjoys rapid growth and opportunities for companies to find new clients. The trade fair gives exhibitors the tools to learn, showcase their products and reach their audience in an optimal way. You're able to earn back all the expenses you've invested in attending on the very first day.
Here are some of the key numbers from before COVID:
470 + international exhibitors from 32 countries
11,000+ international trade visitors from 66 countries
80% of visitors are involved in purchasing in some way
12,000 sq. metres of exhibition space
Industry Relevance
VISION has been going strong since its first edition in 1987 and has been on a growth trajectory right up to the pandemic. This is a sign of great potential to push your product to a wide network of buyers. Editions are organised in Messe Stuttgart every two years. The 2022 edition of the trade show has proven itself to be a revolutionary one as organisers report there's a greater variety in the types of visitors that attend. Machine vision systems are not only for industrial applications, but exhibitors get to connect with representatives of non-industrial sectors – medical technology and pharmacology, agricultural industry, aerospace engineering as well as transport and logistics.
In terms of products, you can see the latest in vision sensors, optical filters, application-specific machine vision systems, lasers, measuring systems for machine vision, area scan cameras, high-speed cameras, smart cameras and configurable machine vision systems. VISION also runs a stellar support program. You shouldn't miss the Start-Up Village, where the future of machine vision and image processing is made, or the high-profile lectures at the Industrial VISION Days forum.
Who Are You Going to Meet?
Nearly half of all visitors are travelling from overseas to Germany, which greatly improves your chances at penetrating foreign markets. Most are based in Europe like Switzerland, France, Italy, Austria, the Netherlands, Belgium, Spain, the United Kingdom and Sweden. However, you also get to network with buyers and investors from the USA, Korea, Japan, Taiwan and Poland.
Because there are so many applications for machine vision, VISION is popular among different industries from mechanical and plant engineering, electrical engineering and electronics to the automotive industry and medical technology and pharmacy. They all come to see exciting innovations from a variety of brands. Some names include HD Vision Systems, IVISO, K|Lens, MADDOX AI, MUSASHI AI, NaturalSelection AI, Neurala Europe, TriEye, 3HL3, Deevio and Dotphoton.
Additional Value of Attendance
The most effective way to gain foot traffic to your booth is to be a stop during one of the VISION Guided Tours. Guided tours have been created for non-industrial trade visitors, who need some form of curation to reach the most relevant solutions for their line of work. Guided tours cover the spectrum of food & beverages, intra-logistics and medical & pharmacology.
Exhibitors have other opportunities to stand out when it comes to showcasing their products. One tool at their disposal are the Theme Parks featured on the exhibition floor. These are specific areas that focus on different technology or company types. The BMWK joint stand welcomes all newcomers from the machine vision industry, especially startups. The Federal Ministry of Economics and Energy lends a helping hand. The VISION Integration Area lines up all the system integrators working today.
The VDMA Technology Days focuses on the role of research in the industry and is the designated area for universities, research institutes and start-ups. The fourth and final Theme Park is the IPC 4 VISION, which follows breakthroughs in the area of industrial PCs (IPCs).
VISION has earned itself the reputation of a community builder due to how well it provides new professional opportunities to skilled workers. The Career Center + Job Board is always a big hit and the industry's biggest meeting point for employers and applicants. If you're looking to recruit new talent to your company, this is where you'll find the right candidates. List open positions on the job board and get in touch with interested candidates. The centre also has experienced HR professionals, who help job seekers find out what career path is possible for them and receive the necessary guidance. The Job Board can also be accessed online for those who are unable to make the trip in person.
Are you an innovator and dedicated to furthering the field of machine vision? Then winning the highly competitive VISION Award translates to instant success and recognition by the community at large. The award is decided by a large highly qualified jury and comes with a nice prize fund of 3000 EUR, which comes from the British magazine, Imaging and Machine Vision Europe (IMVE).
Past editions
VISION 2022
04.10.2022 - 06.10.2022
55%
of visitors were from abroad
VISION 2021
05.10.2021 - 07.10.2021
VISION 2020
10.11.2020 - 12.11.2020
Cancelled because of COVID 19
VISION 2018
06.11.2018 - 08.11.2018
VISION 2016
08.11.2016 - 10.11.2016
How to get to VISION

On Foot
Stuttgart Airport - 7 mins via Flughafenstrasse
Stuttgart Hbf – not advisable

By Car
Stuttgart Airport - 1 min via Flughafenentlastungsstraße
Stuttgart Hbf – 20 mins via B27

By Public Transport
Stuttgart Airport - not available
Stuttgart Hbf - 40 mins via S-Bahn S2 or S3