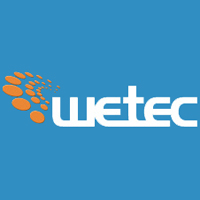 WETEC
Stuttgart, Germany
Event Update
WETEC's 2025 will be hosted as a live exhibition in Messe Stuttgart between 13.02.2025 and 15.02.2025. It will be held alongside GiveADay and TV TecStyle Visions. The latest and strictest Covid-19 safety precautions will not be implemented at the event venue. This is due to the removal of the country's pandemic-related restrictions.
A Brief Overview of Wetec
Wetec builds the future for advertising technology, large format printing, light advertising as well as digital signage with the latest innovation trends for every link in the processing chain from the machinery to consumable and production. The international trade fair is the meeting point for the best exhibitors from around Europe, who are constantly at the edge of technological development and implementation. Wetec has established itself as a leading procurement and an event that you can't miss out on.
GETA ltd is your personal guide to hotels in Stuttgart. Tell us your budget and receive the most affordable hotel rates in the city within an hour. It takes a single day to complete your reservation for Wetec and GETA ltd offers a variety of extra services to get the most out of your business trip. You stay in a comfortable room close to Messe Stuttgart without overspending. From economy to upscale, our team carefully selects the deals that best meet your needs and budget. Book early to get the first pick from the best hotels. GETA ltd has over ten years in the business travel sector and can easily accommodate groups of more than twenty people.
In addition to hotel bookings, our clients can request a team to build their exhibition stand, a rent-a-car and an airport transfer upon arrival and departure. Curate the perfect travel experience now!
Why Your Visit Is Worth It
Given the highly specialised field of technology and services represented at Wetec, the event's a guaranteed platform to network with qualified buyers. The atmosphere is collaborative and you will meet with people from all related sectors, which helps you cement your reputation. Exhibitors time their product releases to coincide with Wetec to generate the most excitement and buzz from the public. You're more than capable of earning back your exhibitor expenses on the first day.
Despite the pandemic, attendance has been satisfactory. Here are some of the key data from the 2023 edition held concurrently with GiveADays and TecStyle Visions:
303 exhibiting companies from 23 countries

12,000 international visitors from 46 countries

30,000 sq. metres of exhibition space
Industry Relevance
Founded in 2012, Wetec has firmly established itself as a benchmark event in the realm of advertising technology, large format printing, light advertising and digital signage. Taking place at Messe Stuttgart every two years, the international trade fair serves as a vital platform for industry players to showcase cutting-edge technologies, machinery, production processes, consumables and services that drive visual excellence.
Wetec gathers manufacturers, wholesalers and service providers to unveil their latest innovations and solutions. This event is a convergence point for various industries including advertising technology, digital printing, vehicle wrapping, textile finishing and screen printing to name just a few. Here's the full product portfolio:
Advertising technique

Equipment and machinery

Car-wrapper

Plotter

Laser systems

Digital printing machines

Large Format Printing

Digital printing films and media

Accessories and materials

Illuminated advertising systems

LED systems and accessories

Profile letters

Digital signage

Digital advertising and information systems
Wetec's significance is further magnified as it shares its dates and location with TecStyle Visions and GiveADays, forming a comprehensive hub for the full advertising, printing, promotional and signage spectrum. This synergy creates a rich showcase that caters to a broad range of professionals seeking new technologies, trends and insights.
Beyond its extensive product exhibitions, Wetec serves as a valuable knowledge hub. Visitors can participate in insightful talks, engaging workshops, live demonstrations and practical sessions organised by The Warp Institute. The Work and Do area adds an interactive dimension to the fair, offering live demos and showcasing product highlights that encapsulate the pulse of the European advertising industry. In essence, Wetec stands as an indispensable gathering for staying at the forefront of advertising technology and visual communication.
Who Are You Going to Meet?
The trade show consistently draws thousands of professionals from the advertising sector, graphic designers, print service providers, sign makers and industry decision makers. A good number of trade visitors are in decision-making positions within their organisation and have some purchasing power. Their main motivation to attend include product research, getting in touch with current partners and sourcing new suppliers.
The exhibitor list includes names such as Yellotools, Inapa ComPlott, ROSEN Lichtwerbung, Werbetechnik, Andreas Harmuth CNC-Frästechnik, Zünd Deutschland and Werbetechniker.cc.
Additional Value of Attending
In 2023, Wetec started a new chapter with The Wrap Institute (TWI) making its debut appearance on the fair's stage, bringing a wealth of knowledge and hands-on experiences to the event. With a commitment to fostering learning, TWI presents The Wrap Paradise, an immersive experience dedicated to the art and science of wrapping. The motto "Never Stop Learning!" encapsulates the essence of TWI Wrap Paradise.
The exhibit promises a blend of live demonstrations, interactive hands-on areas and exclusive interviews with industry leaders. Among the highlights is The Wrap Warrior Cutting Contest, an exciting competition that offers participants the chance to win attractive prizes while showcasing their wrapping prowess.
Every morning, visitors can delve into practical workshops hosted by world-renowned wrap experts. These sessions encompass a spectrum of wrapping themes, from advertising and colour change to paint protection films (PPF) and design techniques. This presents a unique opportunity for attendees to grow their knowledge and sharpen their technical skills. Doing is the best form of learning.
At the TWI booth, visitors can engage in insightful conversations with big names like Justin Pate, Rainer Lorz, Patrick Weiser and Maike Maurer. The booth promises an interactive space where visitors can explore renowned brands like APA, Arlon, Avery Dennison, and more. It's truly one of the highlights of the edition, which will surely become a beloved feature in time.
Of course, that's not the end of the programming. The Technical Forum runs a packed programme with a stellar line-up of lecturers present. Topics are always timely as is the case of the Sensape agency addressing the potential, challenges and threats of AI and automation with a lecture titled "With AI, AR and WebAR to interactive brand experiences". That's only a small sampling of the expert knowledge you'll get.
Past editions
WETEC 2023
30.03.2023 - 01.04.2023
Coincided with TV TecStyle Visions and GiveADays 2023
30 000+
m2 of event space
How to get to WETEC

On Foot
Stuttgart Airport - 7 mins via Flughafenstrasse
Stuttgart Hbf – not advisable

By Car
Stuttgart Airport - 1 min via Flughafenentlastungsstraße
Stuttgart Hbf – 20 mins via B27

By Public Transport
Stuttgart Airport - not available
Stuttgart Hbf - 40 mins via S-Bahn S2 or S3