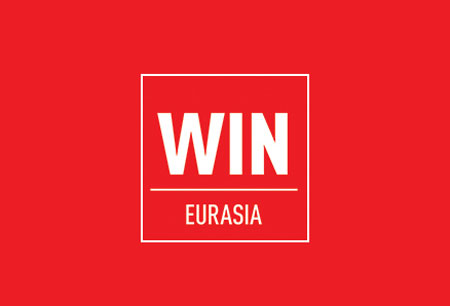 WIN EURASIA METALWORKING
Istanbul, Turkey
Book Hotel Online for WIN EURASIA
Book Now
Event Update
WIN EURASIA METALWORKING 2024 will be conducted as a face-to-face trade fair between 05.06.2024 and 08.06.2024. The Istanbul Expo Center will be the event venue for the edition. The location will not incorporate Covid-19 safety features such as the 3G admission policy. When feasible, attendees will be asked to maintain a social distance of 1.5 metres.
A Brief Overview of WIN EURASIA
WIN EURASIA distinguishes itself as the largest international industry fair servicing Eurasia for the automation, logistics, welding, electric, electronic, metalworking, hydraulic, pneumatic and energy industries. The cross-industry nature of the trade fair makes it a prime meeting place for thousands of experts, professionals and innovators looking to learn about the latest technological advancements. WIN EURASIA opens the doors to the region and provides a 360-degree overview of innovations and new solutions.
Thousands compete for affordable hotel rooms during WIN EURASIA. Beat them to the best deals and discounts with a little help from GETA ltd. We have grown a wide network of hotels, hostels and apartments in Istanbul and know how to work around tight budgets. Do you want to keep costs as low as possible? We'll send you the top hotel rates in your preferred price range. Clients stay in hotels a short distance away from Istanbul Expo Centre and have good access to public transport. Are you travelling in a large group? You're more than welcome. GETA ltd provides a lot of other services like rent-a-car, booth construction and airport transfers.
Why Your Visit Is Worth It

?

You're guaranteed to earn back whatever you spend on exhibiting at WIN EURASIA. The trade fair drives international business and lowers barriers when it comes to reaching faraway markets. The audience is eager to research new products and make purchases. New product launches are a successful tool in generating sales leads and drumming up interest from high-value buyers. Plus, your brand gains visibility. Take a look at these numbers.
500+ exhibitors from 17 countries

35,728 trade visitors from 92 countries

150+ VIP buyers from 18 countries

24,000 sq. metres of exhibition space

28 supporting associations and public institutions

93 national and international media partners
Industry Relevance
WIN EURASIA first arrived on the scene in the late 90s and is now on its 29th edition. Over the course of three decades, the international industrial fair has managed to establish itself as the true engine of innovation and business in Eurasia. Every year the entire region meets at the Istanbul Expo Centre to do business, network and reconnect, and shape the future of manufacturing. This is where many of the groundbreaking trends of the future are showcased for the first time. Everyone is excited to exhibit and attend due to the quality of products, quality of visitors and the number of global markets represented.
The exhibition space is organised around the five major product hubs: Industrial Manufacturing Machines; Logistics, Supply Chain Management and Intralogistics Solutions; Energy, Electrical and Electronic Technologies; Automation and Fluid Power Systems; and Welding and Robotic Welding Technologies. Together they encompass the entire value chain and elevate the trade fair as a top-tier procurement platform. For many buyers, this is the one-stop marketplace to source all products, equipment, technologies and services they need. You tap into a wide network of experts and professionals, and keep your fingers on the pulse of technological trends in Eurasia.
Over the coming years, WIN EURASIA will continue to grow and expand its influence, because Tukey is one of the biggest emerging economies right now. There's a lot of global interest in how it's developing. The current expectation is for its economy to grow by 4.8% over the course of the next five years. Experts also project that Turkey will rank as the 12th biggest economy of the world by 2023. As the natural bridge between the East and the West, Turkey is a vital link in the Silk Road of the Technology Age.
Who Are You Going to Meet?
There's a great variety in the companies that showcase there ranging from regional businesses to regional branches of global household names (Vodafone, Mitsubishi and Nokia). You'll exhibit side by side with Aksa Jeneratör, ELS Lift, IWIS, Kilmak, Schmalz, Tezmaksan, SMC, Universal Robots and VDMA. Countries with the most exhibitors are Iran, Libya, Iraq, Morocco and Egypt.
In terms of visitors, nearly half (46%) travelled from Central and East Asia. These would be China, Taiwan, Malaysia, Singapore, South Korea and Japan. They are followed by visitors from African countries (24%) like Algeria, South Africa, Kenya, Egypt, Sudan and Tunisia. European countries make up the final group (21%) with visitors from Germany, Austria, France, Italy and Sweden to name a few.
Since there's so much variety in the technologies and solutions presented, you get to experience buyers from a lot of industries. The machinery, automotive, energy, electric and electronic, and metal and manufacturing industries are at the top in terms of numbers. The audience consists of engineers, administrative employees, technical roles, planning personnel and sales. It's crucial to mention that the majority of visitors are decision makers in their organisation (84%).
Additional Value of Attendance
Organisers wish to highlight specific technological areas of interest and give exhibitors another tool to position themselves during WIN EURASIA and meet the correct buyers. There are several Special Theme Areas, such as the 5G Arena, Industry 5.0 Theme Area, IoT-MES & Artificial Intelligence Pavilion, Digital Factory Special Area and the Industry 4.0 Pavilion.
This is where the companies doing impressive work are all able to showcase their services and solutions in the right context. Artificial intelligence and IoT technology are very much expected to contribute $26.8 trillion to the global economy by 2030. IoT, in particular, has reached a level of maturity that allows billions of objects to communicate and interact with each other. Factories are able to set up command chains that involve sensors, digital twins, equipment and robots.
Finally, we have to mention the robotics conference, which provides solid blocks of panels during all four days. Programming explores the future possibilities of automation and smart technology. Major companies contribute to the conference by discussing their areas of expertise. In 2022, the conference features panels on the trend of digital transformation in industry, smart and sustainable production, IT/OT segmentation & proactive cyber security, and wireless communication as a key driver for the future in factory automation.
Past editions
WIN EURASIA METALWORKING 2023
07.06.2023 - 10.06.2023
WIN EURASIA METALWORKING 2021
10.11.2021 - 13.11.2021
How to get to WIN EURASIA METALWORKING

On Foot
Istanbul Airport – not advisable
Istanbul Büyük Otogari Station – not advisable

By Car
Istanbul Airport – 40 mins via O-7
Istanbul Büyük Otogari Station – 30 mins via D-100 Yanyolu

By Public Transport
Istanbul Airport – not advisable
Istanbul Büyük Otogari Station – 45 mins via M1A and AVR1A