WINTER OLYMPIA ART AND ANTIQUES FAIR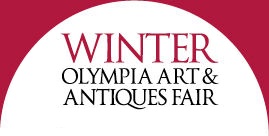 WINTER OLYMPIA ART AND ANTIQUES FAIR
UK, London
Book Online for WINTER OLYMPIA ART AND ANTIQUES FAIR
Book Now
With the approach of October, collectors and art experts prepare for the WINTER OLYMPIA ART AND ANTIQUES FAIR edition held in London, UK. The international trade fair is a celebration of interior design and antiques from the four corners of the world. There will be over 120 dealers who will bring you more 30,000 pieces from art and furniture to jewellery and other collectable pieces. This results in an attendance of over 20,000. If you're attending be sure to get your hotel room as soon as possible from GETA ltd.
Business trips are investments of time, money and effort. Maximize your resources and hire GETA to handle the reservation process, if you want to book a hotel for WINTER OLYMPIA ART AND ANTIQUES FAIR that's affordable and in a great location. We have a large database of hotels in every price category and location to deliver a bespoke travel experience. This way you can focus on the fair's program. Apart from the wealth of items available for purchase, there will be a series of talks of varying topics. Interior designer Philip Gorrivan discuss interior trends in the 17th-20th century periods – a must-attend lecture!
Past editions
WINTER OLYMPIA ART AND ANTIQUES FAIR 2020
03.11.2020 - 08.11.2020
Cancelled because of COVID-19.
WINTER OLYMPIA ART AND ANTIQUES FAIR 2019
04.11.2019 - 10.11.2019
How to get to WINTER OLYMPIA ART AND ANTIQUES FAIR

On Foot
from the Central Station on 37 Wharfdale Rd - 1h 47min walk

By Car
from the Central Station on 37 Wharfdale Rd - 28 min
from Heathrow Airport is 25 min car ride

By Public Transport
from King's Cross St. Pancras Underground Station tke the blue metro line in direction Northfields fro 12 stops to Barons Court Station. From here you have additional 10 min walk to the venue (total = 36 min)
from Heathrow Airport walk to Hatton Cross Station and take the blue metro line in direction Cockfosters for 10 stops to Barons Court Station and in another 10 min to the venue (total = 46 min)
Hotels
Venue