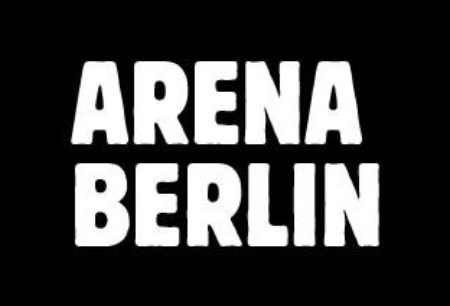 Arena Berlin
Address:
Eichenstraße 4 12435 Berlin, Berlin,
Germany
About The Venue
The Arena Berlin is both a historical and premier event venue. It is a former bus storage building converted into an event location. It was built in 1927 and refurbished in 2000. The venue has a total of 20 000 m2 and is located on the Spree River, which runs through part of Germany's capital. The complex contains 6 indoor and outdoor locations which can used for the hosting of a wide range of events. For instance, the location can host events such as the Connecticum.
Arena Berlin has 6 meeting areas located outdoors and indoors. These include the Arena Halle which is the original building and has a total of 6500 m2 of space. It can accommodate up to 9000 people during events. There is also the Badeschiff or Bathing ship which has 1400 m2 of space and is an outdoor space ideal for sports events. The venue also has an open-air sun deck with a bar which is known as the Escobar. Completing the venue is a glass house with 3 rooms which is ideal for a VIP section, an arena club, and an open-air area ideal or festivals.
How to get to Arena Berlin
Berlin Brandenburg Airport – not advisable
Berlin Hbf – not advisable
Berlin Brandenburg Airport – 33 mins via A113
Berlin Hbf – 30 mins via Torstrasse
Berlin Brandenburg Airport – 40 mins via S9
Berlin Hbf – 30 mins via S9
View Nearest Hotels
Hotels
Venue
GET A FREE QUOTE
Looking for a hotel accommodation for particular trade show or exhibition.
Send us a general enquiry and we will find the best options for you