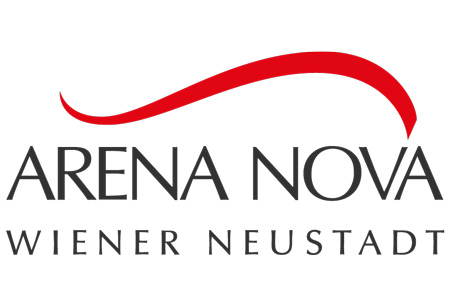 Arena Nova
Address:
Rudolf-Diesel-Straße 30, 2700 Wiener Neustadt, Vienna,
Austria
About The Venue
The Arena Nova is Lower Austria's largest event venue. It consists of 100045 m2 and a capacity of 5000 guests. It was the location of the Final of the 1995 World Women's Handball Championship. Furthermore, it was also the final arena for the 2010 European Men's Handball Championship. The venue is quite popular for the hosting of various events. Notable ones include, for instance, the Apropos Pferd, the Haus & Garten, and the Vital & Genuss.
The Arena Nova is a 10045 m2 venue consisting of 4 halls with a total capacity of 5000 attendees. All 4 halls are flexible in regard to space and decoration. All meeting areas also have state-of-the-art equipment. The Arena Nova has parking spaces close to the entrance as well as competent staff. Because of its amenities and experience in hosting events it has won the Bronze Medal at the IOC/IAKS Award in 1999, 5 years after opening its doors.
How to get to Arena Nova
Vienna International Airport – not advisable
Vienna International Busterminal – not advisable
Vienna International Airport – 45 mins via Süd Autobahn/E59
Vienna International Busterminal – 40 mins via Süd Autobahn/E59
Vienna International Airport – not advisable
Vienna International Busterminal – not advisable
View Nearest Hotels
Hotels
Venue
GET A FREE QUOTE
Looking for a hotel accommodation for particular trade show or exhibition.
Send us a general enquiry and we will find the best options for you