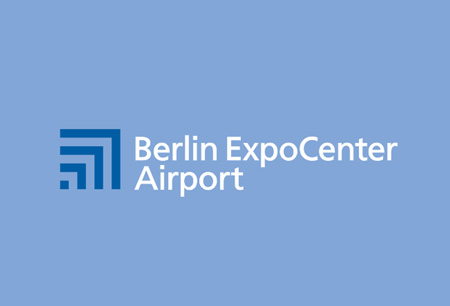 Berlin ExpoCenter Airport
Address:
Messestrasse 1, 12529 Schonefeld, Germany, Berlin,
Germany
About The Venue
Berlin ExpoCenter Airport is a companion exhibition venue to the established Berlin ExpoCenter City, which is located next to both Berlin Schönefeld Airport and Berlin Tegel Airport. The project was ushered in by Messe Berlin and the ZukunftsAgentur Brandenburg (ZAB) and its claim to fame is the fast construction time. It took 10 months to build Berlin ExpoCenter Airport and doors opened in 2012. An impressive infrastructure links Berlin ExpoCenter Airport (BECA) to Berlin, the airports and other major cities. The main draw for BECA is the sprawling outdoor exhibition space, which amounts to 129,000 m² (~1,338,000 sq. ft.) and is suitable for the construction of temporary buildings.
Berlin ExpoCenter Airport also offers exhibitors 20,000 m² (~215 ,000 sq. ft.) of closed space – that is divided into three halls and 12 side rooms. All halls are pillar free and host smaller events. There are regular shuttle buses Berlin Schönefeld Airport and the city centre. Parking capacity is 14,000 vehicles total. The most popular event that regularly occurs at BECA is the ILA Berlin Air Show – one of the biggest and most profitable exhibition sin the aerospace industry. It's the main reason why BECA has generated 361 million euros in profits for Berlin and Brandenburg both.
How to get to Berlin ExpoCenter Airport
walking distance from the airport
7 min car ride from the airport
View Nearest Hotels
Hotels
Venue
GET A FREE QUOTE
Looking for a hotel accommodation for particular trade show or exhibition.
Send us a general enquiry and we will find the best options for you