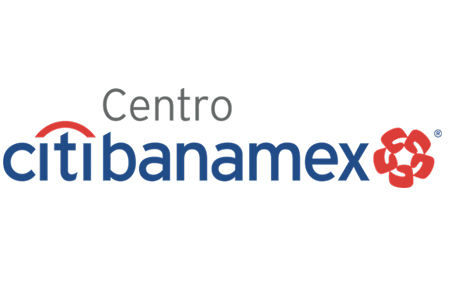 Centro Citibanamex
Address:
Avenida Del Conscripto 311, Lomas de Sotelo, 11200 Miguel Hidalgo, CDMX, Mexico, Mexico City,
Mexico
About The Venue
The Centro Citibanamex is among Mexico's leading event venues. It is an imposing and spacious complex with a total of 34,283 m2 of event space. During simultaneous events, it can accommodate 43,431 people in 25 meeting areas. It is in Mexico City, the capital of the country, and is part of the Las America Complex. Since its construction and opening in 2002, the venue has been a popular hosting site. Among the notable examples of event that have taken placer at this location is the Ina Paace Fair.
The Centro Citibanamex was constructed in 2002. It is the only centre for conventions in the world to include within its ground a hippodrome, several game halls, and a theme park for children. It has 25 meeting areas, with 4 of them being exhibition halls and 4 – ballrooms. All meeting areas of the venue have flexibility and modern amenities. Such include, for instance, state-of-the-art AV equipment.
How to get to Centro Citibanamex
Mexico City International Airport – not advisable
Izazaga Bus Station – not advisable
Mexico City International Airport – 45 mins via Cto. Interior
Izazaga Bus Station – 25 mins via Av. Río San Joaquín
Mexico City International Airport – not advisable
Izazaga Bus Station – not advisable
View Nearest Hotels
Hotels
Venue
GET A FREE QUOTE
Looking for a hotel accommodation for particular trade show or exhibition.
Send us a general enquiry and we will find the best options for you