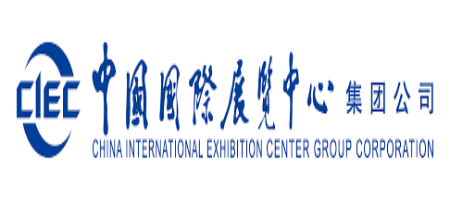 China International Exhibition Center /CIEC/
Address:
6 East Beisanhuan Rd., Chaoyang Di Beijing 100028, Beijing,
China
About The Venue
The China International Exhibition Centre or CIEC is among China's leading event venues. It consists of 2 exhibition buildings separated by a distance of 30 minutes by car. The complex has a total event space of 313000 m2 at present with an expected expansion in the future. The venue complex has 22 exhibition halls and hosts over 100 events every year.
The CIEC consists of two exhibition buildings. The first one is known as Jing'anzhuang Hall and was built in 1985. It has a total of 14 exhibition halls with an event space of 60 000 m2 and an outdoor area of 7 000 m2. The hall provides 10 000 m2 of parking space located close to the entrances of the building. The second exhibition building is known as Tianzhu New Hall and at present has 8 exhibition halls and a total event space of around 150 000 m2. This includes the indoor area of 100 000 m2 and an outdoor one of 50 000 m2. The second building is to be further expanded with the planned expansion including 8 new halls. All 22 halls have flexible spaces and modern amenities such as wireless internet. Additionally, the complex has modern amenities.
How to get to China International Exhibition Center /CIEC/
Beijing Daxing Airport – not advisable
Beijing Railway Station Branch Grandmaster – not advisable
Beijing Daxing Airport – 1hr7mins via G3 Beijing-Taiwan Expressway
Beijing Railway Station Branch Grandmaster – 27 mins via West Second Ring Road
Beijing Daxing Airport – not available
Beijing Railway Station Branch Grandmaster – not available
View Nearest Hotels
Hotels
Venue
GET A FREE QUOTE
Looking for a hotel accommodation for particular trade show or exhibition.
Send us a general enquiry and we will find the best options for you