CNR Expo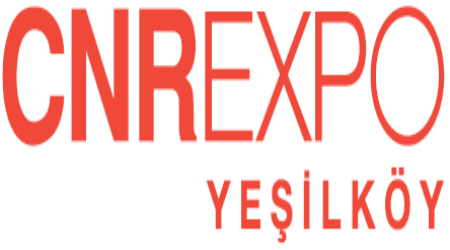 CNR Expo
Address:
Yeşilköy, 34149 Bakırköy/Istanbul, Turkey
About The Venue
Eurasia's largest international exhibition centre is the CNR Expo. It is an impressive event complex comprised of 170 000 m2 of event space which can accommodate up to 850 booths. The complex consists of several smaller and semi-independent venues including the Istanbul Expo Centre. The CNR Expo consists of 8 halls and hosts more than 50 fairs every year. The Expo Centre receives over 6,020,000 people every year with 6 000 000 of them being visitors. Since its founding in 1993, the venue has been the hosting site of many notable events. Such include for instance VIV Turkey, LOGITRANS and Beauty Eurasia.
The CNR Expo was founded in 1993 and expanded to its present dimensions. The expansion ended in 2000 with the adding of 4 new halls. Of the total event space, 150 000 m2 is located indoors between 8 interconnected halls. The remaining 120 000 is located outdoors surrounding the exhibition halls. The CNR Expo Centre has 7500 parking spaces distributed between 3 parking areas.
How to get to CNR Expo
Istanbul Airport – not advisable
Istanbul Büyük Otogari Station – not advisable
Istanbul Airport – 40 mins via O-7
Istanbul Büyük Otogari Station – 36 mins via D-100 Yanyolu
Istanbul Airport – 2hrs13mins via H-9 and AVR1A
Istanbul Büyük Otogari Station – 45 mins via M1A and AVR1A
View Nearest Hotels
Hotels
Venue
GET A FREE QUOTE
Looking for a hotel accommodation for particular trade show or exhibition.
Send us a general enquiry and we will find the best options for you