Crocus Expo International Exhibition Center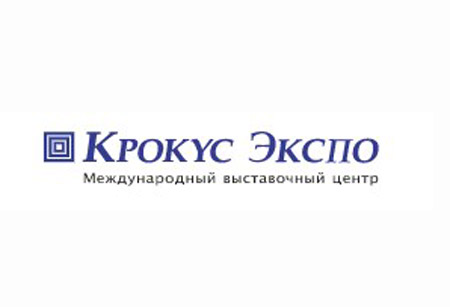 Crocus Expo International Exhibition Center
Address:
Building #2 (Crocus Expo IEC), Trade and exhibition complex, 65-66 km Moscow Ring Road, P.O.BOX 92, 143402 Moscow area, Krasnogorsk
About The Venue
Crocus Expo International Exhibition Center is among the newer generation of exhibition centres and certainly ranks among the top biggest and more modern examples worldwide. First opened in 2008 in Moscow, Russia, the Crocus Expo spans over 1,000,000 m² (~10,764,000 sq. ft.) and is a member of the Global Association of the Exhibition Industry UFI in several categories. The centre is massive as the space is used for three major pavilions, one congress centre with 52 conference halls and 19 exhibition halls total. You have scale and plenty of flexibility in regards of what kind of events are being held and there is much more to the amenities at first glance. Pavilion 3 is known for the Aquarium Hotel, a three-star venue with 225 rooms on offer.
Given its size and proportions, it's not a surprise that Crocus Expo International Exhibition Center keeps busy all year round. The centre's calendar reveals over 250 different events and these run from large exhibitions and trade fairs to sports competitions and corporate events. Perhaps the most high-profile exhibition to take place include The First Fur Show, Kids Russia, DIATECH, DENTAL REVIEW, MITT, ExpoElectronica, Sports World, bauma CTT Russia and so many more. Crocus Expo International Exhibition Center provides visitors with 35,000 parking spaces and a sizeable outdoor exhibition space. Sheremetyevo International Airport finds itself 20 km away and there's also a metro line, which directly connects you to the city centre in a short amount of time.
How to get to Crocus Expo International Exhibition Center
from Arbatskaya station or from Sheremetyevo Airport - N/A
from Arbatskaya station is an hour drive (20.2km)
from Sheremetyevo Airport is a 34 min drive (22.6km)
from Arbatskaya station take M3 for 9 stops (32 min) to Myakinino station. In 2 min walking distance you will reach your destination.
from Sheremetyevo Airport there is no direct link
View Nearest Hotels
Hotels
Venue
GET A FREE QUOTE
Looking for a hotel accommodation for particular trade show or exhibition.
Send us a general enquiry and we will find the best options for you