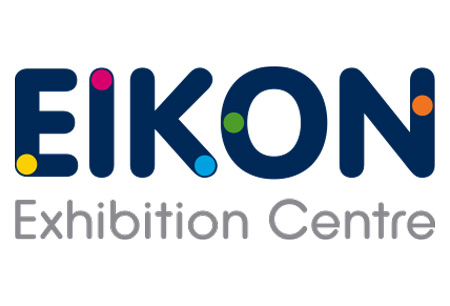 Eikon exhibition centre
Address:
14 Halftown Rd, Lisburn,
UK
Total area:
65 acres of land; 10600 m2 of indoor space
About The Venue
The Eikon Exhibition centre is Northern Ireland's largest venue. It consists of 65 acres of land and is situated at Balmoral Park. It is a purpose-built state-of-the art locale suitable for the hosting of various events. Such range from exhibitions to conferences, and festivals. Noteworthy examples include the Balmoral Show and MCM Comic Con. Another important event held at this locale is the Northern Ireland Motorcycle Festival. The Eikon Exhibition Centre has also been the hosting site of the UCAS Higher Education Convention. The locale has furthermore been the host of the Movability and Disability Exhibitions.
The Eikon Exhibition Centre has been visited by over 848000 visitors. It was developed by the Royal Ulster Agricultural Society. It opened its doors in 2015 and was expanded in 2018. Furthermore, it has 65 acres of land of which 10,600 m2 comprise the exhibit hall floor. Besides the large available space, the venue has about 4000 free on-site parking spaces. There is also experienced event staff and state-of-the-art equipment. The exhibition centre is about 30 minutes car drive from the Belfast International Airport and about 20 minutes' drive from the Lanyon Station (alternatively known as the Belfast Central Station).
How to get to Eikon exhibition centre
Belfast international Airport – not advisable
Lanyon Station (Place) – not advisable
Belfast international Airport – via A26 and A30, 30 mins
Lanyon Station (Place) – via M1, 20 mins
Belfast international Airport – not advisable
Lanyon Station (Place) – not advisable
View Nearest Hotels
Hotels
Venue
GET A FREE QUOTE
Looking for a hotel accommodation for particular trade show or exhibition.
Send us a general enquiry and we will find the best options for you