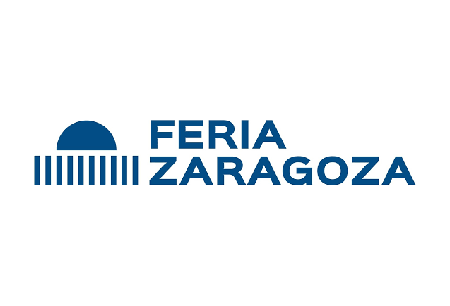 Feria de Zaragoza
Address:
Autovia A - 2 km 311 50012 Zaragoza, Zaragoza,
Spain
About The Venue
Feria de Zaragoza is one of Spain's leading event complexes and venues. It is a premier event location with 89590 m2 of event space and 18 meeting areas. It was founded around 1941. The venue is a popular event destination, with more than 50 events hosted every year. For instance, the Oleomag takes places at this location.
Feria de Zaragoza has a total event space of 89590 m2 distributed between 18 meeting areas. These include 9 exhibition pavilions and 9 meeting rooms, including 1 auditorium. Of the pavilions, Hall 7 is the largest with 16800 m2 of event space. The auditorium is the largest among the meeting rooms, as it can accommodate 600 people. Both the pavilions and the congress areas have flexible spaces. This allows various configurations to be done depending on the needs of organisers. The Feria de Zaragoza has modern amenities in all meeting locations. These include state-of-the-art AV equipment, wireless internet and air-conditioning.
How to get to Feria de Zaragoza
Zaragoza Airport – not advisable
Zaragoza-Delicias Station – not advisable
Zaragoza Airport – 10 mins via Carr. del Aeropuerto/Av. Diagonal Plaza/A-120
Zaragoza-Delicias Station – 15 mins via A-2/Z-40
Zaragoza Airport – 44 mins via ALSA - Linea L501
Zaragoza-Delicias Station – 36 mins via ALSA - Linea L501
View Nearest Hotels
Hotels
Venue
GET A FREE QUOTE
Looking for a hotel accommodation for particular trade show or exhibition.
Send us a general enquiry and we will find the best options for you