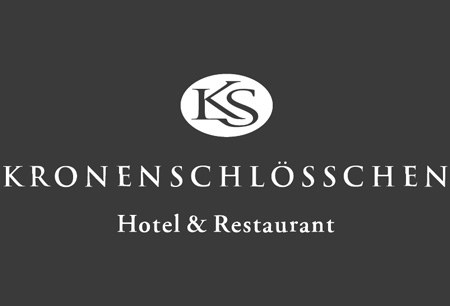 Gourmet-Restaurant Kronenschlösschen
Address:
Rheinallee 1, 65347 Eltville-Hattenheim, Eltville,
Germany
About The Venue
The Gourmet Restaurant Kronenschloussen is one of Germany's notable country hotels and restaurants. It is a beautiful venue located in Eltville on the Rhein, close to Frankfurt. The restaurant and hotel constructed in 1894 and renovated between 1990 and 1992. It is close to several historical landmarks, including a UNESCO World Heritage Site. Because of gourmet specialists and picturesque views, the venue is popular for the hosting of corporate events. Such include the Rheingau Gourmet Festival.
The Kronenschloussen's building was constructed in 1894 by a gallery owner from Frankfurt. It was intent as both a living and exhibition house for the artist working for said owner. It began to be used as a hotel at the end of the 19th century, yet. In 1990, it was purchased by Hans B. Ulrich, who proceeded to renovate it. In 1992 the newly renovated building opened its doors and has been hosting events since. The current building has 5 meeting rooms and a capacity of 146 people.
How to get to Gourmet-Restaurant Kronenschlösschen
Frankfurt Airport – not advisable
Frankfurt Hauptbahnhof – not advisable
Frankfurt Airport – 35 mins via A3 and A66
Frankfurt Hauptbahnhof – 45 mins via A66
Frankfurt Airport – not available
Frankfurt Hauptbahnhof – not available
View Nearest Hotels
Hotels
Venue
GET A FREE QUOTE
Looking for a hotel accommodation for particular trade show or exhibition.
Send us a general enquiry and we will find the best options for you