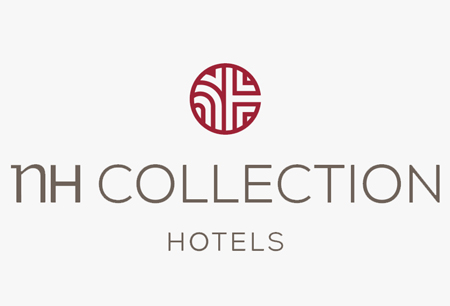 Hotel NH Collection Berlin Mitte
Address:
Friedrichstrabe 96, 10117 Berlin, Berlin,
Germany
About The Venue
The Hotel NH Collection Berlin Mitte is one of HN's, a premier chain of hotels, notable venues. It is a 268 room, 8-story high building located in Berlin, the capital of Germany. The hotel has 10 meeting areas which can host 1188 people and a total space of 1471 m2. The Berlin Mitte is often used for the hosting of important corporate events. Such include for instance the CARS Fair.
Berlin Mitte has 10 meeting areas. These include 9 meeting rooms and the Glashall (Glass Vestibule). The Vestibule is the venue's largest room, with a capacity of 350 people and 700 m2 of available space. All meeting areas of the hotel have access to natural sunlight, allowing for energy conservation. Additionally, all 10 meeting locations have modern amenities such as A/V equipment, flexible spaces, and others. The hotel also provides catering and translation services.
How to get to Hotel NH Collection Berlin Mitte
Berlin Brandenburg Airport – not advisable
Zentraler Omnibusbahnhof Berlin – not advisable
Berlin Brandenburg Airport – 55 mins via A113
Zentraler Omnibusbahnhof Berlin – 20 mins via B2
Berlin Brandenburg Airport – 30 mins via RE7
Zentraler Omnibusbahnhof Berlin – 30 mins via S3 and 349
View Nearest Hotels
Hotels
Venue
GET A FREE QUOTE
Looking for a hotel accommodation for particular trade show or exhibition.
Send us a general enquiry and we will find the best options for you