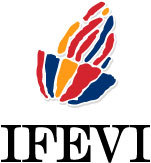 IFEVI Recinto Ferial
Address:
Avda. do Aeroporto 772, 36318 Vigo /Pontevedra/, Vigo,
Spain
About The Venue
The Fundacion Instituto Ferial Vigo (IFEVI Recinto Ferial) is a premier event venue located near Vigo, Spain. It was founded in 1998 and consists of a 100.000-m2 area, with 37 667 m2 of this area being indoors. The venue consists of around 7 meeting areas on 4 floors and 6 parking areas. The Fundacion Instituto Ferial Vigo has an approximate capacity of 25000 visitors. The IFEVI has been the hosting site of many notable international events. Such include the Navalia Fair and the Fiera Conxemar.
The IFEVI has 100 000 m2 of event space. Of this, 37667 m2 is distributed between 4 Pavilions, an auditorium, and a Hall. The remaining 62333 m2 of space is outdoors. The IFEVI also has several compact meeting areas such as assembly rooms. The venue has a total of 1100 parking spaces divided between 6 parking places. All meeting areas of the venue have modern amenities such as state-of-the-art conference equipment. The IFEVI also has catering areas which can be used during events.
How to get to IFEVI Recinto Ferial
Aeropuerto de Vigo – 7 mins via Av. do Aeroporto
Vigo-Urzáiz Station – not advisable
Aeropuerto de Vigo - 5 mins via Av. do Aeroporto
Vigo-Urzáiz Station – 15 mins via AP-9
Aeropuerto de Vigo – not available
Vigo-Urzáiz Station – not available
View Nearest Hotels
Hotels
Venue
GET A FREE QUOTE
Looking for a hotel accommodation for particular trade show or exhibition.
Send us a general enquiry and we will find the best options for you