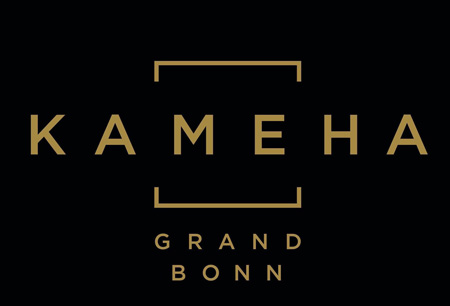 Kameha Grand
Address:
Am Bonner Bogen 1, 53227, Bonn,
Germany
About The Venue
The Kameha Grand (Kameha Grand Bonn) is a premier hotel and venue on the right bank of the River Rhine. It is situated in the Ramersdorf district of the city of Bonn, Germany. It opened its doors in 2009 on the site of a former factory after nearly six years of redesigning. The venue has a total meeting space of 2580 m2 and can accommodate up to 2858 attendees. Because of its idyllic location and design, the Kameha Grand is a frequented event venue. For instance, the InnoVario is hosted at this hotel.
The Kameha Grand Bonn has a distinctive and characteristic elliptical shape. This shape is both unique, yet like other buildings on Bonner Bogen. This is because the hotel was built according to the plans of Karl-Heinz Schommer. The name of the hotel "Kameha" is derived from Hawaiian and means "unique one". The venue's meeting space consists of 8 event and seminar rooms. Geothermal energy covers 70 percent of the cooling and heating.
How to get to Kameha Grand
Cologne-Bonn Airport – not advisable
Bonn Central Station – 1hr via Rheinaustraße
Cologne-Bonn Airport – 20 mins via A59
Bonn Central Station – 15 mins via A562
Cologne-Bonn Airport – 30 mins via transport RB27
Bonn Central Station – 20 mins via transport 606
View Nearest Hotels
Hotels
Venue
GET A FREE QUOTE
Looking for a hotel accommodation for particular trade show or exhibition.
Send us a general enquiry and we will find the best options for you