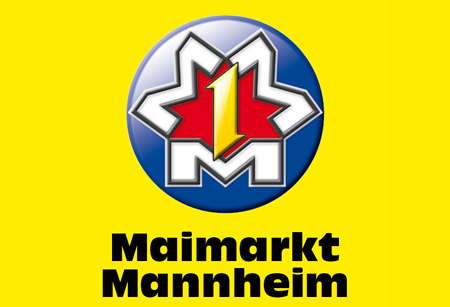 Maimarktgelände
Address:
Xaver-Fuhr-Straße 101, 68163 Mannheim, Mannheim,
Germany
About The Venue
The Maimarktgelände is a premier leading event venue located in Mannheim. It consists of 225 000 m2 of event space. This event space is divided into several meeting areas. All spaces have modern amenities such as state-of-the-art communication lines and flexible spaces. The venue can accommodate up to 75000 people. It has been the hosting location of several fairs since its opening in 1988/89. Such include the iconic Maimarkt Mannheim.
The Maimarktgelände was built as a venue location for the Maimarkt Mannheim. In the beginning, it could accommodate around 12000 visitors. Yet, during the 90s, it received an expansion. This allowed the venue to receive a larger number of attendees through the adding of areas like Maimarkthalle. At present, the location can accommodate around 75000 people on the entire grounds. Besides large exhibitions, the venue can also provide space for smaller events. This is due to the 2 permanent exhibition halls, Maimarktclub and Maimarkthalle.
How to get to Maimarktgelände
Mannheim City Airport – 15 mins via Xaver-Fuhr-Straße
Mannheim Hbf – 1hr5mins via Seckenheimer Str.
Mannheim City Airport – 5 mins via Xaver-Fuhr-Straße
Mannheim Hbf – 10 mins via Ludwigshafener Str./B36
Mannheim City Airport – 10 mins via transport 50
Mannheim Hbf – 15 mins via S-Bahns S1/S2/S4/S6
View Nearest Hotels
Hotels
Venue
GET A FREE QUOTE
Looking for a hotel accommodation for particular trade show or exhibition.
Send us a general enquiry and we will find the best options for you