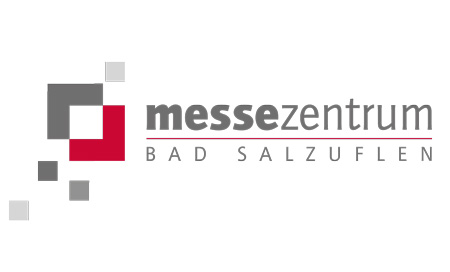 Messezentrum Bad Salzuflen
Address:
Benzstraße 23 32108 Bad Salzuflen, Bad Salzuflen,
Germany
About The Venue
Bad Salzuflen built its own exhibition centre Messe Ostwestfalen, early in the 1970s, when it was just a single indoor half or the series of furniture events. It has only continued to expand, modernize and grow over the years, with the most active period of editions being from 1990 to 2008, when the new halls 20, 21, 22 and 23 were constructed. Today, Messe Ostwestfalen offers organisers a total of 80,000 m² (roughly 860,000 sq. ft.) that expands to not only the 23 halls, but restaurants, kitchens, and lecture rooms. In addition to all of this, the halls can be scaled to fit any size thanks to built-in curtains or mobile partition systems that make it easy to mould the space to your vision.
Messe Ostwestfalen enjoys a central location in Bad Salzuflen, which means one thing – easy access by car or public transport. It's this accessibility and excellent inner infrastructure that makes the exhibition grounds popular for event organisation. The space is open for sports events, musical performances, festivals, and even motorcycle fairs. In terms of trade fairs, Messe Ostwestfalen is the host for 26 trade fairs every single year. The most recognizable name on that list would be ZOW, which is a major supplier fair for the furniture industry. There's also HAUS | GARTEN | TOURISTIK | HOCHZEIT, which is a consumer fair, and the trade fair that started it all, MOW – a trade fair for the European furniture industry.
How to get to Messezentrum Bad Salzuflen
from Bad Salzuflen Central Bus Station - 48 min walk (3.8km)
from Bad Salzuflen Central Bus Station ~ 10 min (4.7km)
hnearest aiport is Paderborn Lippstadt Airport ~50 min drive (72km)
from Bad Salzuflen Central Bus Station - no suitable transportation option
View Nearest Hotels
Hotels
Venue
GET A FREE QUOTE
Looking for a hotel accommodation for particular trade show or exhibition.
Send us a general enquiry and we will find the best options for you