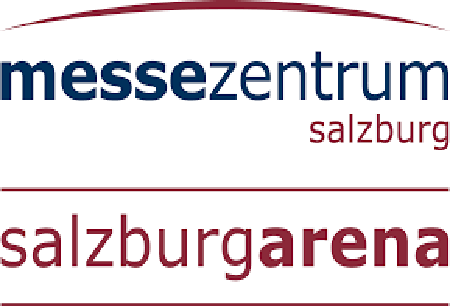 Messezentrum Salzburg
Address:
Am Messezentrum 1, 5020 Salzburg, Austria, Salzburg,
Austria
About The Venue
Messecentrum Salzburg is the city of Salzburg's leading event venue. It is a 105000 m2 complex with a total of 32 meeting areas. It is visited yearly by around 591600 people and hosts about 40 events. Among them are Forum BEFA, Art & Antique Residenz Salzburg, and Renexpo Hydro.
Messecentrum Salzburg has a total of 105000 m2 of event space. 65000 m2 of this space is located outdoors and surrounds the venues. Another 40 000 m2 of the space is located indoors. It is distributed between 21 seminar and conference rooms, 10 exhibition halls and the Salzburg Arena. All meeting areas, including the outdoor one, are flexible. For instance, the exhibition halls can be combined or reduced in size. The venue also has state-of-the-art AV equipment and wireless internet along with 3000 parking spaces. It also has a convenient location as Salzburg Central Station and Salzburg Airport are less than hour away.
How to get to Messezentrum Salzburg
Salzburg Airport – not advisable
Salzburg Hbf – 32 mins via Jahnstrasse
Salzburg Airport – 12 mins via A1
Salzburg Hbf – 12 mins via A1
Salzburg Airport – 35 mins via O-Bus 2
Salzburg Hbf – 15 mins via O-Bus 1
View Nearest Hotels
Hotels
Venue
GET A FREE QUOTE
Looking for a hotel accommodation for particular trade show or exhibition.
Send us a general enquiry and we will find the best options for you