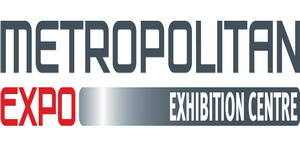 Metropolitan Expo
Address:
Athens International Airport (ATH), Attiki Odos, Spata Artemida 190 04, Greece, Athens,
Greece
About The Venue
The Metropolitan Expo is among Greece's most contemporary venues, as well among the largest functional event centres in South-East Europe. The venue has state-of-the-art amenities such as wireless internet, flexible spaces, and 5000 parking spaces. It has a capacity of 73 225 people and a total space of 160 000 m2. Since its opening and founding in 2009, the Metropolitan Expo has hosted many notable corporate events. Such includes the Posidonia Shipping Fair, and the Hellenic Shoe Fair.
The Metropolitan Expo is an event venue with a total space of 160 000 m2. This space is occupied by 4 exhibition halls with a total space of 43750 m2. There are additionally 2 conference halls and 4 meeting rooms. The venue also has 2 lobbies which act as welcoming areas and 1 main hallway linking all areas of the building. The venue has a capacity of about 73 300 people, with the meeting areas being able to accommodate between 100 and 20 000 people. The venue can be reached from Athens International Airport in about 50 minutes on foot or 5 by car.
How to get to Metropolitan Expo
Athens International Airport – 50 mins
Athens Station – not advisable
Athens International Airport – 5 mins via Attiki Odos
Athens Station – 35 mins via Attiki Odos/A6/E94
Athens International Airport – not available
Athens Station – not available
View Nearest Hotels
Hotels
Venue
GET A FREE QUOTE
Looking for a hotel accommodation for particular trade show or exhibition.
Send us a general enquiry and we will find the best options for you