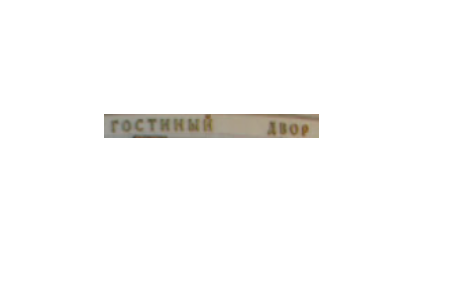 Moscow Gostiny Dvor
Address:
4, Ilinka street Moscow, 109012, Moscow,
Russia
About The Venue
Moscow Gostiny Dvor or the Old Merchant Court is among Moscow's oldest venues and buildings. The complex occupies a large portion of the Kitai-gorod, or the old merchant district. It can be found close to the Red Square. The venue was built as a shopping mall in 1789 and has undergone extensive renovations over the centuries. The venue can accommodate events of around 5000 people and has a total area of 82 000 m2. It is used for the hosting of many events, such as conferences, fashion shows and others. For instance, the No-Dig Moscow takes place at this location.
The Gostiny Dvor is an 82 000 m2 event location. It has undergone several renovations over the years after its construction in 1789. For instance, it has been refitted with modern amenities as well as a glass roof in 1995. It has also undergone changes, such as being divided into offices after 1923. The venue has flexible space which allows a diverse range of configurations to be done. For instance, the Atrium can have its 13000 m2 divided into smaller spaces.
How to get to Moscow Gostiny Dvor
Moscow Sheremetyevo – not advisable
Moscow Central Bus Station – not advisable
Moscow Sheremetyevo – 56 mins via M-11 and Sh. Leningradskoe
Moscow Central Bus Station – 1hr via Shchelkovskoe highway
Moscow Sheremetyevo – 1hr34mins via 949 and 2
Moscow Central Bus Station – 32 mins via Metro 3
View Nearest Hotels
Hotels
Venue
GET A FREE QUOTE
Looking for a hotel accommodation for particular trade show or exhibition.
Send us a general enquiry and we will find the best options for you