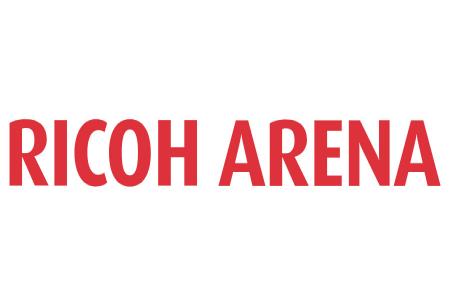 Ricoh Arena
Address:
Judds Lane, Longford, Coventry, CV6 6AQ, Coventry,
UK
About The Venue
One of Coventry's premier event complex is the Ricoh Area, alternatively known as the City of Coventry Stadium. It is an event venue consisting of a total of 30 meeting areas with a capacity of 67397 people and an event space of around 24563 m2. The complex opened in 2005 and was expanded in 2010. Since its opening, it has been a popular event site. For instance, the Surfex Plus takes place at this location.
Ricoh Arena is a stadium complex consisting of 30 meeting areas. These include the Ericsson Indoor Arena and Stadium Bowl areas. Additionally, the venue has 8 lounges, 5 exhibition halls, 9 suites, a boardroom and media centre. The complex also has 2 box areas - the executive boxes and the super boxes. All 30 meeting areas of the venue are flexible and have modern amenities. Additionally, the venue has 2000 parking spaces and is 20 minutes by car from Birmingham Airport.
How to get to Ricoh Arena
Birmingham Airport – not advisable
Coventry Railway Station – not advisable
Birmingham Airport – 20 mins via M6
Coventry Railway Station – 15 mins via A3053
Birmingham Airport – 55 mins via West Midlands Trains
Coventry Railway Station – 10 mins via West Midlands Trains
View Nearest Hotels
Hotels
Venue
GET A FREE QUOTE
Looking for a hotel accommodation for particular trade show or exhibition.
Send us a general enquiry and we will find the best options for you