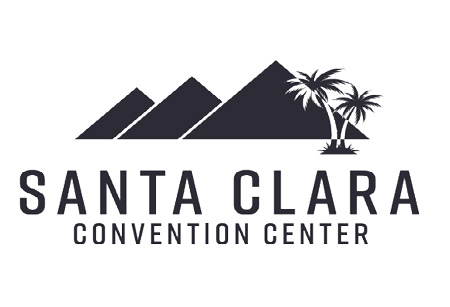 Santa Clara Convention Center
Address:
Santa Clara, CA 95054 USA, Santa Clara,
USA
About The Venue
The Santa Clara Convention Centre is one of the largest venues in the Silicon Valley. It is situated in the city of Santa Clara, California, USA. The venue has been the hoisting location of many notable business events since 1986. Such include the Strategies in Light, the Apple Worldwide Developers Conference (WWDC), and others.
The Santa Clara Convention Centre has a total available space of 24300 m2. This total event space is divided between 13 meeting rooms on 2 floors. Each of the meeting rooms can be further divided into different-numbered sections. For instance, Exhibit Hall A can be separated into 3 segments depending on the preference of the host. Because of the rooms' ability to be divided or combined as needed, the venue is quite flexible. This allows the hosting of different business events of various sizes. Examples include conventions, expos, exhibitions, and others. Besides room flexibility, the Santa Clara Convention Centre also features several useful amenities. These include for instance a spacious parking space with can hold up to 1500 cars. Furthermore, each meeting area has state-of-the-art equipment and friendly staff. The Convention Centre is close to transport hubs such as the Valley Transport Authority. Guests and exhibitors can find accommodations both around the venue and in the city.
How to get to Santa Clara Convention Center
Mineta San Jose International Airport – not advisable
VTA Headquarters – Via Tasman Dr, 45 mins
Mineta San Jose International Airport – Via US-101 N, 10 mins
VTA Headquarters – Via W Tasman Dr, 5 mins
Mineta San Jose International Airport – Via Transport Green Line, 38 mins
VTA Headquarters – Via Transport Green Line, 14 mins
View Nearest Hotels
Hotels
Venue
GET A FREE QUOTE
Looking for a hotel accommodation for particular trade show or exhibition.
Send us a general enquiry and we will find the best options for you