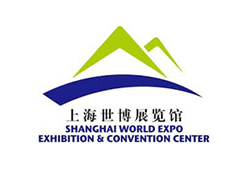 Shanghai World Expo Exhibition & Convention Center
Address:
111 Shi Bo Guan Road, Shanghai,
China
About The Venue
The Shanghai World Expo Exhibition & Convention Centre is an impressive event complex inaugurated in 2010. It was built to accommodate for the World Expo. It has 100 000 m2 of event space distributed among 15 meeting areas and access to about 1500 parking spaces. The SWEECC has been the hosting site of many notable events since its opening. Examples include the World Expo, HEATEC and Boiler Shanghai.
100 000 m2 comprises the total exhibition space of the SWEECC. This meeting space is divided into two portions. 30 000 m2 of exhibition space can be found outdoors. The remaining 70 000 m2 can be found indoors and are divided into 4 exhibition units. OF these, the smallest is 6000 m2 while the largest is 25000 m2. A 10000 m2 central lobby links the exhibition halls and functional areas of the venue. There is, furthermore, a conference zone consisting of 11 conference rooms.
How to get to Shanghai World Expo Exhibition & Convention Center
Shanghai Pudong International Airport – not advisable
Shanghai Railway Station – not advisable
Shanghai Pudong International Airport – 38 mins via Shanghai Yingbin Expressway and Shanghai Outer Ring Road / South First Ring Road
Shanghai Railway Station - 20 mins via North-South Viaduct
Shanghai Pudong International Airport – not available
Shanghai Railway Station – not available
View Nearest Hotels
Hotels
Venue
GET A FREE QUOTE
Looking for a hotel accommodation for particular trade show or exhibition.
Send us a general enquiry and we will find the best options for you