The Old Truman Brewery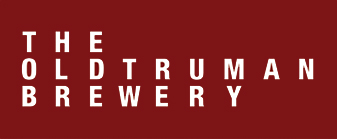 The Old Truman Brewery
Address:
91 Brick Ln, London E1 6QR
About The Venue
East London's revolutionary arts and media quarter is known as the Old Truman Brewery. It is a large complex of buildings housing independent shops, galleries, bars, restaurants, and event spaces. It has a total space of 10 acres with 20325 m2 of this space dedicated to 42 event spaces. The Old Truman Brewery was founded around 1666 and for many years has served its purpose as a brewery. In recent years it has been undergoing changes, including hosting notable events such as the London Coffee Festival.
The Old Truman Brewery is an impressive area. It has 10 acres of space with 42 meeting areas occupying a total of 20325 m2 of this space. Each of these areas is multi-purpose and flexible. The spaces are quite diverse in their origins. For instance, one of the areas is an 18th Century preserved Georgian house with 15 rooms. Another, the Boiler House, is a former warehouse made of bricks. Furthermore, there is a meeting area which previously served as a service yard.
How to get to The Old Truman Brewery
London City Airport – not advisable
London St Pancras International Station – 55 mins via A501
London City Airport – 30 mins via A13
London St Pancras International Station – 25 mins via A501
London City Airport – 30 mins via DLR and Overground
London St Pancras International Station – 25 mins via Metropolitan
View Nearest Hotels
Hotels
Venue
GET A FREE QUOTE
Looking for a hotel accommodation for particular trade show or exhibition.
Send us a general enquiry and we will find the best options for you