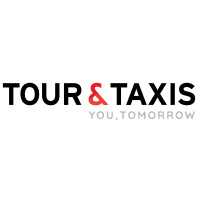 Tour & Taxis
Address:
Avenue du Port 86, 1000 Brussels, Belgium, Brussels,
Belgium
About The Venue
The Tour & Taxis (Tour et Taxis or Thurn en Taxis) is an event complex close to Central Brussels. It is a former complex of shipping and customs warehouses which continue to undergo renovations. The Tour & Taxis has a total of 25 meeting areas with a total event space of 19,940 m2 and a capacity of around 35,972 people. Since its renovation and opening as an event venue, the complex has hosted many notable events. Such include for instance Brafa, Indigo Brussels, Dentex and Mood.
The Tour & Taxis was built between the years 1902 and 1907. It was abandoned in later years and purchased in by Extensa, a real-estate company, in 2001. The complex has since been undergoing a historic-preservation-aware renovations. At present the venue has 25 meeting areas with a broad range of capacities. For instance, Shed 4 has a standing capacity of 25 000 people while Living Room can accommodate 10 people. The complex has both outdoor and indoor meeting areas, such as the Winter Garden. It also has a car park with space for 1000 cars. All areas of the venue have modern equipment and free Wi-Fi.
How to get to Tour & Taxis
Brussels Airport – not advisable
Brussel-Centraal – 30 mins via N260a
Brussels Airport – 20 mins via E40
Brussel-Centraal – 10 mins via Boulevard du Jardin Botanique/Kruidtuinlaan
Brussels Airport – 30 mins via IC and 20
Brussel-Centraal – 15 mins via IC and 20
View Nearest Hotels
Hotels
Venue
GET A FREE QUOTE
Looking for a hotel accommodation for particular trade show or exhibition.
Send us a general enquiry and we will find the best options for you