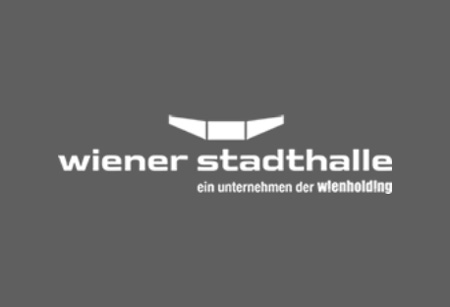 Wiener Stadthalle
Address:
Roland-Rainer-Platz 1, 1150 Wien, Vienna,
Austria
About The Venue
The Wiener Stadthalle is among Vienna's premier multi-purpose indoor event venues. It is a purpose-built multi-functional indoors arena built between 1953 and 1958. It is in the 15th district of the city of Vienna, Austria. The mall hall of the venue which is Austria's largest indoor arena has a seating capacity of 16152 people. Because of its history and size the Wiener Stadthalle is a popular event location. Notable corporate ones include the Baby Expo.
The Viennese City Hall consists of 6 venues and several adjacent amenities. These include 2 multi-purpose halls and an auditorium. The Stadthalle was built in phases. The main buildings were constructed between 1953-1958. The other sections were added in 1974, 1994 and 2006 with each new section opening in the same year it was built. The main building was designed by Roland Rainer. Said main hall is Austria's largest indoor arena. This is because of the hall's seating capacity of approximately 16,152 attendees.
How to get to Wiener Stadthalle
Vienna International Airport – not advisable
Vienna International Busterminal – not advisable
Vienna International Airport – 30 mins via A4
Vienna International Busterminal – 23 mins via B221
Vienna International Airport – 50 mins via Bus VAL 1
Vienna International Busterminal – 30 mins via U-Bahn U3
View Nearest Hotels
Hotels
Venue
GET A FREE QUOTE
Looking for a hotel accommodation for particular trade show or exhibition.
Send us a general enquiry and we will find the best options for you