Take a Look at Our Blog for Latest News
and Topics About Exhibit Travel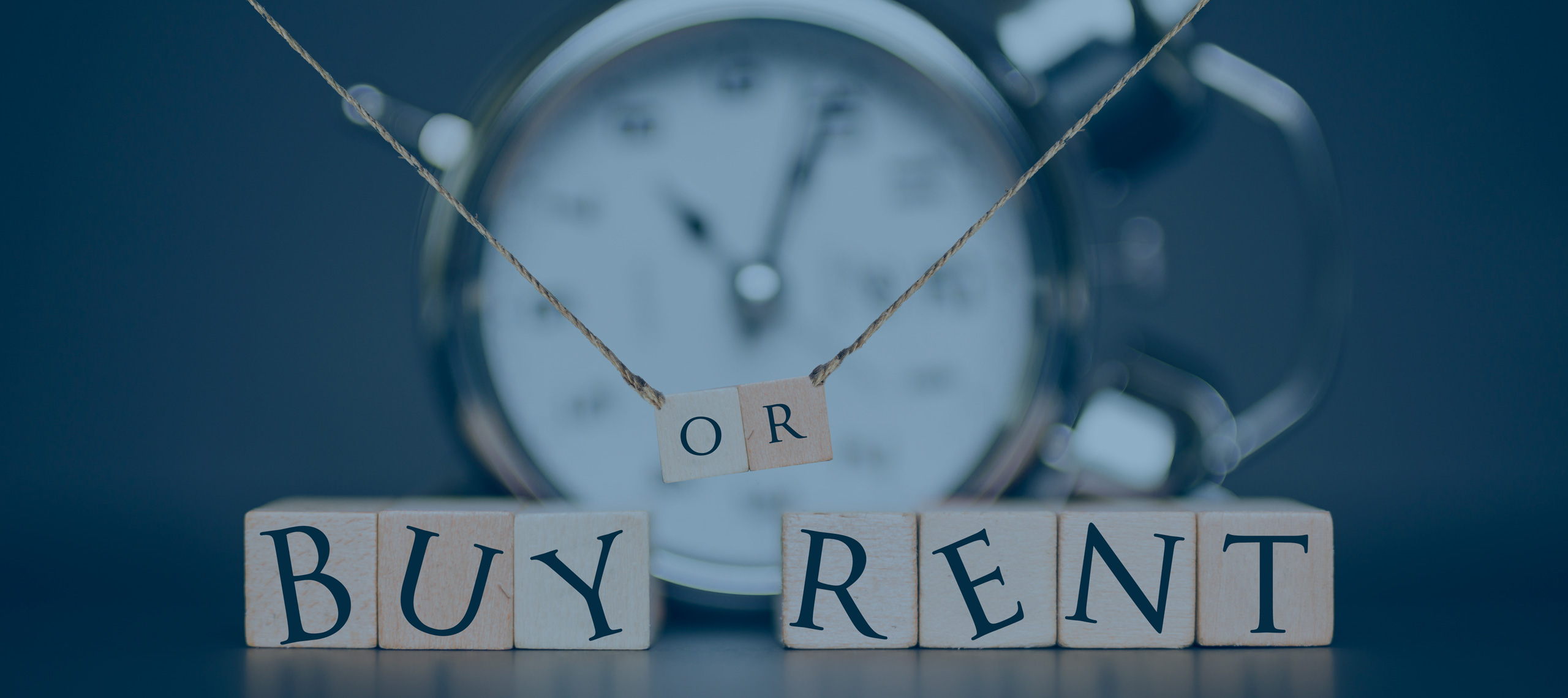 Should You Buy or Rent Your Expo Booth? A Pros vs. Cons Analysis
3 Sep 2019
As any exhibitor will tell you, the real cost at a trade show or exhibition lies in the expo booth –booth itself, installation, promotional materials, branding, furniture, maintenance, transportation and de-installation. Anyway you calculate it, expenses pile up considerably and the first principle of business states that a company should seek out the most profit at the least expense.
This is where the age-old debate about exhibition booths rears its head – should you buy or should you rent? This question tends to have as many different answers as the people you ask, and it's all circumstantial. Whether you decide to own your own or rely on the venue to provide you with a suitable booth, depends on who you are as an exhibitor. Trade show marketers employ a high-level brand strategy in relation to trade events, or at least they should.
How often do you exhibit – over the course of the entire calendar year or one or twice? Do you frequent trade shows taking place simultaneously? Do you have a brand that reinvents itself? Do have financial constraints? Insight into your behavior as an exhibitor leans you towards one option over the other. Nevertheless, we've prepared a cross-analysis of both choices on several key points.
PRICE
In discussing price, we will take into account the capital expense only rather than any other related costs, because that is often what we mean when talking about the price of an exhibition booth. No surprise when you discover that a rented booth is a lower-level investment as you're paying the cost of the booth for only a few days. Buying entails an initial higher cost, which for smaller and middle-sized companies might seem astronomical and insurmountable.
But this is obvious. Which one is worth it from a financial stand point? This is where an individual brand strategy determines the actual cost. Companies with no ambition to become a fixture on the exhibition circuit have a better deal in rental booths, because you don't spend often on rental fees. If you're in heavy rotation throughout the year, rental costs become higher over time and it's much better to purchase a booth and spread out the cost in the long term. Either way you're spending a lot, so this point has more to do about the best way to invest your finances without hemorrhaging cash with each business trip.
IMAGE
Things become less clear cut as we head into branding territory. Fact of the matter is – you need a showstopper of a booth to make the right impression. We have not been subtle in our insistence to take trade show booth design seriously. Rental booths give you an interesting freedom to shapeshift from trade event to trade event as you're presented with different structures to rent, so you're able to mold a fluid image and create anticipation with trade show visitors to come see how you changed once more. Couple this with a bigger budget for customization since you saved a lot on rental fees, you have the right ingredients to stand out. The downside to this strategy is that you may confuse the audience with a different look every time and miss out on connections.
Bought booths create a core brand impression. You mould yourself a familiar face amongst a sea of strangers for regular trade show visitors. You also have complete creative control in how you construct, design, outfit and decorate your booth, so your physical space on the show floors is a direct extension of your beliefs, mission and personality as a brand. This is powerful messaging in an era where with so many competitors in every industry, the risk to blend in is very real. What's holding you back with this setup is the slowness to reimagine your brand for trade fairs, because of the high costs in remodeling your booth. There is a risk that sooner rather than later your booth will become outdated or that the design with fall out of step with the company itself.
RESPONSIBILITIES
This category is broader and includes things like maintenance, shipping, storage and availability. The last on the list is perhaps the most unique factor to consider, but it's well worth underlining as crucial. Late planners might run into the problem of having a limited pool of potential booths or a complete unavailability, which makes any intention to exhibit at a trade show rather moot. This is why you should always research how vendors are able to meet your needs and do this step first (not to mention early). This problem exists solely for rental booths and compared to owning your own, purchase is the clear winner.
Rental booths, however, come first as a cost-savers in terms of other categories. For one, you don't need to think about shipping and storage fees, because they're already on location and waiting for installation. You skip several planning steps that save you not only money, but time and effort that you can't avoid when you have your own exhibition booth. Rental booths also don't burden you with maintenance and repair costs in the long run, which is a given when you have a purchased booth.
However, this absence of costs comes with its own drawback as rental booths are far more probable to show visible wear-and-tear from previous use. This is not ideal, because it impacts on your image and brand with trade visitors – this issue is tightly tied with the issue of availability. In this regard, purchased booths are at a clear advantage as you have more control in how your booth is shipped, installed and used. Then when wear and tear that appear, you have time to do repairs so that you're always presentable for the next trade fair.
GET A FREE QUOTE
Looking for a hotel accommodation for particular trade show or exhibition.
Send us a general enquiry and we will find the best options for you