Take a Look at Our Blog for Latest News
and Topics About Exhibit Travel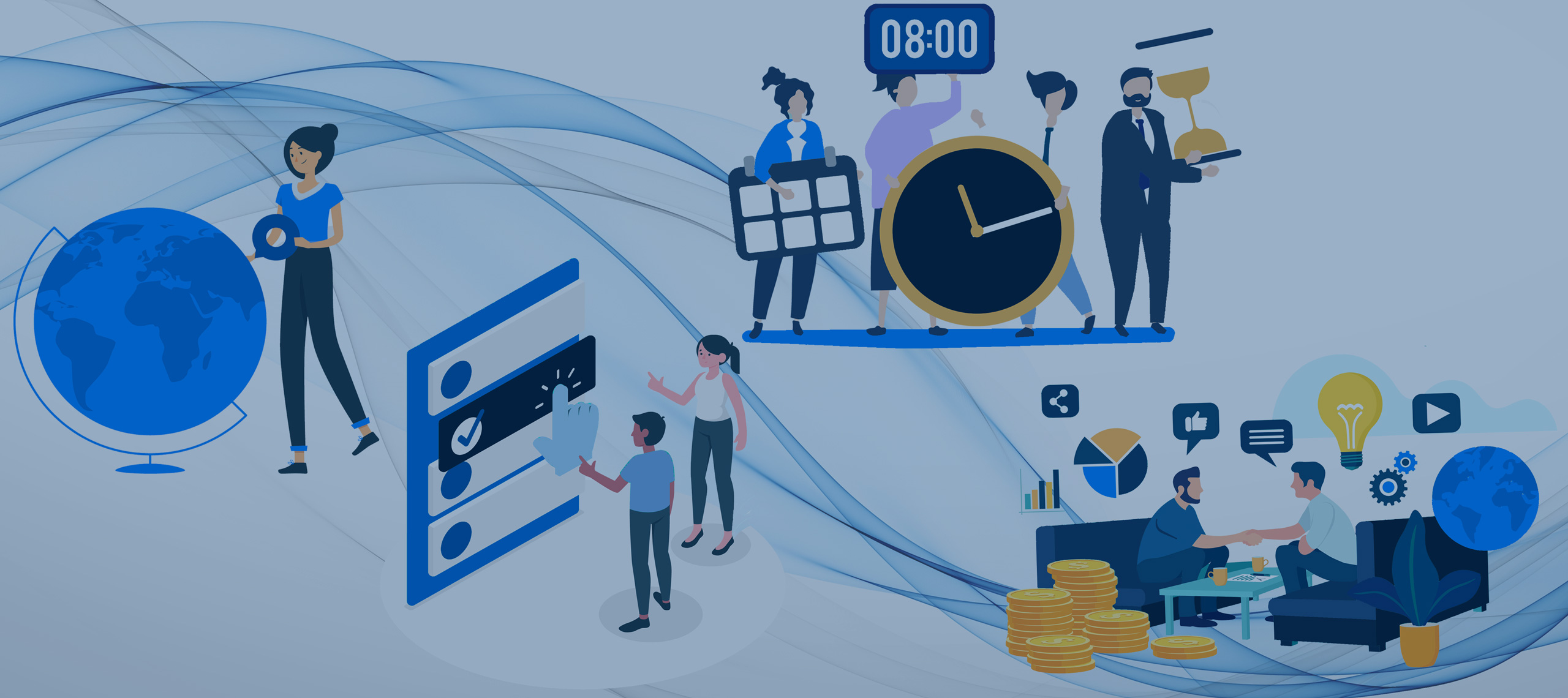 Booth Traffic Control – The Subtle Art of Leaving an Exhibition with New Sales Leads
10 Sep 2019
If there is one thing you ought to take to heart from reading our articles, it's this – exhibition booth traffic is the single most important benchmark to your success as an exhibitor at any trade event. No traffic means no prospect buyers. No prospect buyers mean no coverts and no sales. This is the reason why we have decided to talk about booth traffic control and give you the optimal solutions to figure out the best way you can rise to the top as the must-see attraction at any trade fair of your choosing. It all comes down to proper planning every single time and before you even book a spot on the show floor, you need to figure a few things out –
EVENT SELECTION: Are you even considering the appropriate trade shows? A key reason as to why some exhibitors underperform is because they're not following their customers. What is your target audience? Which trade shows and exhibitions do they frequent? Ask your existing customers for pointers – the beautiful thing about it is that you have the opportunity to touch base and increase sales through new contract negotiations and special deals. The crucial aspect is to know where to chase new leads. With the right baseline of visitors, you're that much closer to drumming up buzz.
LOCATION SELECTION: The location of your trade show booth determines booth traffic. That's as simple as it gets. There are many schools of thought on the matter of show floor location, but a statement that holds true in any context is the age-old wisdom – "stay away from the entrance and exit points". Yes, there are usually a lot of people in these areas, but they're rarely there to look at the exhibitors, but rather to leave or enter. Also the large influx of people and the chaos associated with crowds prevents you from standing out at all. Here are some other helpful tips on where it's best or worst to set up a booth:
You don't want to be in a dead-end aisle, where traffic bottlenecks. These aisles seldom see any proper attention from visitors.
You also should avoid any spots near obstacles to attendees – often, we're talking about columns that obstruct view of your booth.
In countries where cars drive on the right side of the road, people tend to favor right when they have to make a turn. By this logic, it would make more sense to book a booth that's right from the entrance.
Every exhibition venue has its high-traffic areas (restrooms, lounges, food vendors and the conference area for when there's a support program). A booth near these spots ensures high footfall, but the only drawback is that attendees have a specific destination in mind when they pass through and they might notice you.
Nesting close to bigger competitors is often contested and hotly debated. One strategy is to become immediate neighbors in the hopes of landing any prospect buyers waiting for the competitor, but that carries inherent risk for simply disappearing in the eyes of anyone else. Another strategy is to orbit your competitor so you do have a better chance of standing out, but you lose the opportunity to compare price, value and quality in a more direct way.
SCHEDULED MEETINGS: Interest in your trade show booth doesn't come on its own. You need to do most of the work yourself to engage audiences, and you should start with all current buyers in your network. Invite them to your booth to renew their interest and recommit to you as clients. Ideally, you should include something new as a service, product or contract condition to convince them your mutual partnership is profitable. Other meetings you should investigate is with current prospects that you're chasing after, dream clients and any prospect buyer that fits your brand's buyer persona. Event organizers might provide you a list with attendees to that end.
MEANINGFUL MEETINGS: We want to build on top of the concept of scheduling meetings as it pertains to bigger prospects and your dream clients, which are most definitely using the services of your biggest competitor. In scenarios where the stakes are high, it pays to break the pattern of the trade show. A short talk in a meeting room won't cut it. You should woo! A short conversation over a cup of coffee or lunch signals your serious interest to win them over as a client. Drinks and dinners are also great way to court a company to work with you, especially if you cover expenses and create the appropriate mood.
Once the meeting concludes and there's more time for the trade show, invite them to come and see your booth to see what presentation and demonstrations you have in store. But don't make these visits long – you've already occupied their time and attention. Needless to say, the most important thing after any meeting and trade show for that matter is to follow up. Otherwise, booth traffic is completely meaningless and all the effort you've put into your visit has been for nothing.
GET A FREE QUOTE
Looking for a hotel accommodation for particular trade show or exhibition.
Send us a general enquiry and we will find the best options for you