Take a Look at Our Blog for Latest News
and Topics About Exhibit Travel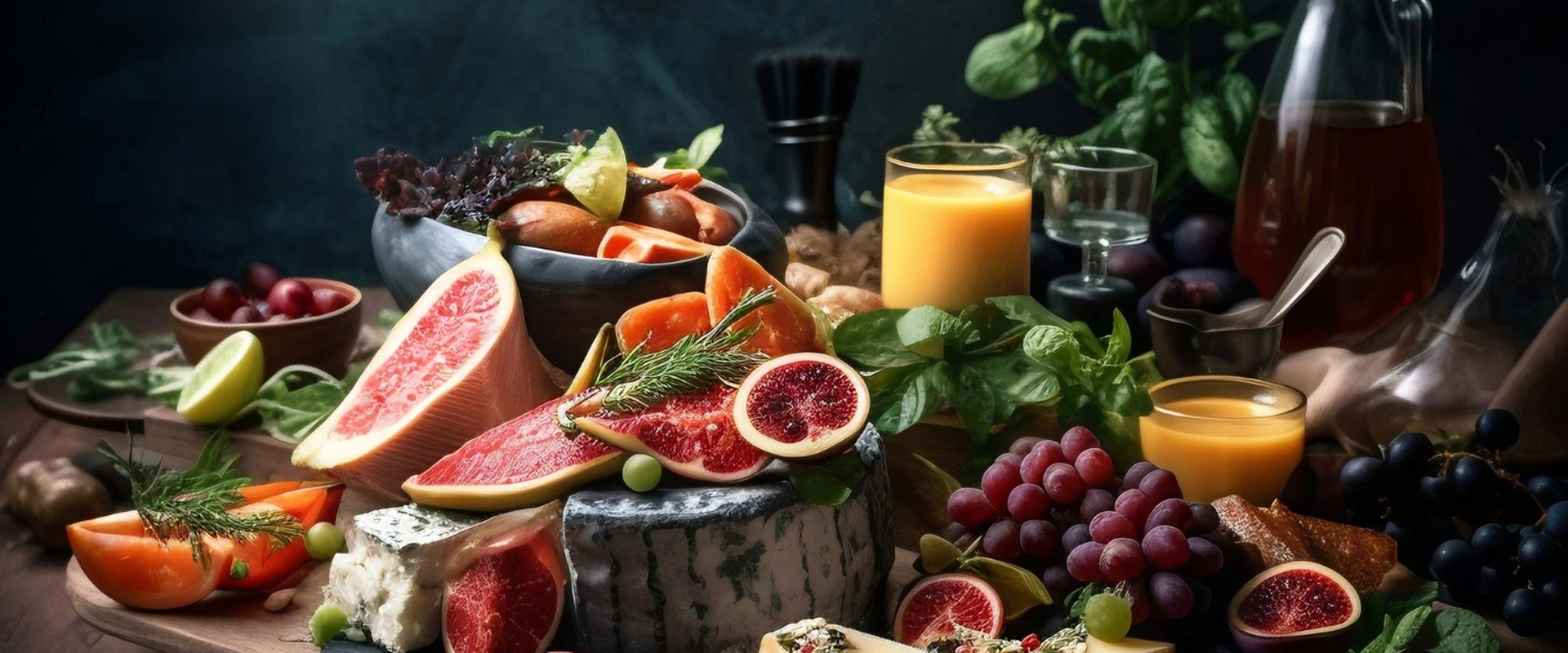 Food & Beverages Companies Can Look Forward to These Exciting Trade Fairs This October
2 Oct 2023
Get ready to savour the taste of success this October as the world of food and beverages gears up for a busy period of innovation, flavour and lucrative opportunities! The stage is set, the tables are laid out, and samples are waiting as food and beverages companies from across the globe converge at a series of exciting trade fairs.
Brace yourselves for a tour of culinary excellence, cutting-edge technology and great networking opportunities that promise to spice up your business strategies. Autumn is when the event's sector is picking up the slack after the relaxing summer months. We've selected essential trade fairs in the food & beverage industry as well as two industry-adjacent events that depending on your niche could present excellent pockets of opportunities.
If you're in the food and beverages business, mark your calendars because these trade fairs are your ticket to expanding your customer base, forging critical partnerships and turning your goals into reality. So, grab your aprons and business cards, and let's go!
Anuga 2023: October 07th – 11th; Cologne, Germany
We are kicking off the list with a mainstay gastronomic event in the food & beverages industry – the long-running, much-respected Anuga. This international trade fair is where exhibitors from every corner of the globe meet to tease taste buds, conquer new markets and unveil groundbreaking innovations. Anuga casts its culinary net far and wide, representing every food group and creating the perfect conditions for cross-sector business networking.
Setting up shop at Anuga isn't merely a booth; it's an opportunity to shine on the global stage. Despite the challenges of the pandemic, Anuga's 2021 edition was a resounding success as it pulled in over 4600 exhibitors and 170,000 trade visitors in total.
Anuga's format remains consistent, with its exhibition space divided into several themed sectors, including Fine Food, Frozen Food, Meat, Chilled & Fresh Food, Dairy, Bread, Bakery, Hot Beverages, Drinks, Organic, Food Service, and Retail Tech. This layout simplifies navigation and fosters cross-border transactions.
Beyond B2B opportunities, Anuga fosters innovation and embraces fresh ideas. It serves as a launch pad for groundbreaking innovations and a vital meeting place for industry experts, leaders, and policymakers, shaping the future of the industry. Each edition explores major food trends and key topics. The most recent theme was "Transform," delving into sustainability and health megatrends.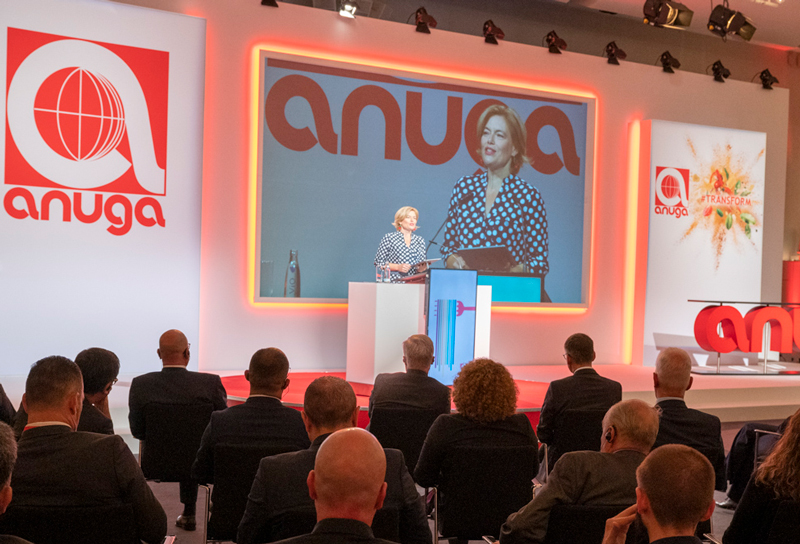 Picture: anuga
HostMilano 2023: October 13th – 17th; Milan, Italy
Food and the HoReCa industry walk hand in hand, which is why we've selected HostMilano to be on this list as it provides companies working in the food industry to attend. Plus, when it comes to hospitality fairs, HostMilano reigns supreme. It's the event of the year, a must-see fair that draws thousands of confirmed attendees: over 2,700 exhibitors and more than 150,000 trade visitors, if we're to be precise.
So why should you consider attending HostMilano? HostMilano showcases the finest equipment and supplies for hotels and food service worldwide. It's a prime opportunity for networking with hotel managers and owners and experts who are serious about making purchases.
The exhibition space is organised around eight core product sectors: food service equipment; pizza, pasta & bakery; coffee & tea; bar, coffee machines & vending; gelato; pastry; tableware and furniture. All the key markets for the hospitality industry are represented and internationalisation is a top priority. As you can see, there are ample opportunities to find a perch and put down roots in the HoReCa sector.
What adds an extra layer of flavour to the exhibition are the series of events – seminars, workshops, show cooking stages. Each product zone will have its fair share of events. Perhaps the most exciting are the heated competitions as part of the coffee, pastry, gelato, pizza, and bakery contests. Just the coffee competitions alone spoil you for choice.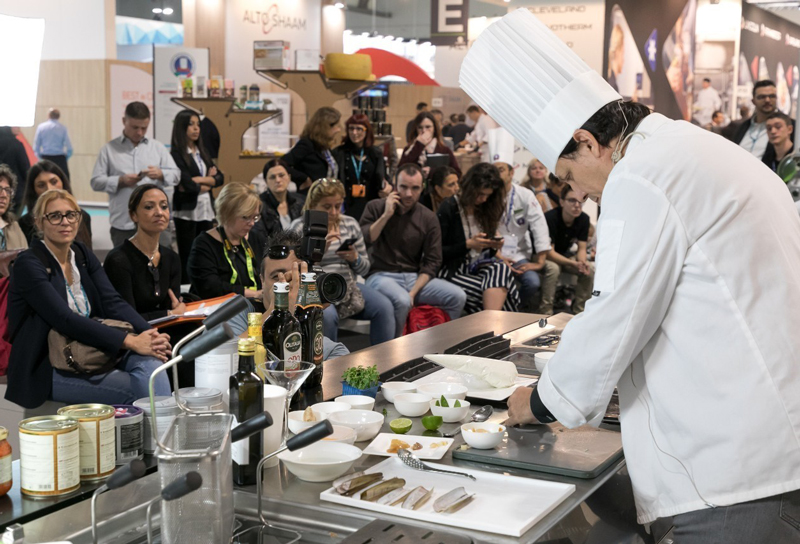 Picture: fieramilano
IBA 2023: October 22nd – 26th; Munich, Germany
The third fair on our list celebrates innovation in all things confectionery and snacks. IBA unfolds over six days in Munich, where exhibitors and attendees converge to create an unmatched platform for business and industry insights.
Here are some key numbers that highlight the magnitude of IBA:
1300+ international exhibitors from 57 countries
77,000+ international trade visitors from 169 countries
Product categories span from disposable packaging, flavours, baking agents, lactose-free products, fans, raw materials, knives, production technology, labelling, microwaves, automated picking systems, baking mats, baking sheets, vacuum equipment to vegan products, among others.
IBA boasts an extensive support program filled with lectures and educational materials detailing trends. However, what truly sets IBA apart are the incredible competitions. It's often said that IBA is the trade fair for champions, and it's easy to see why. The editions host three highly prestigious competitions – the German Championship of Master Bakers, the IBA-UIBC-Cup of Bakers, and the UIBC Junior Championship of World Confectioners.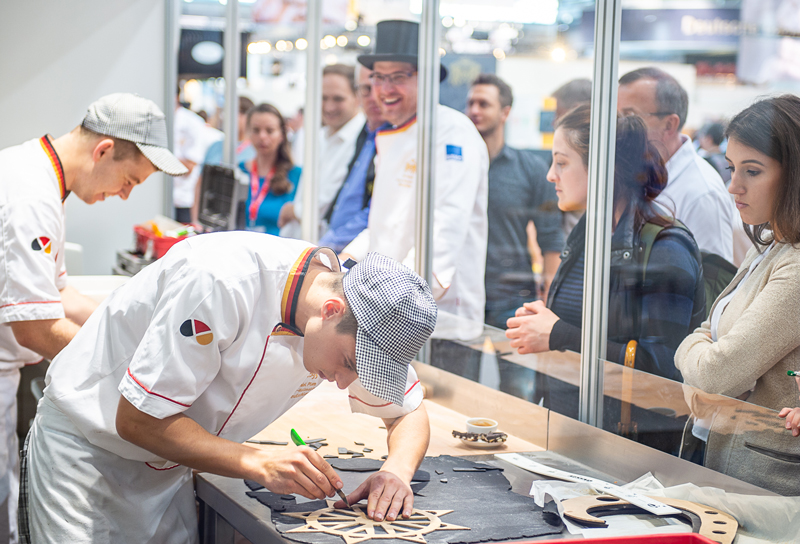 Picture: iba
NATEXPO Lyon 2023: October 22nd – 24th; Paris, France
We're wrapping up our October list with NATEXPO Lyon 2023, which brings together Europe's organic market, fostering exchange, networking, and business opportunities within the thriving organic foods and cosmetics industry. Organic products have always been popular, but consumer trends indicate a steep incline in the popularity of organic foods, healthy eating and clean foods. If you're a brand that works within this market segment, NATEXPO is the premier platform for gaining visibility among serious buyers.
The exhibition halls are strategically divided into eight sectors, encompassing food, cosmetics, hygiene, ingredients, dietary supplements, services, equipment for retail and brands, ECO Products & Services, e-commerce, digital solutions, and the newly added textile sector.
In addition to this, exhibitors can also explore other avenues to highlight their products and connect with their target audience. They have the option to participate in seven themed villages, two out of which are perfectly tailored to the needs of companies working in the food & beverages industry:
Organic/Food and Wine Incubator
Organic Food and Wine Big Splash
NATEXPO Lyon 2023 promises to be a dynamic hub for innovation and networking, making it an indispensable event for anyone involved in the organic industry. Don't miss your opportunity to be part of this exciting celebration of all things organic.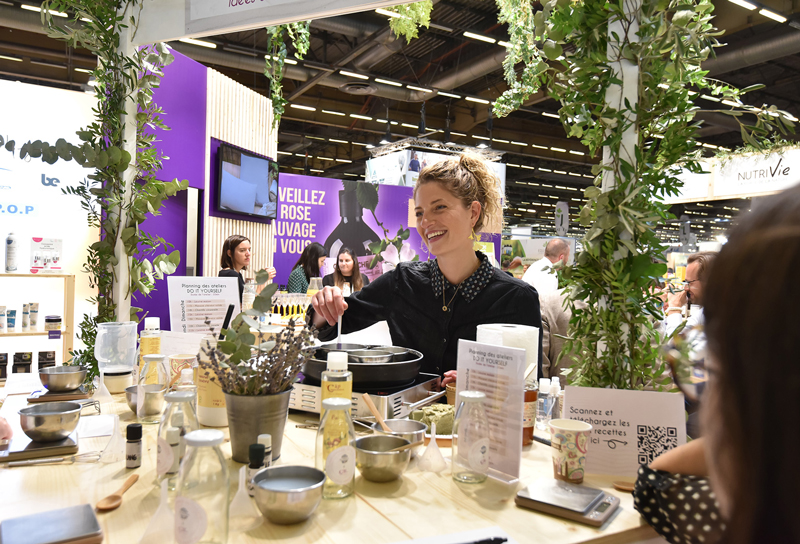 Picture: natexpo
GET A FREE QUOTE
Looking for a hotel accommodation for particular trade show or exhibition.
Send us a general enquiry and we will find the best options for you