Take a Look at Our Blog for Latest News
and Topics About Exhibit Travel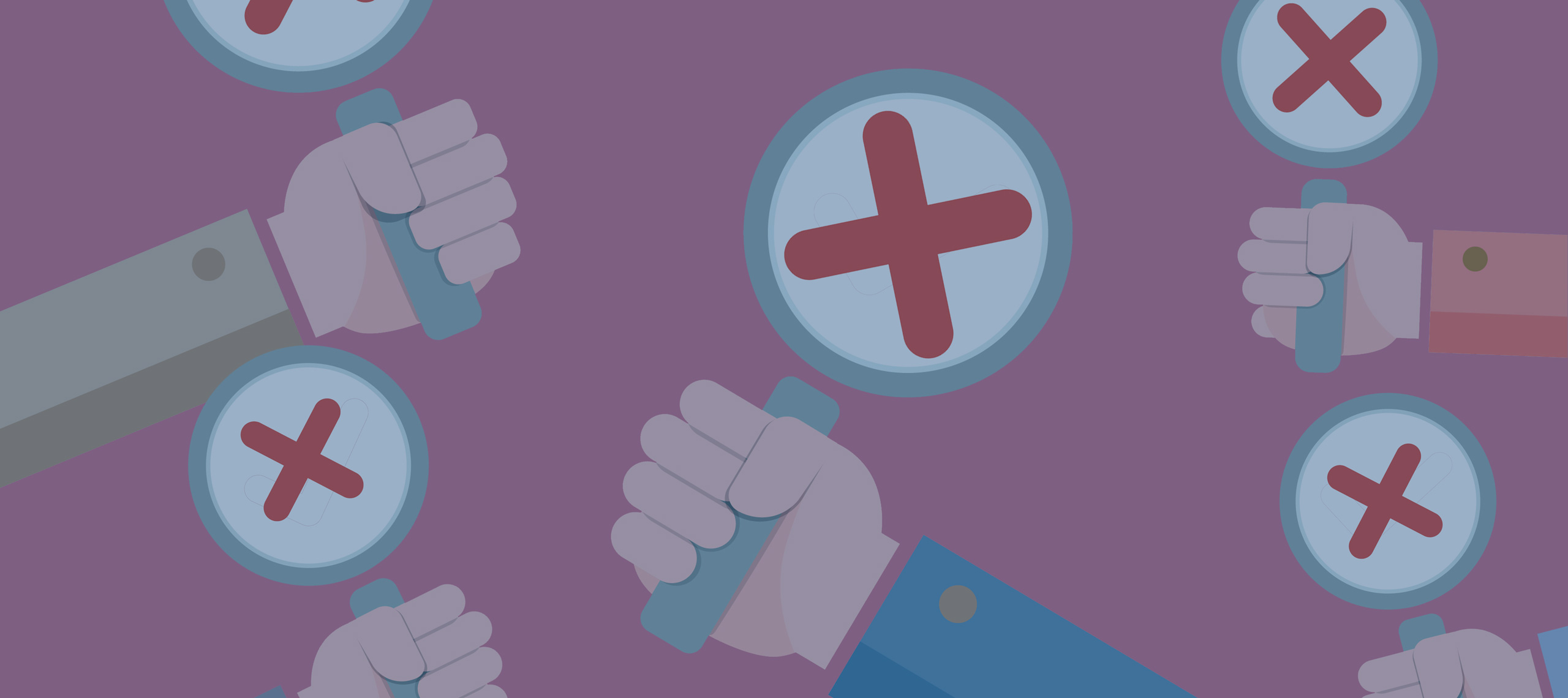 The 6 Most Common Promo Mistakes to Avoid at Trade Fairs
2 Oct 2019
Everyone and their mother tells you that you should have a giveaway or a game, where visitors can compete for prizes. However, no one tells you the right way to do it. As with everything in life – there is a right way and a wrong way.
In this case, the wrong way can leave you with significant costs and a crate full of items that you have to ship back to the office. Even worse, you might see your promotional items in the bin around the show grounds. Far from a desirable outcome given how much effort you've put into your promotional items.
Right! To make sure that your promotional items connect and giveaway are a runaway hit during the trade fair, you need to avoid the following mistakes:
1. Not Knowing Your Target Audience
Everything you do in preparation for a trade fair has to be calibrated with your target audience in mind. Knowing your demographics will instantly guide you to how to structure a giveaway as well as what items to select.
You have to know your buyer persona beforehand – usually a business will have at least one ideal customer you need to sell to. Say your buyer persona is over 40 and occupies a high managerial position. Stickers and water bottles might not be the right fit. If you're targeting a younger demographic, then appealing to their sense of environmental responsibility with a water bottle that's stylish and reusable is a much more coveted prize.
2. Going in Too Cheap with the Prizes
It's not really a prize, if it's cheap. It's more like more rubbish that you're trying to attribute some value to in order to trick visitors into paying attention to it. People are quick to realize when they've been played and they will remember you, but trust us when we say this – you don't want this kind of brand recognition.
Before placing a full order, you should really research the company that will manufacture the promo items for you and order a sample batch. Test every single item for flaws and performance issues. You don't want pens that don't write, reading lights that fall apart or water bottles that leak from the cap.
3. Not Reading the Trade Fair Rules on Promotional Items
Although you have full freedom to think outside the box, in theory, not everything is allowed at a trade fair in practice. Each trade fair has their own list of no-no's that you should read before you decide on what items to purchase. Ideally this should happen at the early stages of planning your strategy, rather than show up the day before and receive a no-go from the venue staff.
There is a good reason to not include certain items. Food and drinks can lead to stains and increase cleaning costs for the venue. Same goes for helium balloons, which can escape and require tall ladder to bring back down. It's not uncommon for shows to even ban promotional items altogether, in which case you can be creative and offer discounts and free consultations.
4. Put No Effort in Running Your Giveaway
One should not underestimate the human aspect of giveaways. Everything can go wrong when you don't have clear rules and your staff is not exactly sure what to do at any given time.
There should be a clear protocol on how to interact with visitors when handing out promotional items – staff needs to know how to proceed with prospects as well as existing clients. The latter should be of a higher priority as retaining clients is much easier and cost-effective than actually trying to convert stranger. Still, both groups deserve equal handling. If you're running a contest or lottery, then the rules have to be clear, simple and to the point.
5. Forget to Brand Your Items
The reason these items are called promotional is because they're promoting you! You can't hand out anything that's not branded, otherwise what's the point. The item is a stand-in for your brand and reminds people of your company. Every item on offer should have prominent branding – the logo, tagline and contact information.
We also want to underline that every text you place on an item should be easily legible. Hire some designers who can easily incorporate your branding onto each item so it's not only doing its job in promoting you, but does so in a way that will make your visitors want to use it in the future.
6. Move Your Giveaways from Your Stand
Logic dictates that you consolidate your promotional efforts so that you manage better sales. This means that all giveaway activity should take place at your stand, because that's where you present your products, services, brand and mission. The promotional items are only the hook to bring in visitors, to which then you can appeal and deliver your sales pitch.
Some exhibitors are tempted to increase their visibility by moving their giveaway to a public space in the hopes that the items will then drive traffic to their booth. Trust us when we say – that's not going to happen. In effect, you're putting an extra step between the giveaway and the sales pitch, and you lose more leads than you gain as a result. Whereas when you host your giveaway at your booth, the least visitors can do is hear you out. There's already there as it is!
You can also read our article on other things that can go wrong on a trade show so you can be fully prepared for your next expo.
GET A FREE QUOTE
Looking for a hotel accommodation for particular trade show or exhibition.
Send us a general enquiry and we will find the best options for you