Take a Look at Our Blog for Latest News
and Topics About Exhibit Travel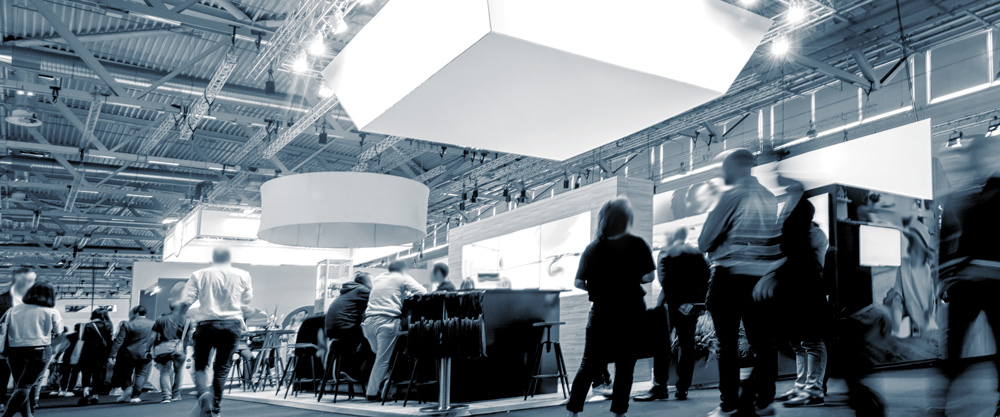 In 2023, These Are the Largest International Trade Fairs You Should Not Miss
6 Feb 2023
Trade fairs are a crucial platform for businesses to showcase their products, network with potential partners and customers, and stay up to date with the latest market trends. They're the big stage for entire industries to thrive, unite and collaborate. With the fast pace of innovation and globalisation, attending the right trade fairs can be the difference between success and stagnation.
In 2023, the calendar is filled with a diverse range of trade fairs catering to various industries, from digital solutions to food products and personal care products. In this article, we'll be highlighting some of the biggest trade fairs in their respective industries with the largest influence, providing you with a comprehensive overview of what to expect and why these events are worth your time and investment.
Whether you're looking to expand your business or simply keep abreast of the latest developments, these trade fairs promise to be a hub of exciting opportunities and valuable insights.
Mobile World Congress 2023 in Barcelona, Spain
Between February 27th and March 2nd, Mobile World Congress will unveil the next generation of solutions and innovation in the world of communication. As the central European hub, the trade fair is known for its impressive attendance rates: 1900 exhibitors, 61,000 in-person trade visitors and 500,000+digital viewers.
At Fira Barcelona Gran Via, you'll have the opportunity to network with the biggest names in the industry, including Google, Huawei, KT, Sierra Wireless, T-Mobile, Ericsson, Samsung, Nokia, Telefonica, IBM, Kaspersky and Lenovo. They attend to explore the latest advancements in areas such as immersive content, AI and automation, connectivity, digital wellness, trust, and security. The presence of industry juggernauts only cements the event's reputation as essential and vital for the entire digital ecosystem.
In addition to business opportunities, Mobile World Congress also features keynote speeches and panel discussions by luminaries in their fields. With the ongoing pandemic driving an increased demand for technology and new horizons, organisers have created 4YFN – a capsule event that is specifically designed for startups. 4YFN aims to provide startups with the exposure and resources they need to connect with investors and form long-term partnerships.
The event includes a support program to educate startups, as well as several networking zones and a Communities Club, which promotes growth among startups through its members. These include a variety of entities such as tech hubs, accelerators, incubators, coworking spaces, and universities. Investors can also sign up for the Investors Club, which has its own separate program and provides tools to identify the most relevant startups.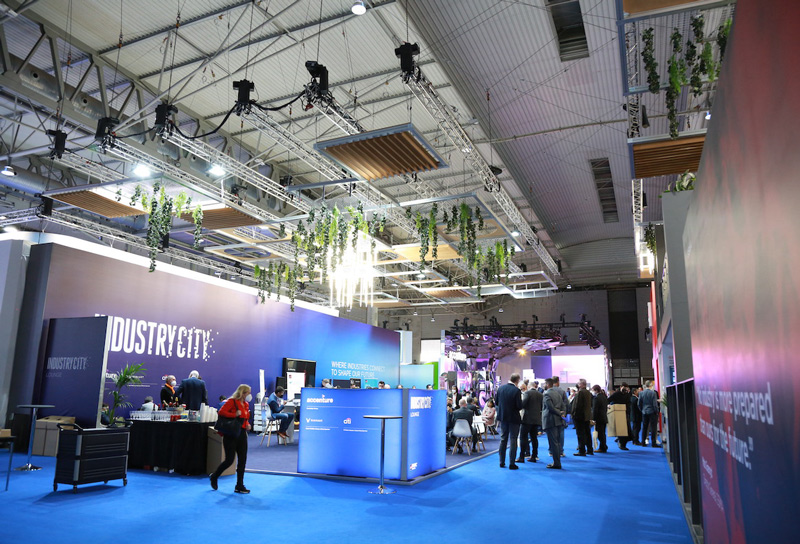 Picture: Mobile World Congress
Cosmoprof Worldwide Bologna 2023 in Bologna, Italy
Professionals operating in the beauty industry, can finally attend the return of this juggernaut from March 16th until March 20th. For the past 50 years, Cosmoprof Worldwide Bologna has been a leading event in the perfumery and cosmetics industry. The international trade show offers the full 360-degree overview of the beauty industry, which results in three separate, but connected shows - COSMO HAIR & NAIL & BEAUTY SALON; COSMOPACK, and COSMO PERFUMERY & COSMETICS. The success of the Cosmoprof brand has led to its expansion to the USA, India, Asia, and Southeast Asia.
In terms of numbers, the event regularly sees 2700 international exhibitors from 70 countries (with 23 country pavilions on site), as well as 220,000 international visitors from 140 countries. You'll meet everyone who matters in your sector. This makes Cosmoprof Worldwide Bologna the go-to event for any cosmetics company looking to increase sales and meet top buyers, particularly for new product launches. The exhibition space is organised into several categories, including Perfumery and Cosmetics, Beauty and Spa, Hair and Nails, Natural Products, Packaging, Machinery, Contract Manufacturing, and Raw Materials.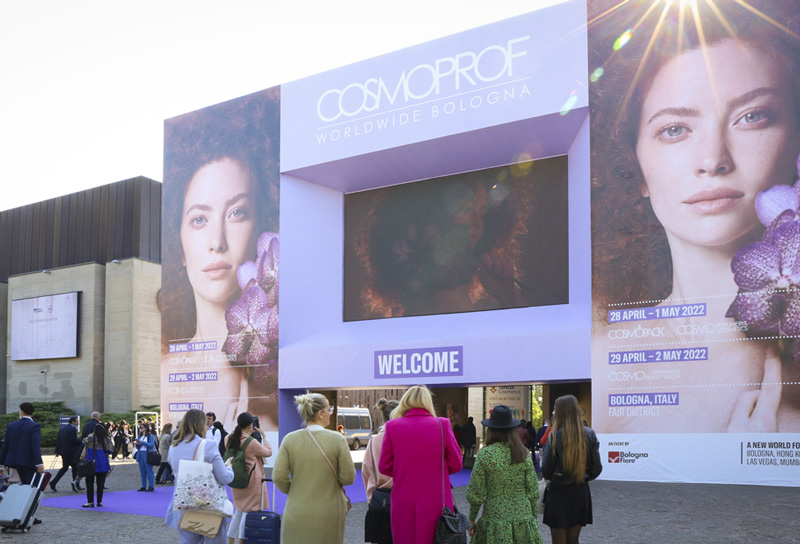 Picture: Cosmoprof Worldwide Bologna
EBACE 2023 in Geneva, Switzerland
Aviation professionals are already counting the days until the start of EBACE on May 23rd. EBACE, a trade fair in the aviation and aerospace field, has made a name for itself over the years with its impressive track record and scope.
The Palexpo at EBACE has hosted over 400 international exhibitors displaying aircraft, products, equipment and services. On average, approximately 13,000 aviation professionals attend the trade fair to explore the vast product portfolio and participate in networking events. The exhibition space showcases the entire value chain ranging from avionics, cabin & cockpit AV equipment to ground transportation, flight training simulators and safety and emergency equipment.
In response to the conversations surrounding climate change, EBACE has done its part to improve flying. The introduction of the Standards & Training for Aviation Responsibility & Sustainability (S.T.A.R.S.) is a testament to this. S.T.A.R.S. is a hands-on, practice-oriented event aimed at the promotion of long-term sustainability in the aviation industry. This is but a step towards a greener future for air travel, and attendees can expect to learn about the latest advancements in eco-friendly technologies in the industry.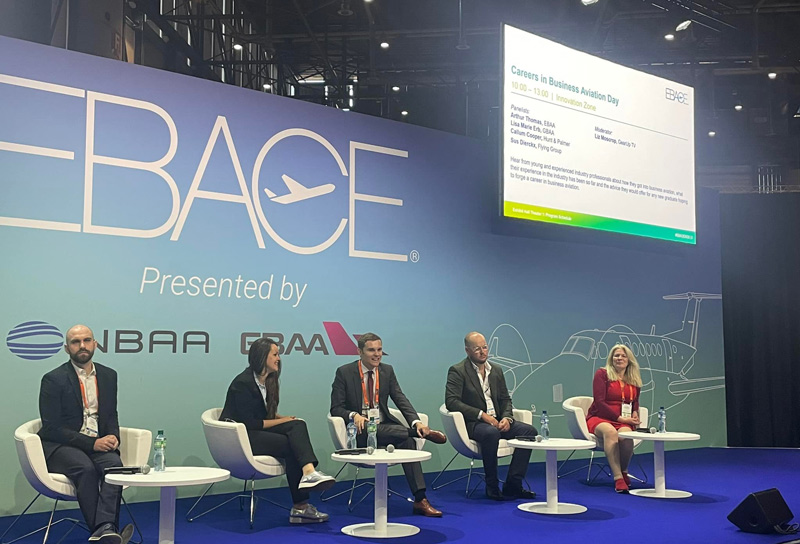 Picture: EBACE
IFA Berlin 2023 in Berlin, Germany
Between September 1st and September 5th, IFA Berlin will once again outline the hottest trends in consumer electronics and offer an incredible product portfolio. We can't stress enough just how important the trade is to both manufacturers and suppliers. The size of the annual trade fair is legendary with roughly 238,000 trade visitors flying in from a total of 130 countries.
Any product that you can plug into an outlet can be found here. Personal devices, IoT and robotics, payment systems, VOD and audio tech are well represented. Overall, more than 1900 exhibitors make the trip and identify IFA Berlin as their primary platform to do business, network and host product launches to an enthusiastic audience.
Of course, these are just a few examples of the world-class leaders taking place this year. Events like Anuga, IBC, DSEI and Gamescom are also scheduled and will bring in tens of thousands to their respective exhibition centres. Now that the pandemic is loosening its grip on the world and long-distance air travel is becoming an option for many again, the event industry is picking up the pace.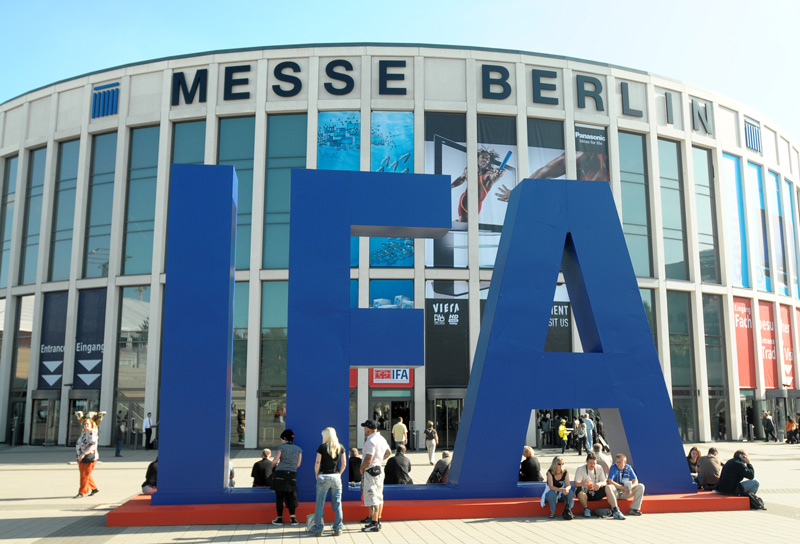 Picture: © Messe Berlin GmbH
GET A FREE QUOTE
Looking for a hotel accommodation for particular trade show or exhibition.
Send us a general enquiry and we will find the best options for you