Take a Look at Our Blog for Latest News
and Topics About Exhibit Travel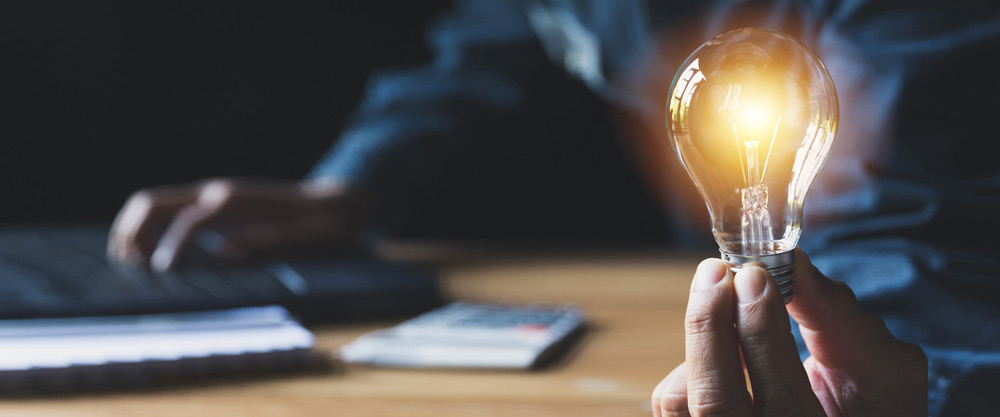 The Unmissable Innovations Trade Shows That Define 2023
4 Jan 2023
The 2023 calendar is populated by hundreds of exceptional trade shows across every imaginable industry. Innovation is a priority for many, but a select few commit to presenting innovations and the next generation of technologies quite like the shows we've selected for you in this article.
We've looked at the trade shows that serve the industries impacted most by digitalisation, AI and automation and arranged them in chronological order.
BIOFACH 2023: February 14th – February 17th
BIOFACH 2023 is one of the leaders in the organic foods industry. Paired with the highly popular VIVANESS at Messe Nuremberg in Nuremberg, Germany, the trade show pulls a strong following of over 47,000 trade visitors and close to 3800 exhibitors. From raw materials and fresh food to packaging, processing and finishing, you walk through every step of the processing chain, which is why senior buyers prefer this event.
You meet experts and buyers from the catering, packaging, health, cosmetics, beauty, wholesale, retail and agricultural industries. Plus, there's the benefit of attending the BIOFACH Congress – an invaluable resource when it comes to the latest research and practical solutions made available.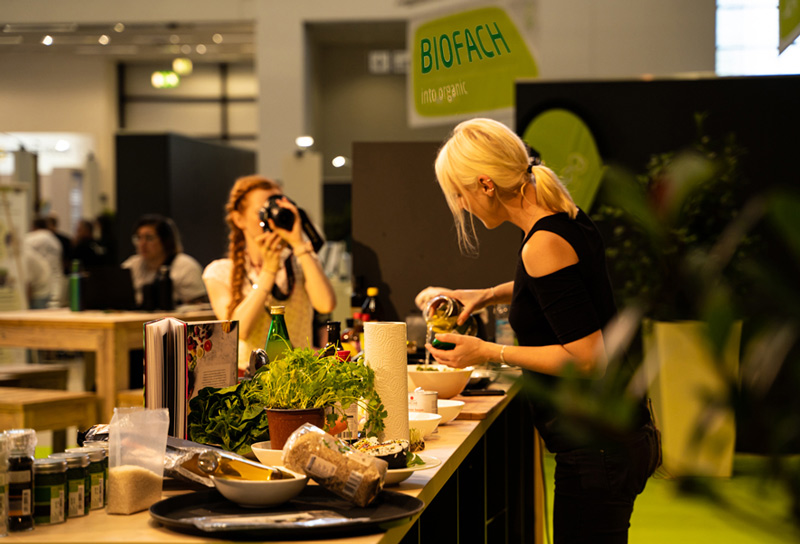 Image: apoconerpo
Mobile World Congress 2023: February 27th – March 2nd
Mobile World Congress corners the market on mobile communications, which has been one of the fastest growing in the world due to the digitalisation of all aspects of human life. The trade show is a high-profile meeting place for ministers, telecom regulators, data protection authorities and senior representatives of international organisations. The total audience reaches 61,000 visitors from a total of 200 countries.
Fiera di Barcelona sees the latest innovation in immersive content, AI and automation alongside connectivity, digital wellness, trust, and security as shown by more than 1900 exhibitors. The pandemic has pushed forward several transformational processes in industries as people rely more and more on digital tech to lead their lives. That's why Mobile World Congress is essential.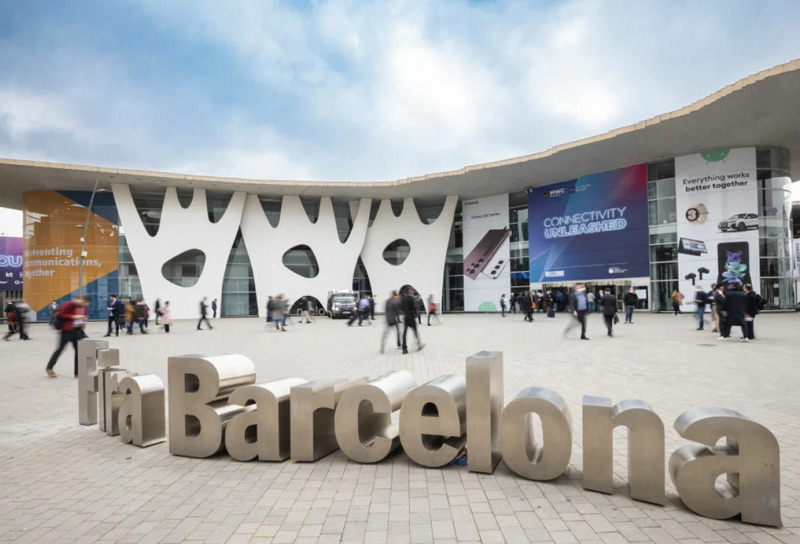 Image: mashable
IDS 2023: March 14th – March 18th
IDS is the source for the latest innovations and cutting-edge techniques in the field of stomatology. The international trade show remains undefeated on the international arena as the last edition had 22,000 trade visitors from 114 countries at Koelnmesse in Cologne, Germany. Whatever niche in the dental world you occupy, you'll meet with the right business partners. Over 830 companies launch new products spanning pharmaceuticals, practical furniture, dental hygiene and more.
It's important to note that there's a rich information programme that highlights the work of experts across all related areas of stomatology. You hear about groundbreaking research and work that's going to change patient care. There's also the IDS Career Day that connects companies with the right talent.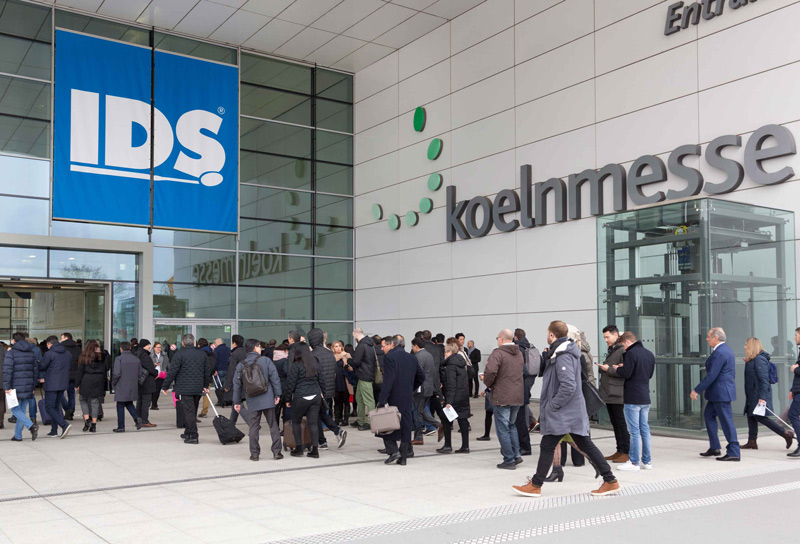 Image: dentalnews
EBACE 2023: March 23rd – March 25th
EBACE is a launch pad for innovation and groundbreaking work done in the field of aviation and aerospace technology. The trade show is a massive success all around with over 400 exhibitors and 13,000 aviation professionals attending on average at the Palexpo in Geneva, Switzerland. Every year manufacturers display around 50 state-of-the-art business aircraft and present what's new across all related product categories from in-flight entertainment systems to flight training simulators.
Organisers have pushed EBACE towards addressing issues surrounding pollution by hosting the Business Aviation Sustainability Summit, whose mission is to bring the aerospace industry to a zero-carbon future.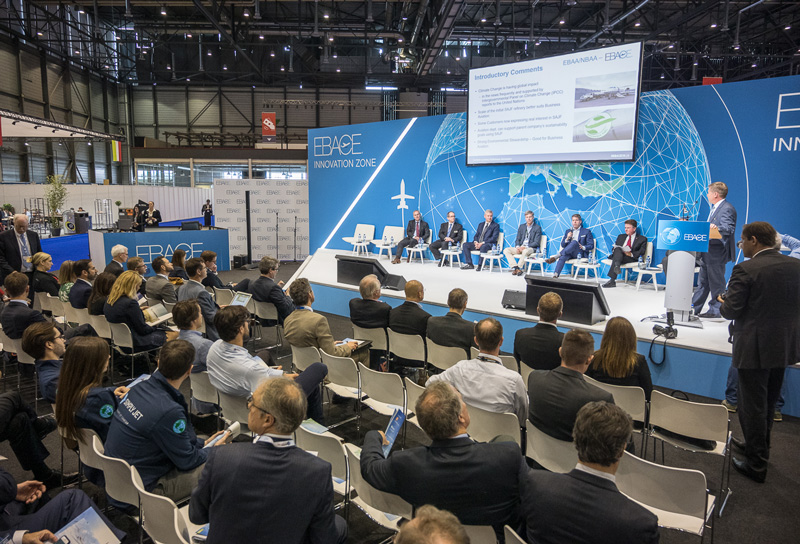 Image: ebace
BAU 2023: April 17th – April 22nd
BAU is where new technological trends in building technologies and architecture come alive as the premiere procurement platform in Europe. The international trade fair manages to ensure the participation of over 250,000 trade visitors, who operate on all levels of authority from skilled workers to business owners and C-level executives. On average, over 2200 exhibitors are present and showcase their most innovative products from building security to construction planning.
The key themes for BAU 2023 are four – Challenge of climate change, Digital transformation, Homes of the future, and Resources & recycling.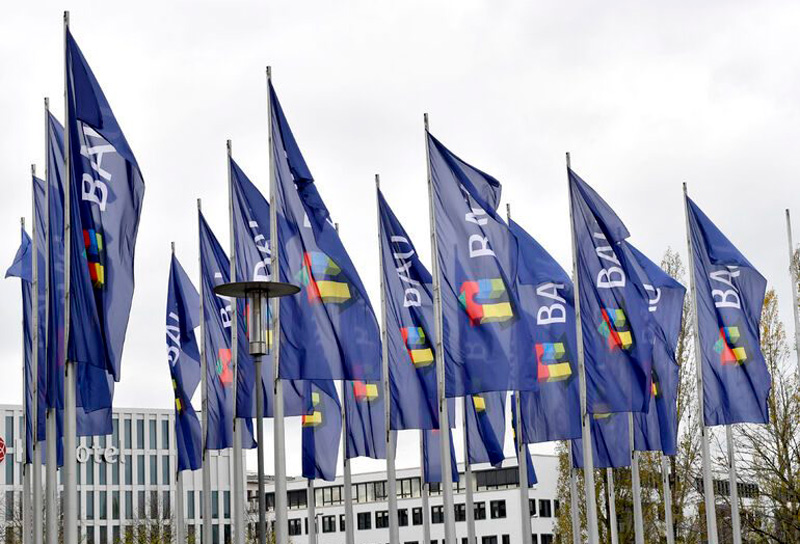 Image: bba
HANNOVER MESSE 2023: April 17th – April 21st
HANNOVER MESSE made a triumphant return in 2022 as we see in its attendance numbers. The massive trade show for energy, automation, industrial supply and industrial technology sectors had a total attendance of 75,000 visitors, who were eager to scout new products and suppliers from the 2500 exhibitors on the show floor. Every year, HANNOVER MESSE delivers cutting-edge tech and solutions to an audience of senior buyers in Hannover, Germany.
The definitive highlights of the trade show are the guided tours – Tour for Automation Experts, Tour for Systems Integrators, Developers and Machine Manufacturers, Tour for Automation, IT and Software Experts, Tour for Energy Managers and Energy Engineers – and the Night of Innovations.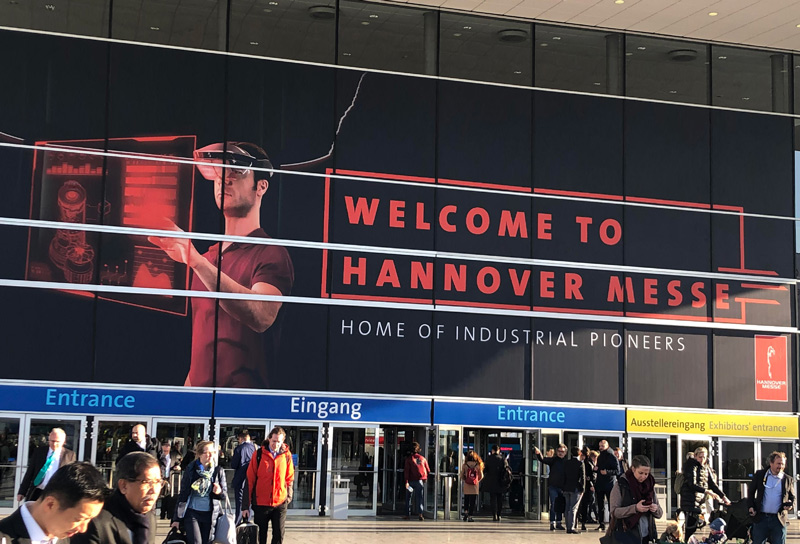 Image: brandculture
Chemspec Europe 2023: May 24th – May 25th
In the chemicals industry, there's only one event that breaks news about startling innovations and that's Chemspec Europe. The 2022 edition proved why it's in high regard as Messe Frankfurt had 287 exhibitors and over 5100 industry experts (3162 of which trade visitors). It's here that you discover the future of the production chain as well as all relevant categories of fine and speciality chemicals. The topics shaping much of the conversations and the programme at the event include sustainable innovations, regulatory compliances, digitalisation, green chemistry, circular bio-economy, and the startup scene.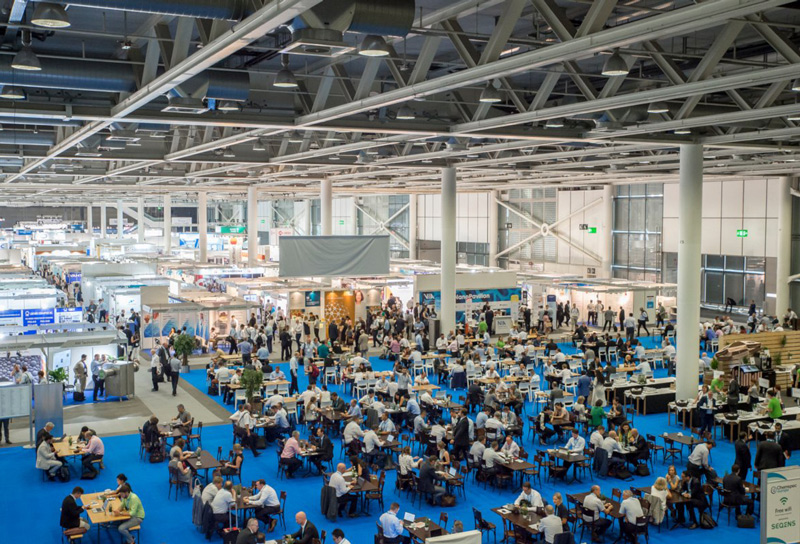 Image: Chemspec Europe
ESC Congress 2023: August 25th – August 28th
ESC Congress 2023 has chosen Amsterdam, Netherlands as its next destination and Amsterdam RAI is preparing to welcome 32,000 healthcare professionals from 150 countries once again. The international congress of cardiovascular medicine creates a focal point for researchers, who are doing groundbreaking work. Every year you hear from the top names in the field with a choice of 500 expert sessions during the programme. Over 45000 abstracts are presented during a single edition of the ESC Congress.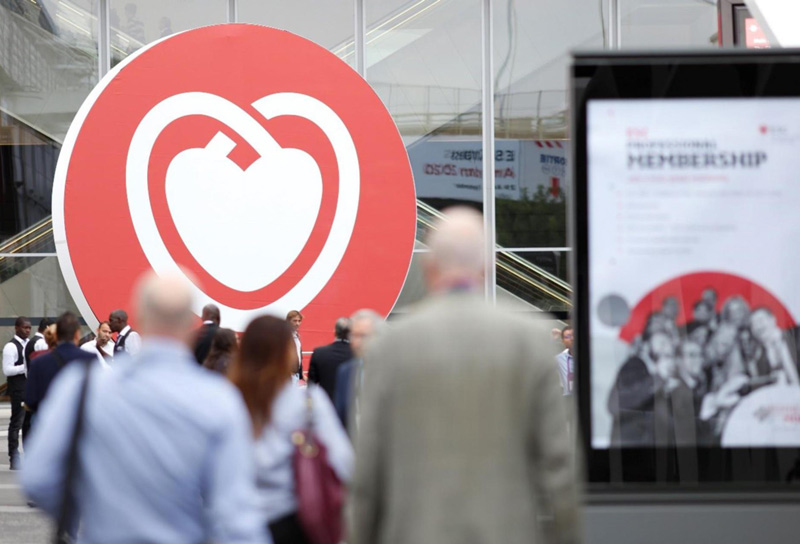 Image: ifema
DSEI 2023: September 12th – September 15th
DSEI combines an effective cross-border procurement platform with a congress programme of a world class together for an unskippable event for the defence and security sectors. You'll find 60 product categories across the Aerospace, Naval, Land, Security and Joint Zones as presented by 1600 exhibitors. The future of military and safety technology is created here every year at the ExCeL London in London, UK.
The audience swells to 35,000 international visitors that include government officials of all levels and high-ranking military personnel. The onset of automation and digital technology has totally changed how battles and conflicts play out, which has led to the introduction of the Future Tech, Manufacturing, Medical and Space Zones.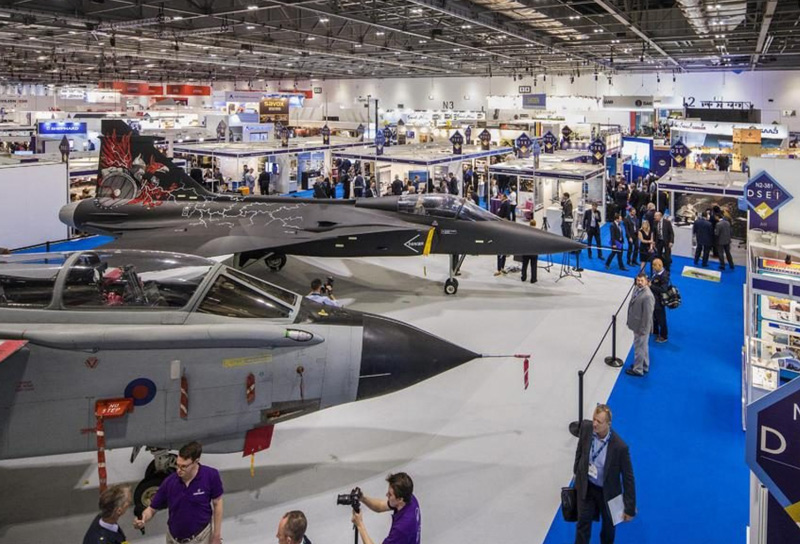 Image: stucan solutions
HUSUM Wind 2023: September 12th – September 15th
HUSUM Wind sits front and centre at the energy transition movement in Europe. The show has a significant importance for Germany as it transitions from gas and atomic energy, and spearheads innovative technologies that demonstrate the potential in and alternative utilisation concepts, wind power and green hydrogen.
Messe Husum gives space to 387 international exhibitors to show equipment, machinery and solutions to today's most critical challenges to an audience of 8500 trade visitors. Although B2B networking dominates the priorities of visitors, HUSUM Wind also boasts a rich programme with two high-profile forums – the Wind Industry & Green Hydrogen Forum, and the Economy meets Ecology open forum.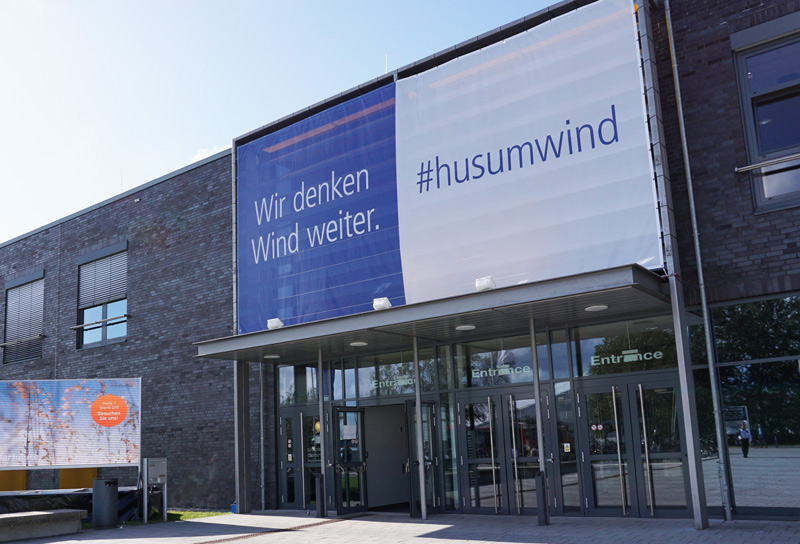 Image: robur
IBC 2023: September 15th – September 18th
IBC found success upon its return to Amsterdam after a two-year hiatus. Amsterdam RAI saw an influx of over 37,000 trade visitors, while exhibitors crossed the 1000 mark. The International Broadcasting Convention (IBC) has proven itself to be an unmissable trade show for the media and broadcasting industry worldwide with 170 countries represented. This annual event functions as the go-to market for buyers and investors. Hall 11 is where the Showcase Theatre takes place, which generates over 90 hours of content ranging from lectures to talks to workshops.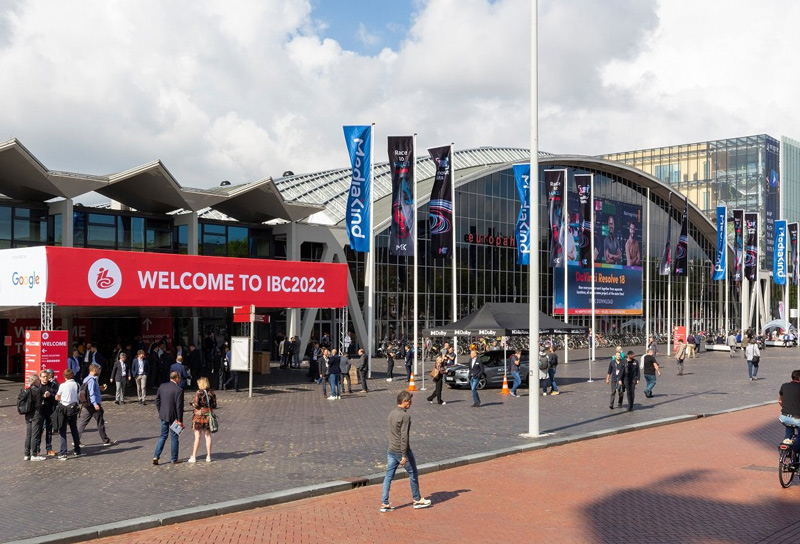 Image: hellozuidas
DMEXCO 2023: September 20th – September 21st
Given how quick innovation happens in the digital economy from business to advertising, it's no wonder that DMEXCO continues to dominate conversations surrounding the digital world. The international trade show commands the attention of 41,000 trade visitors, who dutifully travel to Koelnmesse in Cologne, Germany every single year. Their goal is to research the market and find new partners in the more than 1000 exhibitors.
Everything that's currently breaking news worldwide is first announced here from news regarding search engine optimisation to announcements regarding the Metaverse. The world is still talking about the possibilities of crypto and NFTs so DMEXCO is the best place to keep your fingers firmly on the pulse of it all.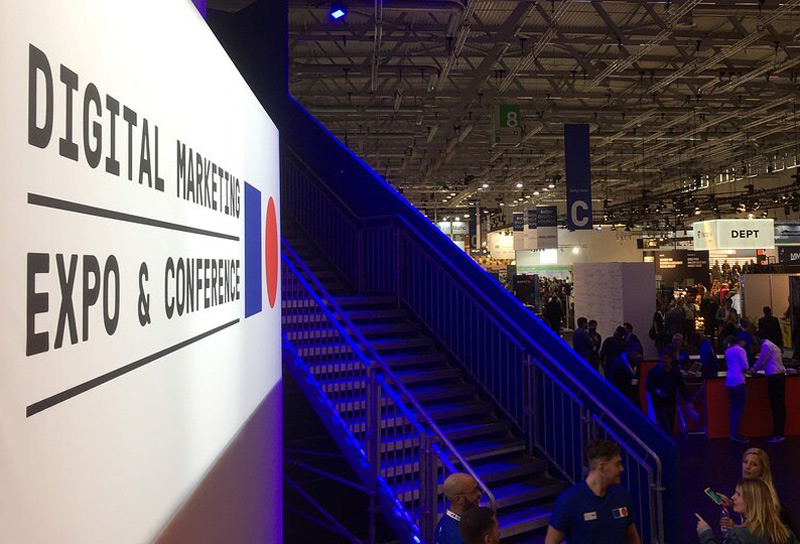 Image: mdr
Geneva International Motor Show: October 5th – October 14th
The Geneva International Motor Show 2023 will take place exclusively in Doha, Qatar. The initial plan was to host two editions simultaneously – one in Switzerland, and one in Qatar. But with the pandemic still creating obstacles to hosting the trade show in its usual format and scale the decision was made to hold GIMS at the Doha Exhibition and Convention Center only. This decision was not made lightly since GIMS regularly attracts an audience of 660,000 visitors from all over the world.
On average, the Geneva International Motor Show hosts over 150 new world premieres and there are over 9000 automobiles on display at any given time. It's truly the one international auto salon that matters since you discover the full wealth of motor cars, alternative powered cars, electric cars and special bodywork motor cars.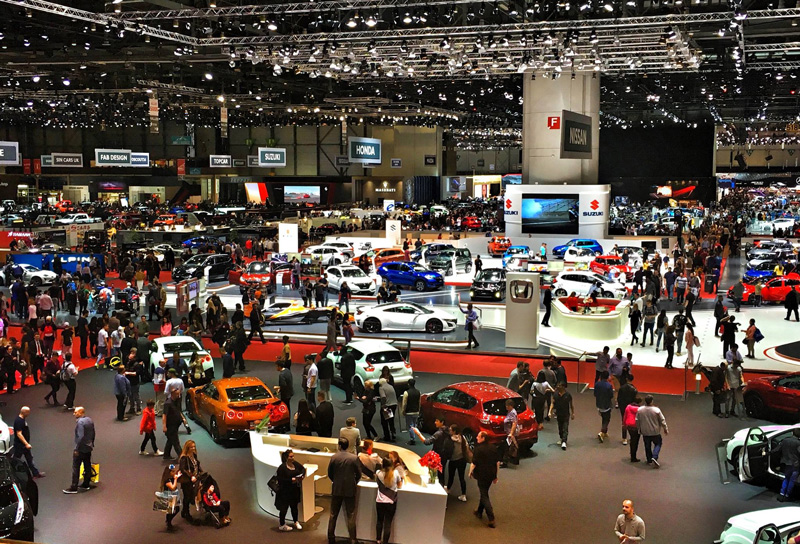 Image: Geneva International Motor Show
A + A 2023: October 24th – October 27th
Industry 4.0 has certainly had a large impact on the safety and security sectors given how AI and automation have changed the game and forced safety standards to improve. A + A is where many of these discussions take place as well as launch new products in the sectors of risk management, fire protection and workplace defence. Last edition Messe Düsseldorf welcomed 1204 exhibitors and more than 25,000 trade visitors.
The pause during the quarantine has helped organisers rethink the show's format. The topics that dominated A + A 2021 were sustainability, digitalisation, solutions for the future, new world of work and hygiene + pandemic. Startups have also received a lot of push to step into the spotlight and introduce the next generation of solutions.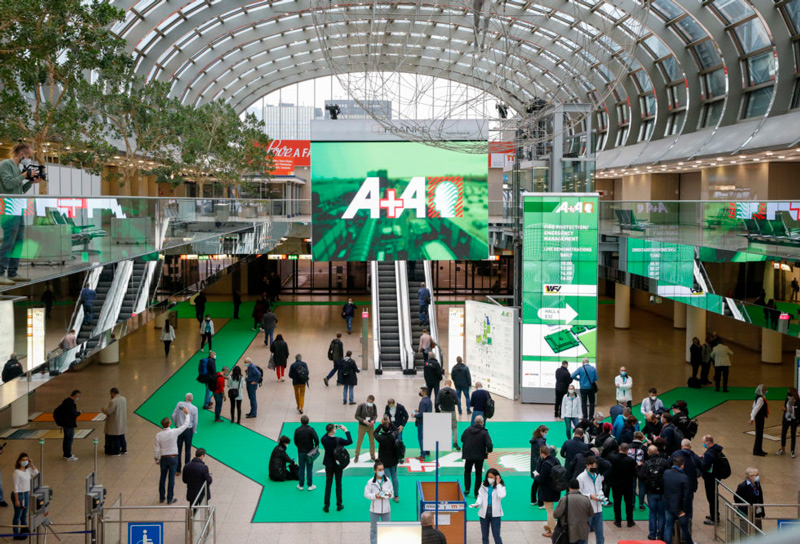 Image: messe duesseldorf
GET A FREE QUOTE
Looking for a hotel accommodation for particular trade show or exhibition.
Send us a general enquiry and we will find the best options for you