Take a Look at Our Blog for Latest News
and Topics About Exhibit Travel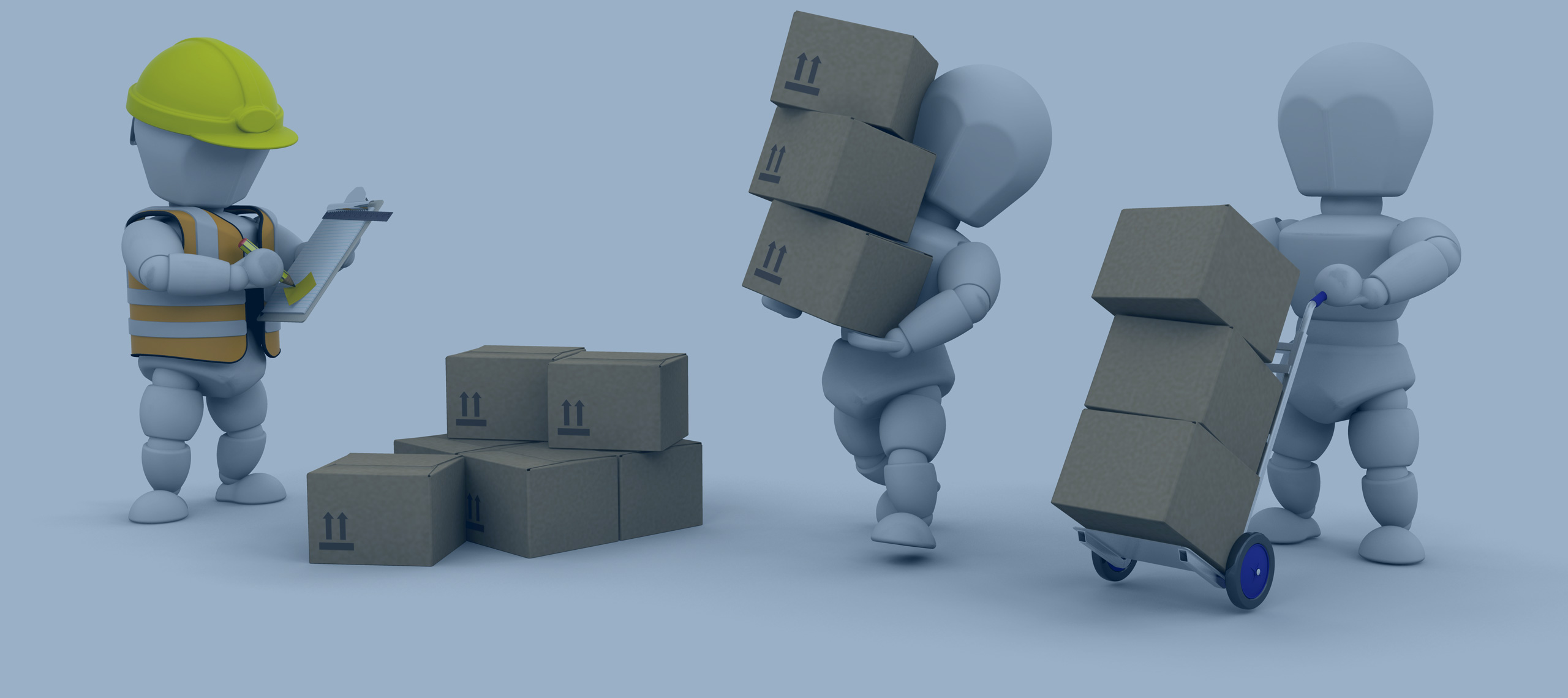 The Basics of Material Handling & How to Make the Right Decisions
17 Sep 2019
As an exhibitor, a great portion of your expenses and planning efforts will fall onto the cargo you ship to an exhibition venue – usually a trade show booth, furniture and promotional materials you need for the fair.
You should become intimately familiar with the ins and outs of material handling so that you don't have to deal with a logistical nightmare right before the trade fair starts.
Not to mention that any mistake regarding material handling results in more fees – and we don't want for our business trip to become any more expensive.
Ask any exhibitor and they will tell you that it's material handling – also referred to drayage – that's the biggest hidden expense that can deliver a truly nasty surprise once the trade show is over.
Let's break down the whole process of drayage, so you have a better understanding of the concept and what costs this involves once you've shipped your materials to the venue.
We need to point out that drayage is not the same as shipping your booth items across country borders.
STAGE 1: You receive your shipment. This is where you deal with remaining documentation as well as create a receiving report. You unload, sort and must perform a damage inspection – this is the first potential cost, when there is damage done during delivery and you don't catch it.
STAGE 2: You store the shipment until it's time to put your booth together for the show. There are two schools of thought in regards to when shipment should arrive.
Some exhibitors want to do away with the extra cost of off-site storage (most venues do not have storage facilities and there's also the matter that there's always an event being staged, so they'd be in use) and time the arrival of their freight to move-in day.
Although money saving, this move is risky since delays are frequent and it's best to have your material handling early. The other school of thought dictates that it's better to be safe than sorry, so you book a warehouse and store your freight there. Don't forget to properly tag your freight and perform inventory.
STAGE 3: Your freight is moved from the warehouse and placed where your booth should be so you're able to assemble your booth.
STAGE 4: To ease the assembly process, you should empty all containers methodically and then store them for the duration of the show. It's important to do this immediately after unloading since you will need them once the event wraps up.
STAGE 5: Once the trade show is over, have the empty containers back to the booth, where you will proceed to dismantle your booth and pack up all the containers.
STAGE 6: Now begins the long trip home. Move your freight from the venue to place of shipment, load, fill out all relevant paperwork and go back home.
As you can see this is a rather lengthy process, where each step of the way requires money, labour and time to perform, which is why drayage is as expensive as it gets. With so many added steps, chances are for mistakes to be made and costs to accumulate, which is why we are here to make sure that you maintain the tightest control over the process.
Know That You Are Paying the Right Price – It's not uncommon for contractors to overcharge on the service so once you've received the invoice, it's best to go down item by item to weed out any extra charges. It helps to know exactly the process by which your freight has been delivered to the storage unit and who has done what.
Verify Weight Slips in Person – One of the way to be overcharged is based on your freight weight. A day after freight arrival, head on to the contractor to compare notes and make sure that you're not overcharged on weight or given any extra marshaling yard fees. That's why you should always ask to see your inbound certified weight slips.
Make Sure That Everything Arrives at the Same Time – The risk of using small-package carriers is that smaller individual shipments may arrive at different times, which will result in you being issued the minimum charge for each small shipment. That's why you always want to consolidate and do so with a single bill of lading.
Strip Down Shipments to the Absolute Necessities – You might be tempted to prepare every single item you need at home and then have it shipped, but that's just incredibly expensive. Learn what can be made in the city of the event. Promotional literature and materials can just as easily be done and printed in a local shop, rather than hauled overseas. Truth be told, you don't even need to print that much, since most people read digitally and you could market an all-digital portfolio as a brand move towards eco-friendliness. Either way you're saved from extra fees.
No matter how much you're shipping, the cardinal rule is to know every single step as to how it's delivered and how it should be handled up to the trade show dates and then after on the way back to the carrier to be shipped back home.
GET A FREE QUOTE
Looking for a hotel accommodation for particular trade show or exhibition.
Send us a general enquiry and we will find the best options for you