Take a Look at Our Blog for Latest News
and Topics About Exhibit Travel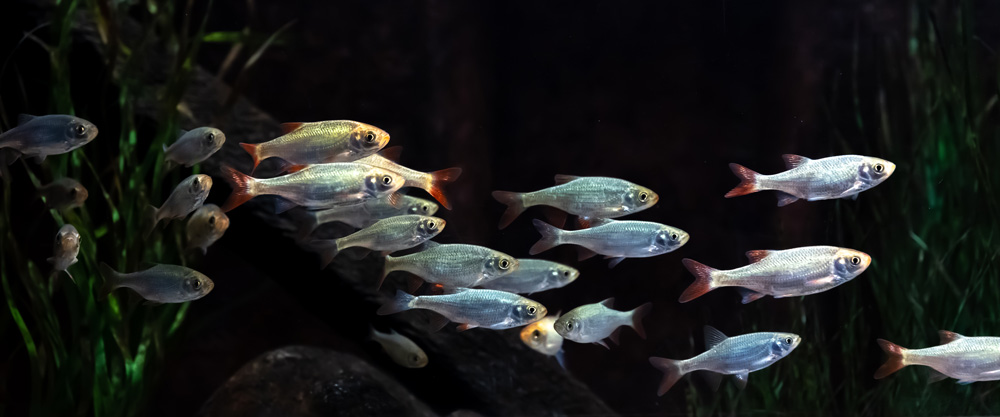 Reeling in Success: The Key Events Revolutionising the Fishing and Aquaculture Industry
1 Jun 2023
Dive into the world of fishing and aquaculture as we explore the most crucial and game-changing events in this thriving industry! With an ever growing global demand for seafood and sustainable practices (as well as the rise in popularity of fishing as a hobby), the landscape of aquaculture and fishing (both commercial and individuals) is undergoing rapid transformation.
These trade fairs have emerged as the epicenters of innovation, bringing together industry leaders, researchers and enthusiasts to shape the future of fishing as we know it. From truly cutting-edge technologies and solutions to sustainable fishing practices, these events have been riding the wave of innovation for decades and rethinking the way we approach seafood production and conservation.
So, grab your gear, cast your line, and let's embark on a journey to discover the most influential events that have cast a wide net of change across the fishing and aquaculture industry!
AQUA NOR (Trondheim, Norway)
For over three decades, Aqua Nor has stood as an indispensable international exhibition for the aquaculture industry. This landmark event has provided a vital platform for showcasing products, services, technologies and research projects within the sector. In the realm of European aquaculture exhibitions, Aqua Nor reigns supreme, boasting unparalleled significance and influence.
With no true competitors, this trade show remains the ultimate destination for big industry players to convene, forge connections and establish fruitful partnerships. Even amid the challenges of the pandemic, Aqua Nor demonstrated resilience during its hybrid edition in 2021. The event attracted 3,885 international visitors in person, representing 35 different nationalities, while also garnering 2,300 livestream views and 3,200 online logins.
Since its inception in 1979, Aqua Nor has continuously thrived at the Trondheim Spektrum on a biennial basis and cemented its reputation as a convergence point for a multitude of related sectors, including city sanitation, forestry and agriculture, public services, landscape gardening, livestock farming and waste disposal.
The comprehensive product portfolio on display captures the entire aquaculture value chain. From feed and feeding regimes to fish farming equipment, aquaculture technologies, water supply, breeding, biomass control, nets, fish handling, safety equipment, veterinary medicine, vaccines, and the construction and operation of floating cages, Aqua Nor showcases it all. The presence of major aquaculture nations further enhances communication and collaboration, while a boat ride to Trondheim Fjord provides first-hand observations of companies in action.
Aqua Nor also plays a pivotal role in strengthening economic ties between Norway and the UK, as Norway has been an esteemed exporter for centuries. Today, the trade show serves as a vital knowledge-sharing platform between these two nations.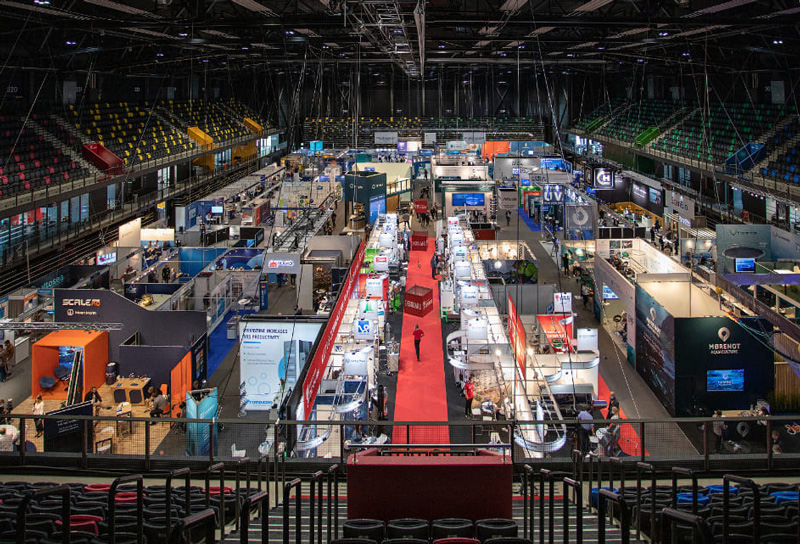 Picture: Aqua Nor
AQUA-FISCH (Friedrichshafen, Germany)
Prepare to embark on an extraordinary journey into the world of fishing and aquatic wonders at AQUA-FISCH. This renowned trade fair is a haven for fishing enthusiasts, offering a diverse range of equipment for every fishing style and all the essentials needed to care for reptiles and fish in the comfort of your own home. AQUA-FISCH not only marks the beginning of the fishing season in Germany but also serves as a hub for exhibitors to generate substantial sales leads and introduce exciting new products to eager buyers.
As AQUA-FISCH signals the start of the fishing season, exhibitors find themselves in the perfect position to secure solid sales. Visitors flock to the trade fair in search of new bait and accessories, making it a prime marketplace for exhibitors to connect with both existing and potential customers in a friendly and welcoming environment. On average, 175 exhibitors have the attention of well over 21,000 visitors in total.
Each year, AQUA-FISCH takes place towards the late March at Messe Friedrichshafen, providing an incredible program that caters to visitors of all ages and interests. The trade fair covers the entire spectrum of fishing products, including equipment, apparel, bait, accessories, smoking equipment and products, as well as small fishing boats. Be sure to visit the special pool designed for demonstrations, where you can witness various fishing techniques in action.
Aquarists will be delighted to discover everything they need for their beloved fish and reptiles, from top-notch enclosures and tanks to food, lighting, equipment, and plants. Additionally, the exhibition halls offer an exceptional lecture program, providing practical advice for both novice and experienced anglers, whether your passion lies in fly fishing or angling.
Adding to the excitement, AQUA-FISCH proudly hosts Europe's largest IBC Betta Show. The 2023 Area 2 IBC Convention, organised by Betta Helvetia, will take place for the third time at Friedrichshafen. This prestigious event garners breeders and judges from around the world, which certainly promises a thrilling competition.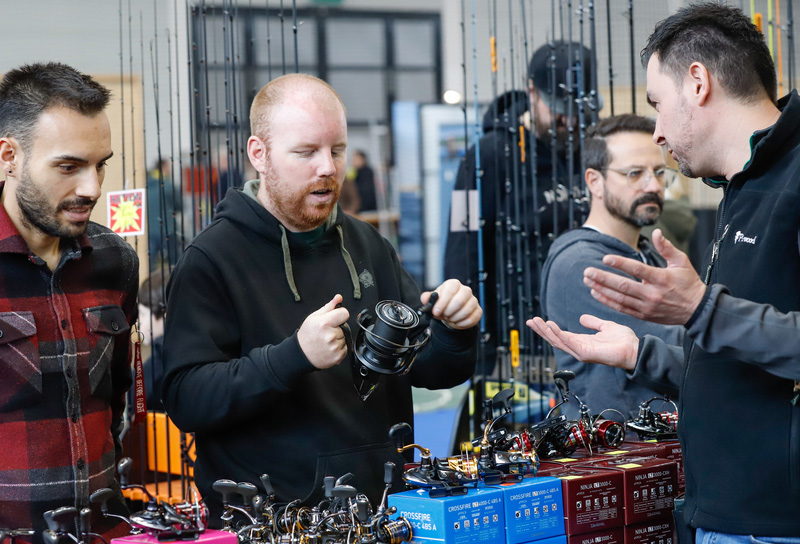 Picture: AQUA-FISCH
Nor-Fishing (Trondheim, Norway)
Welcome to the world of Nor-Fishing in Trondheim, Norway! Get ready to immerse yourself in the ultimate international expo that brings together the fishery, ship and fishing equipment sectors. Nor-Fishing isn't just an event; it's a global leader that introduces the latest innovations in fisheries technology and serves as the premier platform to make a lasting impression in business circles.
At Nor-Fishing, the possibilities are endless as you gain unrestricted access to the global fisheries industry. Whether you're seeking to stay ahead of the latest trends, expand your market share in new regions, or drive immediate sales, this expo has it all. You're showcasing alongside over 500 other international exhibitors of the highest calibre to impress an audience that exceeds 17,000 spread over 50 countries.
Nor-Fishing shows no signs of slowing down or shrinking in size. Since its establishment in 1960 in the fishing-centric city of Trondheim, the expo has continued to soar to new heights. The expo has become vital to Norway's economy. Held biennially at Trondheim Spektrum, Nor-Fishing alternates with AQUA NOR, which we've just covered. Brace yourself for a diverse and extensive product portfolio that highlights innovative work in fish processing, fishing boats, fishing ports, fishing equipment, cooling devices, electronics, environmental protection, packaging, research and safety equipment.
The Nor-Fishing Foundation recognises the importance of innovation and the continuous growth of the fishing industry. They understand the significance of bringing in new perspectives and fresh minds. That's precisely why they've dedicated a separate day, known as the Student Day, in collaboration with NTNU, Brohode Havbruk 2050, and regional partners. This special day concludes the expo's program, offering students an invaluable opportunity to learn about the industry and engage in productive meetings with companies and organisations.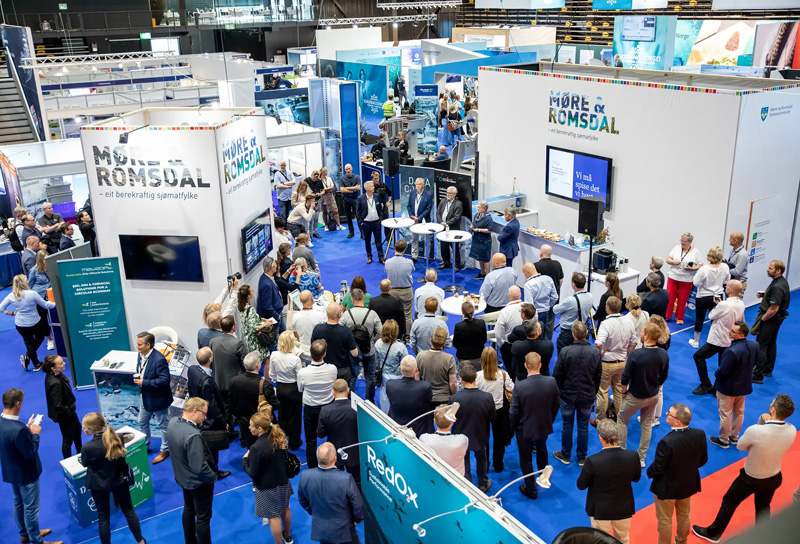 Picture: Nor-Fishing
GET A FREE QUOTE
Looking for a hotel accommodation for particular trade show or exhibition.
Send us a general enquiry and we will find the best options for you