Take a Look at Our Blog for Latest News
and Topics About Exhibit Travel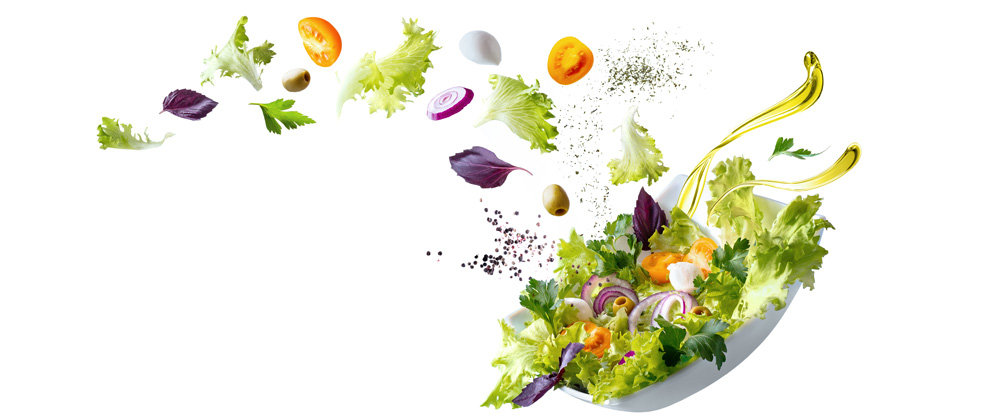 SIAL 2022 – A Look into the Future of the Food & Beverages Industry
31 Oct 2022
We're still waiting for the final report to be published, but what we can say is that SIAL 2022 was a real success. Organisers expected for attendance to reach its usual numbers (310,000 trade visitors) given that the number of exhibitors certainly hit pre-pandemic levels (7,000 companies). It certainly felt like it was a return to form.
The energy at the North Paris-Villepinte Exposition Park in Paris, France was electric. No surprise there as SIAL 2022 came to give the industry what it needs – a wealth of new products, superior networking events and insights into current market trends.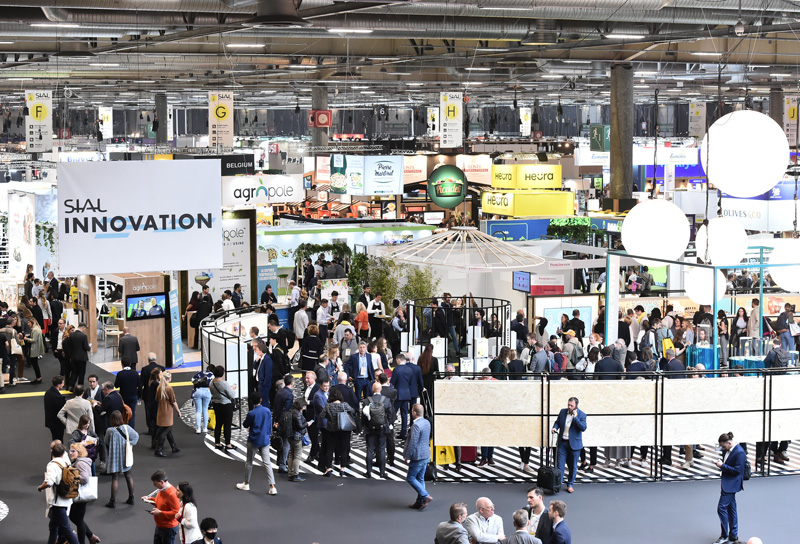 Picture: FOUCHA_MUYARD
Let's Talk Insights at SIAL 2022
SIAL Insights is perhaps one of the most useful portions of the trade show when it comes to getting a deeper understanding of major consumption trends and where they're headed. NPD, Kantar and ProtéinesXTC map out the current state of affairs and all data leads to a single point – digital technology is here to stay. This is not surprising given that the global pandemic created a barrier between end consumers and the in-person points of sale.
Online shopping extended far beyond only ordering takeout. Now a lot more people are using their devices to do their grocery shopping. Research has shown how even with restrictions being lifted digital services remain in use. This signals a stable shift in consumer behaviour. Asia has certainly been the biggest market to embrace this shift - 45% of total online sales for consumer products in 2022, which far outpaces the United States and Western Europe by far.
This and more data points are available to visitors at the SIAL Insights area, which remains open at all times during the trade show.
Speaking of future trends…
The Future Lab Skips to 2030
Future Lab generates the most conversation during each SIAL and this year is no different thanks to its attempt to predict the food & beverage market in 2030. The pandemic and climate change are the two strongest forces shaping the industry as a whole.
Global food consumption is expected to increase dramatically in the next decade, which prompts important questions about how to feed all people and how to do it sustainable. This is at the core of the Agriculture 2030 area. Food production has already taxed our natural resources. SIAL 2022 gave ideas about how to grow food without greater environmental impact, while addressing future uncertainties about the nutritional value of food.

The other two areas are Retail 2030 and Dining 2030. Their goal is to examine how food gets to end consumers once they're at the end of their production cycles. We're already seeing the roots of digital services, smart devices and AI make their way through all sub-sectors.
All the Products Concentrated in One Place
SIAL 2022 continues to be the most representative trade show for the food & beverages industry. You're exhibiting side by side with household brands, luxury labels and delicatessen. Buyers are able to explore their specific areas of interest without having to go to any other trade show. This is the reason why attendance is so high. Here are all the categories available:
Alcoholic & Non-Alcoholic Beverages
Grocery products
Dairy products
Fresh Foods
Intermediary Food Products
Alternative Food
Organic & Wellness

Fruits & Vegetables
Start-ups
Frozen Products
Restaurant
Equipment & Technology
Packaging & Wrapping
Experience & Explore the Rich World of Foods
It's not fair to be surrounded by so much tantalising food without having a little taste. La Cuisine answers the need for culinary perfection as visitors are presented with a menu that star-rated chefs have designed specifically for the event. Dine like you've dined never before. It's the high point of fine dining.
If you prefer a more direct connection with your means, when you can sign up for the many, many culinary activities and demonstrations taking place in the same area. You'll get to learn from rising starts and pick up techniques that only the very best of the best know.
Buyers, who are interested in a specific product group and want to find new suppliers, are able to sign up for guided tours, which curate top-tier brands. If you apply early, you might find yourself a coveted spot. In 2022, the guided tours underwent a major change in format. Now they are based around themes related to innovation.
This edition there were five main themes:
Intermediate Food Products (IFP)
Consumer Goods
Innovative Packaging
Food Transition
Trends and Innovations of SIAL Paris
Catering and Food Service (CFS)
The guided tours complement the overall themes of SIAL 2022, which have to do with changes in the foods & beverages industry as well as end consumer behaviour. Innovation is at the core of these tours, which lead to satisfactory business deals. You're quite likely to return home with qualified sales leads and direct orders.
GET A FREE QUOTE
Looking for a hotel accommodation for particular trade show or exhibition.
Send us a general enquiry and we will find the best options for you