Take a Look at Our Blog for Latest News
and Topics About Exhibit Travel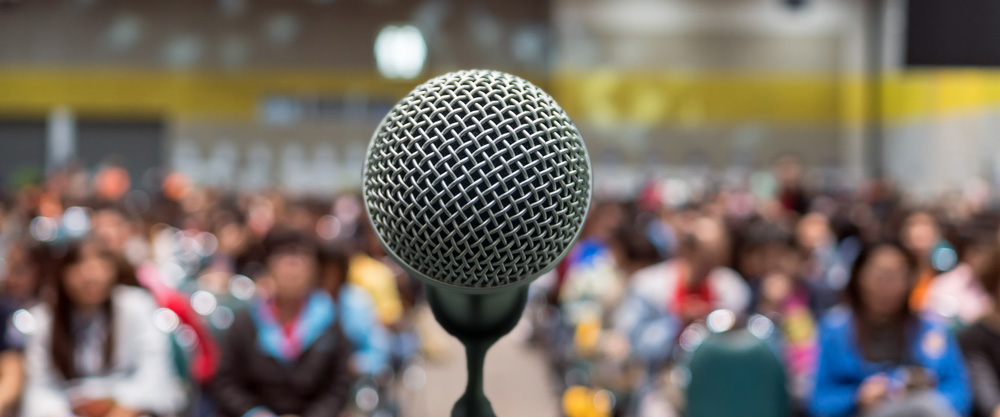 The Surefire Guide to Getting Noticed at the Next Trade Show You Attend as an Exhibitor
26 Oct 2022
If only one could appear at the trade show and become the centre of attention. Unfortunately, it doesn't work like that. Trade shows are teeming with activity and foot traffic – thousands attend. The really big ones pull audiences in the tens and hundreds of thousands. Standing out requires a fair share of effort and elbow grease. Otherwise you'll just melt into all the chatter.
It's About the Location
A successful outing as an exhibitor starts way before you actually set foot in the exhibition centre. The best line of strategy is to be among the first registered exhibitors and choose the best possible location within your parameters and budget. You don't want to be forgotten in the fringes of the show floor. It's all about location, location, location.
Pick areas with high footfall. These would be connecting corridors, busy intersections and all exits. These are areas everyone in attendance will use. Next in priority are restaurants or toilets, which also bring in a lot of people. It's guaranteed that you'll be remembered by a lot of trade visitors. Sales conversions are quite high for booths in these locations.
The last option is a little bit risky, but without risk there's hardly any gain. Position yourself next to an industry leader. These are the companies that always cause a stir and every announcement is an event. You can say they're the main event. Being close to them means a high volume of visitors, but there's also the risk that no one will pay attention to you.
Make Some Noise Online
You have to inform people of your attendance. Yes, everyone's busy and it's hard to remember every company that's going to exhibit. Do you know who visitors remember? The companies that hype up their appearance.
Regularly update your socials and use all the relevant hashtags while you are at it. Text posts are good, but images and videos generate a lot more response. Be sure to tag the event, organisers and sponsors to get a lot more traction from your posts. If you're good at what you do, you'll get some good engagement and even have your posts shared.
Tap into Your Network
What many companies don't initially get about trade shows is that they're not just a platform to convert potential customers, but the means to retain current customers. Customer retention is the safest way to ensure steady growth over time, which is why you should be reaching out to already existing clients and partners to let them know where to find you.
Trade shows provide the ideal environment to strengthen the partnerships you have. Talk to your clients about their needs, how they evolved and what you can do to meet them. Plus, discuss any potential sales. But none of this happens without sending an email first to spark a conversation and get the ball rolling in the first place.
Take Advantage of New Digital Resources
The pandemic has given show organisers the push to develop digital offerings, and it's your duty to take advantage of them to the fullest. Already many shows provide digital catalogues with their exhibitors, so make sure your company is featured with up-to-date products and a great design.
On the other hand, there are multiple matchmaking tools available. The earlier you begin matching and scheduling meetings, the richer your choice in partners since they'll have more vacancies in their schedule. You have to advocate for yourself first in order to create a buzz. After all, you can't expect valuable qualified leads to fall in your lap.
Your Staff Needs to Know How to Sell You
A lot actually hinges on your booth staff. Yes, the people you bring to the show should know the business and its products inside and out, but not everyone is suited as a salesperson. You need the employees who have social stamina, thrive on connection and possess the social skills to intrigue potential buyers about purchasing. The people at your booth are the faces of the brand, so you have to be a lot more selective in the people you bring.
If you don't have such people in your team, best start training them early about how to behave and sell your products. There are several courses available for this explicit purpose.
Does Your Booth Stand Out?
You have to be a little extra in your visual presentation.
It's easy to blend in when you go for a standard booth design. It's definitely cheaper, but consider a dazzling design as a pricy investment. The benefits of a great booth design are two – you draw visitors' attention your way and overshadow your competitors, which is what you should be doing. Trade shows are cutthroat.
You want your booth to be kinetic (a 360-degree rotating header, or AV equipment to run videos) and easily distinguishable (increase the height of your booth, and get creative with lighting). Also be sure to be legible. You want large graphics and fonts so that nobody has to squint to read your company's name. To that end, refrain from adding too much text on your banners and posters.
Don't Just Talk about Your Products, Demonstrate Them
This is perhaps something you're already doing, but it bears repeating. Trade shows are the ways to shorten the distance between your products and your customer base. Video demonstrations are a good alternative, if you can't host a live product demo. But the real thing draws crowds.
Add a little bit of an interactive moment, and you're good to go! People love it when they're able to touch and operate the product. Engage with all their senses. Product launches go incredibly well when paired with a strong product demo. Maybe even play a game, which is our next suggestion!
Create a Moment, Add Some Excitement
Yes, everyone attends a trade show with the explicit mission to do business, research markets and find new suppliers, but that doesn't mean you should be boring about it. We're still people and we still enjoy a little break from the monotony of constant networking. Visitors can tour the exhibition floor only so much before exhausting themselves.
Be that break from monotony. Raise visitors' spirits. Create a real moment whether you will hold a contest, a raffle or a game. Spice up product presentation with the right AV equipment. Incite visitors to share your company on social media, and you'll get all the attention you need during the trade show.
Make your booth a highlight. People tend to forget most of the exhibitors they speak to, but they'll not forget a fun experience.
Embed Yourself in the Show's Programme
Think of booths as your anchor at the trade show. It's where interested buyers come to familiarise themselves with your products, but that's just one way to reach your target audience.
Trade shows host speaking panels for the benefit of its audience. The support programme is often built on the shoulders of exhibitor speakers, who have some level of expertise in a specific niche or subset of relevant skills. Utilise that expertise to draw attention to your company.
There are also plentiful speaking engagements that can be scheduled at the booth itself or as part of a pitch series where you appeal to a large crowd about what you do and how your products solve issues. The more you give to your professional community, the more you gain back in not just press coverage and sales leads.
GET A FREE QUOTE
Looking for a hotel accommodation for particular trade show or exhibition.
Send us a general enquiry and we will find the best options for you