Take a Look at Our Blog for Latest News
and Topics About Exhibit Travel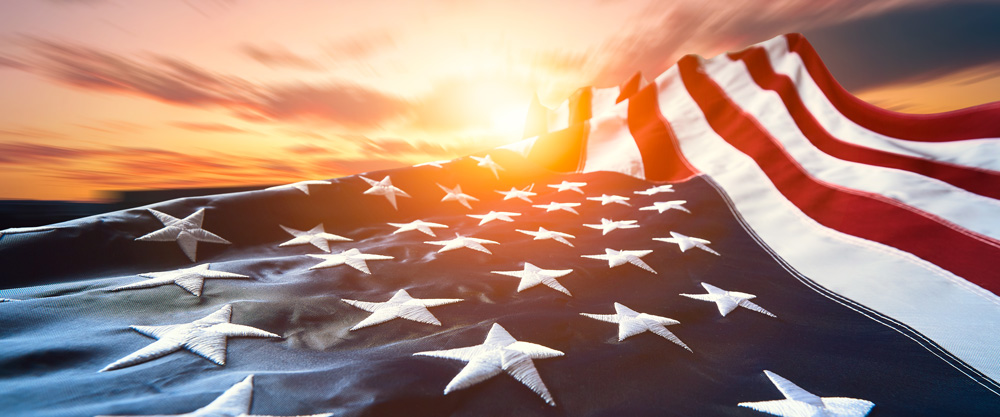 A Tour Through the US for the Biggest Trade Shows in 2023 That Should Be on Your Radar
19 Oct 2022
Although we've done our job to explore the opportunities for exhibitors to make the most out of their visit to Europe, the MENA region and further East, we've neglected one of the world's largest economic centres – the USA. What's happening in North America that's worth noticing. We've compiled a lengthy list of trade shows in the country's biggest cities by region. All in all, we have a total of 19 events that we can send you to!
LAS VEGAS
You might be surprised to find out that Las Vegas, Nevada is not just a party destination, but a thriving business centre. We have six different major trade shows in our portfolio that are held in Sin City that lead to big sales leads and long-term contracts.
National Hardware Show & IBS
Kicking off our list is a duo of the National Hardware Show (NHS) and IBS, which are part of the Design & Construction Week at the Las Vegas Convention Center starting January 31st and closing on February 2nd. The two trade shows combined into a powerhouse mega event for the construction industry as a whole.
The NHS is the number one event for the home improvement & DIY industry. There have been 705 exhibitors showcasing everything one needs to make over their home. It's why the trade show has experienced an increase in visitor numbers by 38% compared to 2019, which communicates the increasing potential in the DIY market. As an exhibitor, you meet with home centres, independent retailers, online retailers, wholesalers and distributors. New products always find themselves at the centre of attention.
IBS maintains similar numbers in terms of exhibitors, scoring 800 exhibitors specialised in the products, materials, machinery and equipment necessary for every part of the construction process. The product assortment is only made stronger and more appealing thanks to the fantastic support programme. There are 9 tracks with 100 education sessions on everything from new practices and guidelines to standards and skills.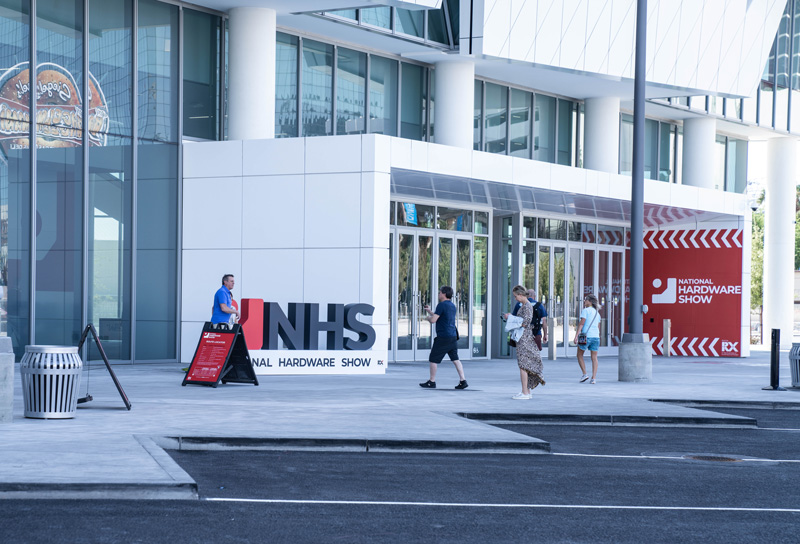 Picture: National Hardware Show
SIAL America
Between March 28th & March 30th, 2023, the Las Vegas Convention Center is home base for SIAL America. The American counterpart of the classic French trade show, lives up to the reputation of its brand and functions as the main B2B platform for food and beverages in America. You had all relevant food and beverage categories. Attendance stood at over 4600 industry professionals in 2022, which is to expected during the pandemic. Organisers expect a much bigger turnout and activity for the 2023 edition. Exhibitors meet with key importers, food service companies, retailers, distributors, wholesalers and restaurateurs. SIAL America 2022 generated a total of 700 formal meetings that translated to high-volume, high-value deals and contracts. You definitely don't want to miss this opportunity since the food and beverage industry is currently valued at $1.5 trillion.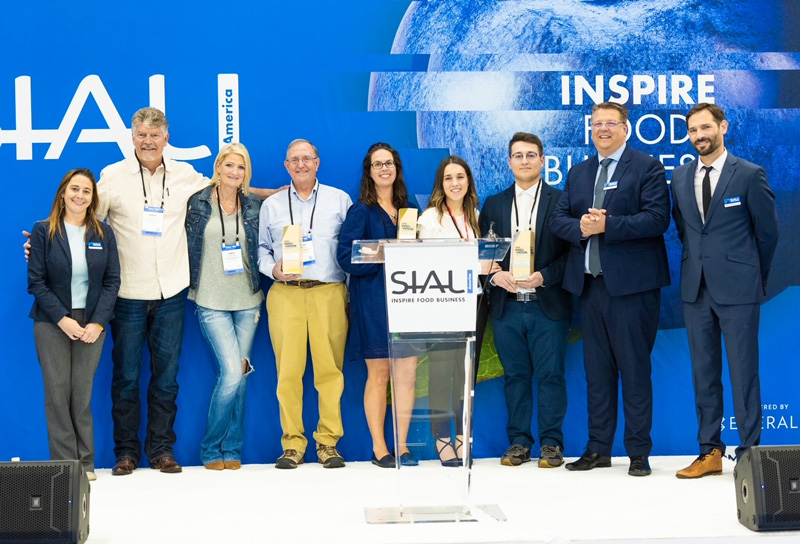 Picture: SIAL America
JCK
The summer of 2023 greets us with another exciting edition of JCK scheduled for June 2nd to June 5th at The Venetian Expo. Companies tap into the wide and diverse retail network for jewellery in the United States – independent jewellery retailers, online and Internet retailers, wholesalers, specialty gift shops & boutiques, designers, department stores and catalogue retailers, and chain & mass merchants.
You definitely can't afford to miss this since 17,500 buyers and 7500 storefronts are expected to be there. Need we mention that the exhibition halls will be filled with 13,000 domestic retailers and 3,800 international retailers. It's more than enough reason to get a booth and have a chance to penetrate this market. JCK is highly efficient when it comes to opening doors to new markets.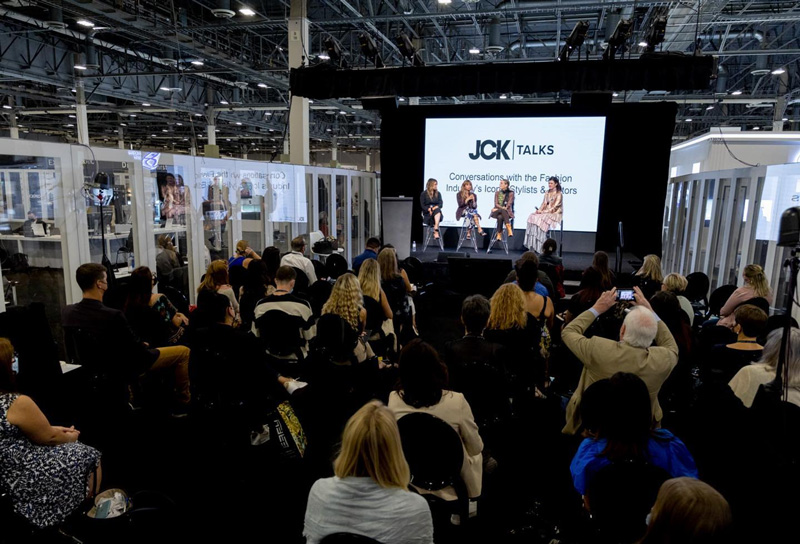 Picture: JCK
AAPEX
At the start of November, The Venetian Expo welcomes back AAPEX. Between November 1st and November 3rd the exhibition centre will receive a total of 97,000 trade visitors working in the professional automotive community in various capacities. The main audience consists of skilled workers, vendors, decision makers, garages and leaders. On one hand, they want to research the market. On the other, they're quite ready to make purchases. You can easily generate quality sales leads at AAPEX and 665 companies and suppliers will agree with your choice.
The exhibition space features over 1000 product categories and is packed with activities. There's a choice of live demos, top-tier training sessions and seminars.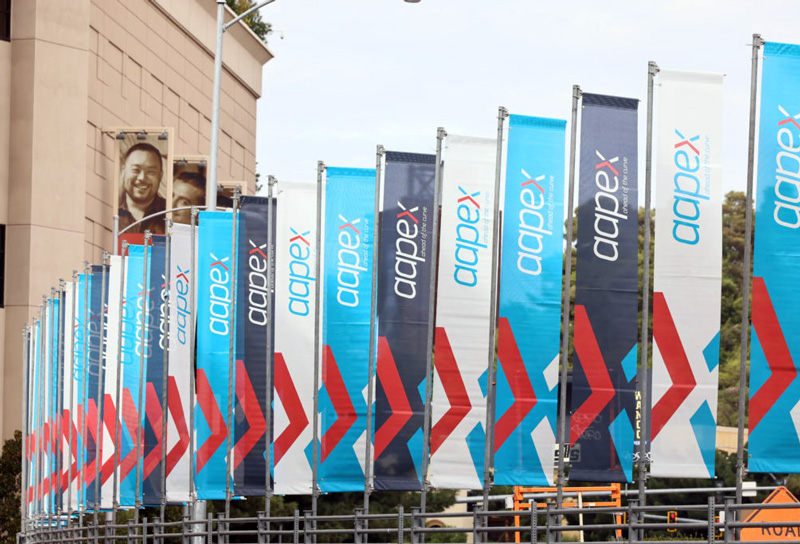 Picture: AAPEX
FABTECH
The last stop on the list is FABTECH, whose dates for 2023 have not yet been announced, but you can expect for the metal industry trade show to take place somewhere around early November. The trade fair alternates between Las Vegas, Chicago and Atlanta, and is the go-to meeting place for actors operating in metal forming, fabricating, welding and finishing. It's the definitive meeting point in North America.
There are over 1200 exhibitors, who showcase the next generation of high-tech metalworking machinery. It's common to see the launch of 300 new products, which in turn translate to a large number of visitors. Over 65,000 trade visitors make the trip from 90 countries, meaning that the trade fair is not only a gate to the American market but the world itself. Complement networking with exciting, in-depth talks and lectures. You're spoiled for choice with 150 conference sessions.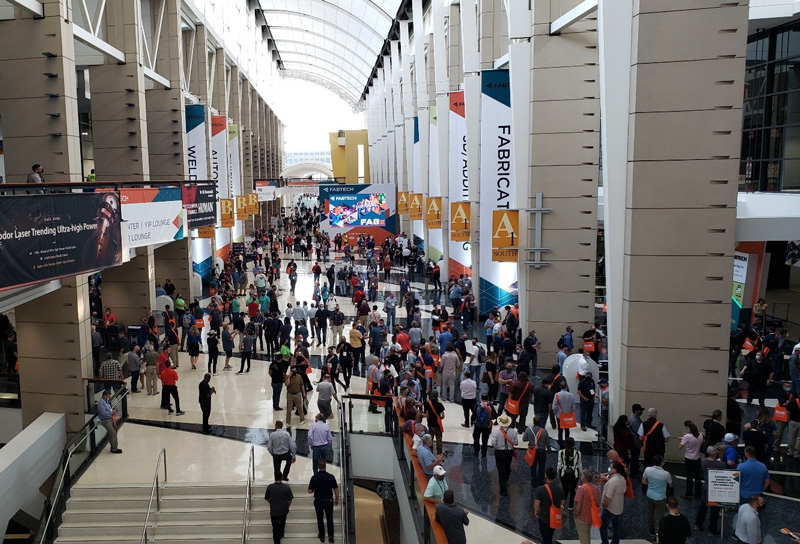 Picture: FABTECH
NEW YORK CITY
Of course, we can't neglect NYC as a major business centre. We provide accommodation services for four events, which run alongside each other. We're talking about the IME portfolio, which is made of D&M East, MD&M East, EastPack, ATX East and Quality Expo East. The 2023 editions are scheduled for June 13th – June 15th at the Jacob Javits Convention Center.
Together all events result in over 300 exhibitors and 4000 trade visitors. As you can see, these are highly specialised events. So let's see what each event we cover is all about:
CALIFORNIA
We're moving away from singular cities and focusing on a single state. California captures the hearts and imaginations of many, and thanks to the presence of Silicon Valley has developed its reputation as a state of business opportunities and growth.
Natural Products Expo West
Better March 7th and 11th, Natural Products Expo West will run out of the Anaheim Convention Center in Anaheim, California. The trade fair performs exceptionally well with the 2022 edition pulling over 2,700 exhibitors and 57,000 trade visitors, who have a high interest in natural and organic foods & beverages, clean beauty and home products and supplements and ingredients.
The natural and organic industry has never been better thanks to the popularity and obsession with a healthy lifestyle in the USA. In fact, the USA is the biggest consumer of organic products. By 2023, the market is set to far exceed $300 billion. Natural Products Expo West enjoys attention from major buyers – Albertson's, Kroger, Aldi, 7-Eleven, Sprouts, Whole Foods Market, GNC, Costco, Cambridge Naturals, PCC Markets, Earth Fare, Natural Grocers and Healthy Edge.
Game Developers Conference
Over at the Moscone Center in San Francisco, the Game Developers Conference will take place between March 20th and March 24th. This is a major meeting point for the American game industry and you'll see representation from household names like Amazon, Microsoft, Nvidia, Oculus, Epic, Intel, Google and Sony. The main appeal is the knowledge sharing and announcements made. How else will you get your news about what's happening in the world of gaming. The programme is filled with lectures, panels, and roundtable discussions run by the leaders of the day.
ENC
The travelling conference will make a stop at Pacific Grove, California. The 64th edition of ENC is set to take place between April 16th and April 21st. The Asilomar Conference Center welcomes the scientific community for the groundbreaking NMR research presented at the Experimental Nuclear Magnetic Resonance Conference.
MISCELLANEOUS
The remaining events are too widely spread to be kept in a list by city or state, so we're presenting them in chronological order for your convenience.
Outdoor Retailer Market
Every January and June, Outdoor Retailer Market debuts the next lineup of products for the snow sports and outdoor industry. The trade show is the defining platform in the United States and has over 650 exhibitors at the Salt Palace Convention Center in Salt Lake City, Utah. On average, the trade show sees a total of 25,500 visitors - retail buyers, importers and distributors. These are all leaders and open the door to all 50 states in the country as well as 50 international markets.
The 2023 editions are highly anticipated since the pause during the pandemic. Outdoor Retailer Market 2023 takes place first on January 10th – 12th, and then on June 19th – 21st. Early prognosis is that it will come back better than ever since manufacturers and retailers have been waiting for a long time.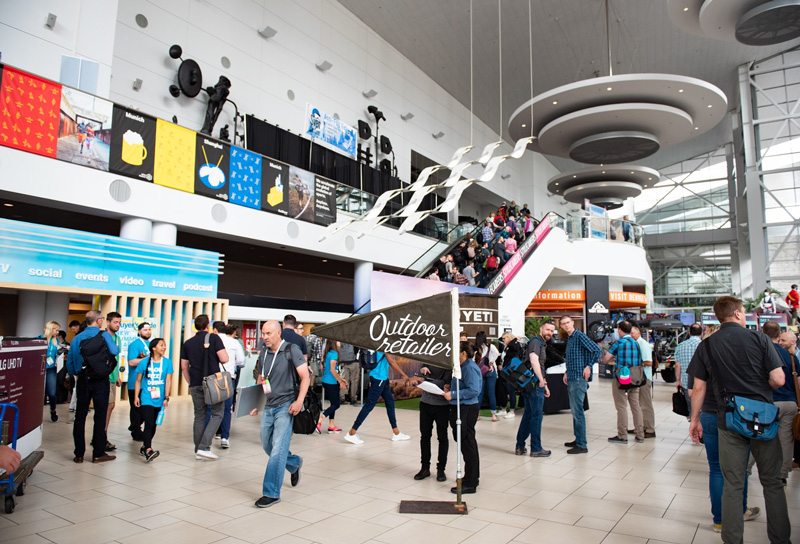 Picture: Outdoor Retailer Market
COVERINGS 2023
The Orange County Convention Center in Orlando, Florida, welcomes back COVERINGS on April 18th – April 21st. The trade show is a must for companies working in the ceramic tiles and natural stone covering industry. There's no better way to enter the American market. It's a high-value purchasing platform and you're in a prime position to network with distributors, retailers, designers, architects, stone fabricators, contractors, installers, builders and remodelers. Innovation in design and manufacturing are always welcome and celebrated. Reviews are always favourable. COVERINGS completes the experience with a support programme with lectures, seminars and practical learning opportunities.
Picture: COVERINGS
OTC
The offshore energy industry sees a strong surge in economic importance, which brings us to OTC (Offshore Technology Conference) as a valuable platform to network. The NRG Park in Houston, Texas registers 24,000 trade visitors looking for new strategies, solutions, products and technologies. The exhibition floors feature over 1000 exhibitors that give you just that. OTC 2023 is set to run between May 1st and May 4th.
It's notable to mention how international the trade show has become. It's not purely an American event, but a global meeting point for 130 countries to discuss the future of energy. There's also the support and sponsorship of 13 nonprofit organisations in the energy industry, which are also very much involved in the technical program. 300 peer-selected technical presentations are scheduled for the duration of the conference, making it a truly must-see trade fair.
NeoCon
The commercial design industry gathers together at The Mart in Chicago, Illinois for another very exciting edition of NeoCon 2023 scheduled for June 12th – 14th. Editions are quite popular with an average of 40,000 visitors in attendance. The trade show appeals to designers, architects, end-users, manufacturers, dealers, service providers, associations, educators and students. Visitors are able to see creativity and invention in action.
Over 400 leading companies and newcomers answer the question – How will built environment change and look like in the future. Not only do you get to see the next generation of products over 1 million square feet of exhibition grounds, but have a wide selection of roundtable discussions, keynotes and special presentations to choose from the support programme.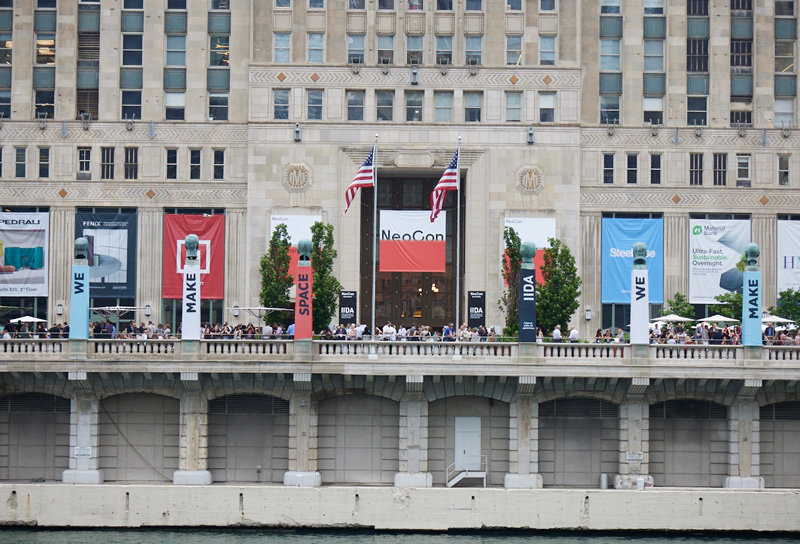 Picture: Jacob Hand
IAAPA Attractions Expo
Closing our list in November is the IAAPA Attractions Expo in the Orange County Convention Center in Orlando, Florida. Between November 14th – November 18th, the premier event for the global attractions industry will feature 850 companies that span the entire value chain. You'll see the full breadth of equipment, services and products in one place. The trade show has a wide appeal for different kinds of establishments – theme parks, family entertainment centres, zoos, aquariums, museums, science centres, and attractions.
This explains the high visitor numbers as well - over 25,000 trade visitors from every single state in America. Aside from business opportunities, visitors benefit from the knowledge and expertise of speakers at the show's conference. Other programming highlights include the EDUTours and Learning Lunches.
GET A FREE QUOTE
Looking for a hotel accommodation for particular trade show or exhibition.
Send us a general enquiry and we will find the best options for you