AAPEX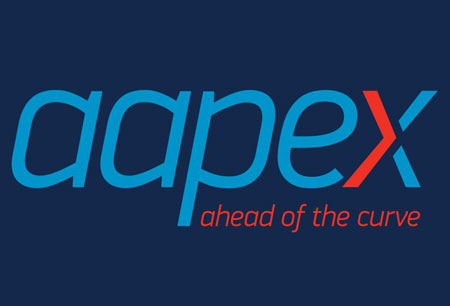 AAPEX
USA , Las Vegas
Covid-19 Update
AAPEX 2022 will occur between November 1st, 2022, and November 3rd, 2022. The face-to-face event will take place at the Venetian Expo and Caesar's Forum in Las Vegas, Nevada. To ensure the safety of all attendees, the venue will be equipped with the most up-to-date Covid-19 prevention measures. This will include measures such as social distancing and the rule to wear a face mask. Participants must also present documents such as negative test results before entry. Because of the 3G entry policy that will be implemented as part of the prevention plan, this is necessary. Due to the country's travel restrictions, such documents must also be shown when arriving in the United States. All attendees should be aware that quarantine may be required.
A Brief Overview of AAPEX
AAPEX is the shorthand name for the AUTOMOTIVE AFTERMARKET PRODUCTS EXPO that happens in Las Vegas, Nevada, USA and has carved itself a spot in the automotive industry as a focal point for the automotive aftermarket. Exhibitors showcase a great variety of products from 3D printing applications and big data to body repair, exhaust systems, performance chemicals and connected car solutions.
Needless to say, the international trade show pulls in an impressive audience, so you need to book a hotel for AAPEX expo as soon as possible. GETA ltd takes the reservation process and compresses it to a single business day thanks to our large database. We cater to companies of all sizes and select hotel accommodation for AAPEX based on your travel budget and preferences. The most you have to do is pick up the phone and give us a call.
Why Your Visit Is Worth It
AAPEX caters towards business as well as it stands at the forefront of innovation across the entire value chain, which is nothing to be sneezed at:
158,000+ visitors have walked the halls.
2,519 exhibitors have reserved booths at the exhibition centre.
50,521 square metres net exhibition space were dedicated.
Focus on minimizing the environmental impact through sustainable technologies through all steps of the production chain.
Exceptional lectures, events and workshops like AAPEX Mobility Garage and Technology of Tomorrow.
Industry Relevance
What gives AAPEX its current edge over other expos of its kind in the States and around the world is its longevity. The very first edition of AUTOMOTIVE AFTERMARKET PRODUCTS EXPO was held back in 1969 at the Sands Expo in Las Vegas, Nevada, USA. There was no better place to attract the attention of companies than the glitz and glamor deep in the desert. For almost half a century the event has built a reputation and every visitor knows that if you book a booth here, you are legitimate. At first the trade fair focused on its marketplace function, showcasing the latest in auto accessories, automobile spare parts, car paints, care products, and workshop accessories. This gradually grew to include keynote lectures, educational events like the Mobility Garage and more!
Who Are You Going to Meet?
Exhibitors at AAPEX make up a spectacular line up as you have manufacturers in every possible product category that you can imagine. We're talking about accessories for the interior and exterior along with augmented reality, air management, engine parts, batteries, brakes, gaskets and motor oil to name a few. The biggest names to attend on a regular basis are Milton, Purlator, BladeGuard, Gates, CAMT, StrongArm and TRICO.
Visitors are as equally diverse, though they're united by their intention to purchase. There's auto parts retailers, auto parts warehouse distributors, service chains, automotive dealers, engine builders, paint and body personnel, and automotive aftermarket industry leaders and innovators.
Past editions
AAPEX 2020
03.11.2020 - 05.11.2020
Edition was held digital to prevent the fast spread of COVID-19.
AAPEX 2019
05.11.2019 - 07.11.2019
50,500
SQ M of Exhibition Area
How to get to AAPEX

On Foot
McCarran International Airport – not advisable
EB Tropicana after Wilbur Station - not advisable

By Car
McCarran International Airport – 10 mins via S University Center Dr and Paradise Rd
EB Tropicana after Wilbur Station – 9 mins via Paradise Rd

By Public Transport
McCarran International Airport – 40 mins via 108 and Las Vegas Monorail
EB Tropicana after Wilbur Station – 36 mins via 201 and Las Vegas Monorail
Hotels
Venue