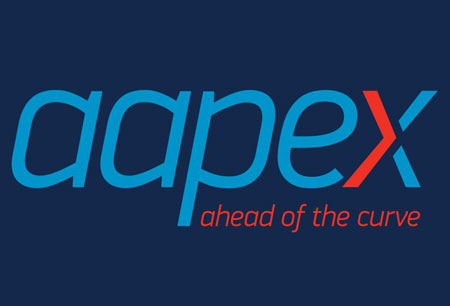 AAPEX
Las Vegas, USA
Update
AAPEX 2024 will occur between 05.11.2024 and 07.11.2024. The face-to-face event will take place at the Venetian Expo and Caesar's Forum in Las Vegas, Nevada. The venue will not be equipped with the most up-to-date Covid-19 prevention measures due to the state of Nevada lifting its domestic pandemic-related restrictions. Due to the country's travel restrictions, vaccination passports must also be shown when arriving in the United States.
A Brief Overview of AAPEX
AAPEX is the shorthand name for the AUTOMOTIVE AFTERMARKET PRODUCTS EXPO that happens in Las Vegas, Nevada, USA and has carved itself a spot in the automotive industry as a focal point for the automotive aftermarket. Exhibitors showcase a great variety of products from 3D printing applications and big data to body repair, exhaust systems, performance chemicals and connected car solutions.
Needless to say, the international trade show pulls in an impressive audience, so you need to book a hotel for AAPEX as soon as possible. GETA ltd shows you the best hotel offers in Las Vegas according to your budget and handles the registration process. We're used to working with large groups of over twenty people. No matter how many people are travelling with you, our team will find the perfect hotels close to the Venetian Expo. It's all about the right location and the right price. In addition to hotel booking for AAPEX, we provide a lot of bonus services from arranging private transport to meet you at the airport to building your exhibition stand.
Pick up the phone and give GETA ltd a call today!
Why Your Visit Is Worth It
AAPEX caters towards business as well as it stands at the forefront of innovation across the entire value chain, which is nothing to be sneezed at:
158,000+ visitors have walked the halls.

2,519 exhibitors have reserved booths at the exhibition centre.

50,521 square metres net exhibition space were dedicated.

Focus on minimising the environmental impact through sustainable technologies through all steps of the production chain.

Exceptional lectures, events and workshops like AAPEX Mobility Garage and Technology of Tomorrow.
Industry Relevance
What gives AAPEX its current edge over other expos of its kind in the States and around the world is its longevity. The very first edition of AUTOMOTIVE AFTERMARKET PRODUCTS EXPO was held back in 1969 at the Sands Expo in Las Vegas, Nevada, USA. There was no better place to attract the attention of companies than the glitz and glamour deep in the desert. Today, editions are held at the Venetian Expo to an incredibly large audience.
For almost half a century the event has built a reputation and every visitor knows that if you book a booth here, you are legitimate. At first the trade fair focused on its marketplace function, showcasing the latest in auto accessories, automobile spare parts, car paints, care products, and workshop accessories. Here's a close look at all the featured sectors:
Electric Vehicle Experience

Automotive Aftermarket Central

Automotive Warehouse Distributors Association (AWDA)

Diagnostics/ Telematics/Shop Management Solutions

E-commerce

Import Vehicle Community

International Pavilions

Mobile Heat Transfer, Heating, Air Conditioning, and Diesel Emissions

New Product and Packaging Showcases

Paint, Body, and Equipment

Remanufacturing

Transmission Supplier

Tool and Equipment

Tire Servicing
AAPEX offers a unique combination of live demonstrations, interactive training and expert-led business education within the automotive aftermarket community. It's a winning combination that has cemented the trade fair as the best entry point into the wider American market. One of the standout strengths of AAPEX lies in its ability to bring together the entire auto aftermarket supply chain under one roof.
This convergence allows attendees to gain a 360-degree view of the industry, discover essential products and services, and engage in meaningful discussions with peers and industry professionals. By uniting the diverse stakeholders within the automotive aftermarket, AAPEX creates a fertile ground for problem-solving, sharing insights and addressing challenges both present and future.
At AAPEX, visitors have the opportunity to explore new-to-market solutions, witnessing product launches firsthand and staying abreast of the latest industry trends. It's the perfect venue to reveal your new products and grab potential buyers' attention. It's all about procurement and buyers are hungry for the next best thing. Hosting a product launch gives exhibitors a competitive edge.
Another strength of AAPEX lies in its commitment to providing expert-led education and insights. Attendees have access to a wide range of informative sessions and engaging keynotes that cover industry trends, emerging technologies, business management strategies, and technical advances. By learning from the experts in the field, attendees can deepen their understanding, expand their skill set, and gain valuable insights that can be applied to their own businesses.
Beyond education and training, AAPEX serves as a vibrant networking platform. The event offers ample opportunities to connect and foster relationships with peers and vendors from across the United States and around the world. Building and strengthening these connections can lead to collaboration, partnerships, and new business opportunities, solidifying attendees' positions within the automotive aftermarket industry. Year after year, attending AAPEX ensures that participants stay up to speed with the latest innovations and evolutions within the automotive aftermarket.
Who Are You Going to Meet?
Exhibitors at AAPEX make up a spectacular line up as you have manufacturers in every possible product category that you can imagine. We're talking about accessories for the interior and exterior along with augmented reality, air management, engine parts, batteries, brakes, gaskets and motor oil to name a few. The biggest names to attend on a regular basis are Milton, Purlator, BladeGuard, Gates, CAMT, StrongArm and TRICO.
Visitors are as equally diverse, though they're united by their intention to purchase. There's auto parts retailers, auto parts warehouse distributors, service chains, automotive dealers, engine builders, paint and body personnel, and automotive aftermarket industry leaders and innovators.
Additional Value of Attending
AAPEX has done its best to provide ample training in the form of seminars to all in attendance. The seminars vary in technical difficulty from beginner to advanced, making sure that everyone from complete novices and newcomers with dreams of making a career in the automotive sector to veterans, looking to update their knowledge. Seminars target technicians, service advisors and shop owners, when it comes to areas of expertise and responsibility. Here are some examples of previous seminars:
Beyond Flat Rate - Mastering the Hidden Art of Labor Profitability

Diagnosing Keys & Immobilizer Systems

Delivering Exceptional Customer Experience and Profits with DVI

Fill Your Pipeline of Entry-Level Employees by Engaging Local Students

ADAS - Need to Know Information for the Calibration Technician
Past editions
AAPEX 2023
31.10.2023 - 02.11.2023
AAPEX 2022
01.11.2022 - 03.11.2022
121
Hosted buyer countries
40%
of participants were show owners or service providers
AAPEX 2020
03.11.2020 - 05.11.2020
Edition was held digital to prevent the fast spread of COVID-19.
AAPEX 2019
05.11.2019 - 07.11.2019
50,500
SQ M of Exhibition Area
How to get to AAPEX

On Foot
McCarran International Airport – not advisable
EB Tropicana after Wilbur Station - not advisable

By Car
McCarran International Airport – 10 mins via S University Center Dr and Paradise Rd
EB Tropicana after Wilbur Station – 9 mins via Paradise Rd

By Public Transport
McCarran International Airport – 40 mins via 108 and Las Vegas Monorail
EB Tropicana after Wilbur Station – 36 mins via 201 and Las Vegas Monorail